Blockchain Services
Consulting & Development
Welcome to Nija, a leading blockchain development company dedicated to revolutionizing industries with innovative blockchain solutions. With our expertise and cutting-edge technology, we empower businesses to unlock the full potential of blockchain for enhanced security, transparency, and efficiency.
Blockchain Services
Why Choose Us?
Expertise and Experience: Our team consists of seasoned blockchain developers, architects, and consultants who have extensive knowledge and experience in building robust and scalable blockchain solutions. We stay updated with the latest industry trends and best practices to deliver top-notch results.
Tailor-Made Solutions: We understand that each business has unique requirements. That's why we take a personalized approach to develop custom blockchain solutions that align with your specific goals and industry needs. Our team works closely with you to define, design, and implement a blockchain solution that maximizes your business outcomes.
End-to-End Services: From initial concept and strategy to development, deployment, and maintenance, we provide comprehensive end-to-end blockchain services. Our team handles every aspect of the development lifecycle, ensuring a seamless and hassle-free experience for our clients.
Cutting-Edge Technology: We leverage the latest advancements in blockchain technology, including smart contracts, decentralized applications (DApps), consensus mechanisms, and cryptographic algorithms. By harnessing these technologies, we build secure, scalable, and high-performing blockchain solutions.
Blockchain Services
Our Services:
Blockchain Development: We specialize in developing blockchain solutions tailored to your business needs. Whether you require a private, public, or consortium blockchain, we have the expertise to create robust and scalable platforms using blockchain frameworks like Ethereum, Hyperledger, Corda, and more.
Smart Contract Development: Our team of skilled smart contract developers creates self-executing contracts that automate processes, reduce human error, and enhance trust. We develop smart contracts on various blockchain platforms, ensuring secure and efficient execution of business logic
Tokenization Solutions: We assist businesses in leveraging tokenization for fundraising, asset digitization, loyalty programs, and more. Our experts design and develop custom tokens and implement tokenization protocols to unlock new opportunities and drive growth
Blockchain Consulting: Our blockchain consultants offer strategic guidance and insights to help you understand the potential of blockchain technology for your business. We assess your requirements, identify suitable blockchain use cases, and provide recommendations for successful implementation.
Blockchain Integration: If you already have existing systems in place, we can seamlessly integrate blockchain solutions into your infrastructure. Our team ensures smooth integration with your legacy systems, minimizing disruption and maximizing efficiency.
Blockchain Auditing and Security: We conduct comprehensive audits to identify vulnerabilities in your blockchain solutions and implement robust security measures. Our experts perform penetration testing, code reviews, and security assessments to protect your system against potential threats.
Unlock the power of blockchain technology for your business with Nija. Contact us today to discuss your requirements and embark on a transformative journey towards enhanced efficiency, security, and transparency.
Blockchain Services
Tokenization Consulting Services:
Welcome to Nija's Tokenization Consulting Services
Unlock the power of blockchain technology with Nija's comprehensive tokenization consulting services. Our expert team is here to guide you through the complex world of tokenization, helping you leverage the benefits of decentralized systems and digital assets.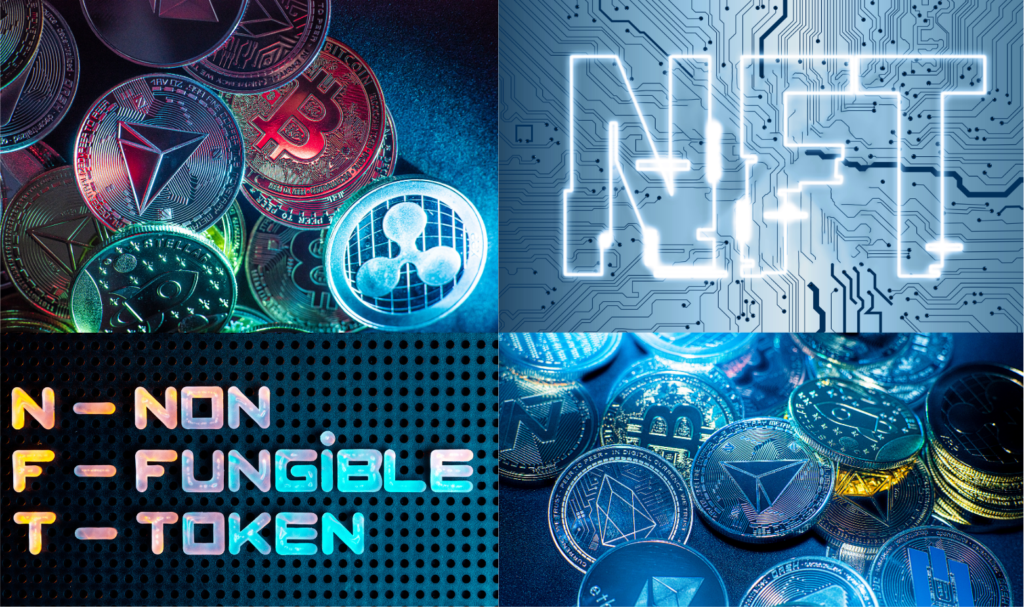 Tokenization is the process of converting real-world assets, such as real estate, artwork, intellectual property, or even financial instruments, into digital tokens on a blockchain. These tokens represent ownership or rights to the underlying assets, and they can be easily traded, transferred, or invested in. Tokenization offers increased liquidity, fractional ownership, and opens up new opportunities for fundraising and investment.
Why Choose Nija for Tokenization Consulting?
Extensive Industry Experience: At Nija, we have a deep understanding of the blockchain and tokenization landscape. With our extensive industry experience, we stay up-to-date with the latest trends, regulations, and best practices, ensuring that you receive the most relevant and reliable advice.
Tailored Solutions: We believe that every project is unique, and we take a personalized approach to meet your specific needs. Our team will work closely with you to understand your business goals, assess the feasibility of tokenization for your assets, and design a customized strategy that aligns with your objectives.
Technical Expertise: Our team of skilled blockchain developers and consultants possess the technical expertise to implement tokenization solutions across various blockchain platforms. Whether you're considering Ethereum, Binance Smart Chain, or other blockchain networks, we have the know-how to navigate the technical complexities and guide you towards the most suitable solution.
Regulatory Compliance: Tokenization involves navigating complex regulatory landscapes. We have a strong grasp of the legal and compliance requirements governing the tokenization process. Our team will ensure that your tokenization project complies with relevant regulations, reducing legal risks and providing peace of mind.
Comprehensive Support: From initial consultation to the final implementation, we provide end-to-end support throughout your tokenization journey. Our services include asset evaluation, token design, smart contract development, security auditing, launch support, and ongoing maintenance. We are here to assist you at every step, ensuring a seamless and successful tokensization process.
Future-Proof Solutions: We believe in building sustainable and future-proof solutions. Our team keeps an eye on emerging technologies, scalability solutions, and industry advancements to ensure that your tokenization project remains relevant and adaptable in the ever-evolving blockchain ecosystem.
Unlock the Potential of Tokenization with Nija
Embrace the transformative power of tokenization and revolutionize the way you manage and monetize your assets. Nija's tokenization consulting services offer the expertise, guidance, and technical proficiency needed to navigate the complexities of blockchain-based tokenization. Maximize liquidity, streamline investment processes, and tap into new opportunities with our tailored solutions.
Contact us today to schedule a consultation and embark on your tokenization journey with Nija. Together, we'll unlock a world of possibilities!