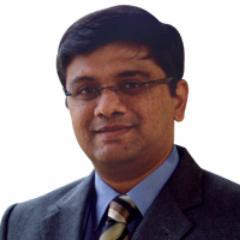 Agile Entrepreneur with a passion to develop Mobility Products.
Bharath Anantha is a second-generation entrepreneur having experience of working in diverse fields ranging from scientific research, new product development, contract manufacturing, and operations management.
He is the Managing Director of Harsha Engineering (Bangalore) Pvt Ltd, Bangalore and Managing Partner at Technovos Engineering & Consulting LLP, Bangalore, he is a much sought-after professional in Construction, Industrial and Heavy Equipment. He is trusted advisor to companies like Gainwell Caterpillar, Delkor, Komatsu India, Atlas Copco, Ingersoll Rand, Cargotec, Sandvik, Larsen & Toubro (India) and Bharath Earth Movers Limited, A Government of India subsidiary. He has also credited in setting up a Contract manufacturing services plant for Crushing and Screening Equipments in India.
He is an inventor of personal mobility vehicles (Smart Mobility) and construction equipment that boost productivity and enhance employee experience with successful adoption. Products successfully commercialized and under patenting include the Mini Wheel 4WD excavator, Micro towable excavator, and Hydraulic 3 wheeled hydraulic power barrow. His Mini Wheel Excavator has been selected into the first jury evaluation instituted by Confederation of Indian Industries (CII) Industrial Innovation Awards setup in 2017. He is also recipient of individual innovator funding under PRISM Scheme by CSIR. The mini wheeled excavator also received recognition and funding under the NID Design Clinic Scheme in 2015 and prototype was successfully completed.
He started Technovos Engineering & Consulting LLP, for providing a diversified manufacturing and turnkey new product development services in 2019. His product the tracked 2.5 ton mini excavator was premiered at the 2022 EXCON International Construction Exhibition in association with Mitsubishi Diesel Engines (MHI-VST)
Education:
He has a Masters in Industrial Engineering with specialization in Lean manufacturing and has multi country work experience.