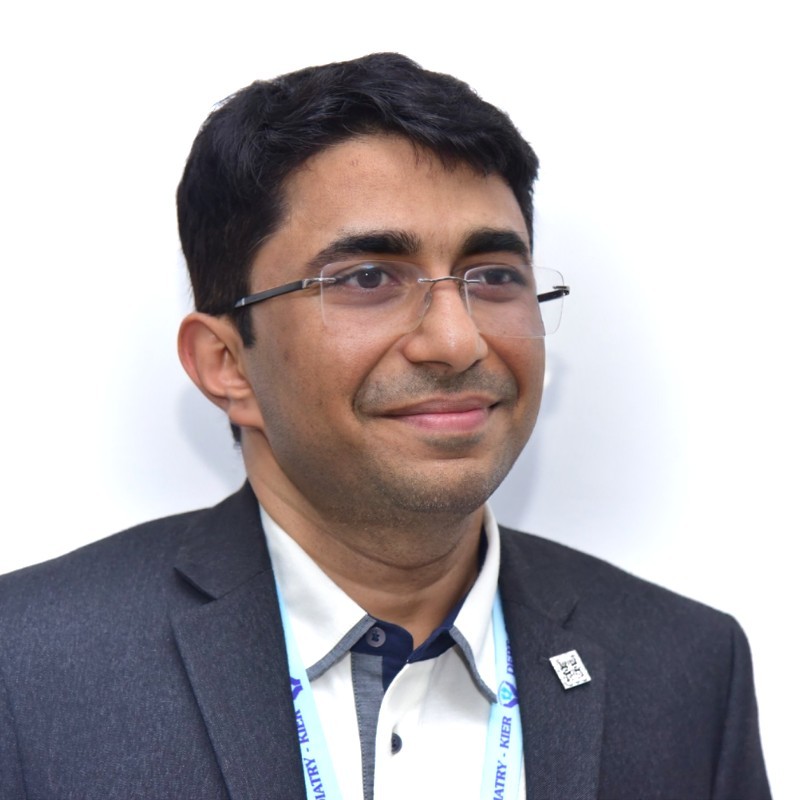 Dr Sanjay Sharma-Podiatric Surgeon, Health & Med Tech Enthusiast, Entrepreneur.
Dr Sanjay Sharma has over 18 years of experience in providing health care. He has also been awarded the Fellowship in Podiatry by the Royal College of Physicians and Surgeons, Glasgow (FFPM – RCPS, Glasgow) and the Indian Podiatry Association (FDFM). He is a member of the American Podiatric Medical Association and an Adjunct Faculty at the Manipal University of Higher Education (MAHE).
Sanjay is the Founder of APTA FootSecure, Co-founder of Yostra Labs Pvt. Ltd. Sanjay has also invested in futuristic healthcare companies like PeopleHealth and Mediknit. He has contributed to several patents in Telemedicine, MedTech, Diabetic Foot and Wound Care domains. He is passionate about Ayurveda and dreams of the National System of Medicine, integrating the best of Modern Medicine, Ayurveda, Yoga, Siddha, Unani Homeopathy and other complementary systems.
He is the Vice President of the Telemedicine Society of India, Karnataka Chapter and Secretary of the Indian Podiatry Association, Karnataka Chapter. In addition, Sanjay is a Startup Mentor at NSRCEL-IIMB, Stanford Seed, Artilabs and Gincelerator.
The Times Group and the Government of Karnataka felicitated Dr Sanjay as a "Rising Star" in the Times Healthcare Achievers Awards In December 2019. FootSecure was also awarded the "Best Podiatry Clinic Chain" by the India Today Group. In addition, he was part of the Neurosynaptic Team, winning the Technology Pioneer Award from World Economic Forum.
Dr Sharma is one of the few Podiatric Surgeons practising in India, and his main work is in Diabetic Foot Care and Wound Management. He is trained extensively in Foot Orthosis and offloading custom footwear. He has also trained more than 700 doctors in Diabetic Wound Management. He has been a speaker in various national and international conferences and off-late webinars and authored several research papers and articles published in peer-reviewed journals. He is an avid traveller, trekker and theatre artist
Education: 
Masters in General Surgery and pursued his further studies in Podiatric Surgery in the US.
Alumnus of the Indian Institute of Management (IIM) Bangalore and the University of California, Berkely.
He has completed MDP programs in Health Management / Hospital Administration / Health Economics from IIM Ahmedabad, AIIMS – New Delhi and World Bank respectively.
He has his certifications in Foot & Ankle Surgery from AOFAS, and AI in Health Care from PHFI, Bangalore.
He has also completed his PhD in Ayurveda from the University of Pune.