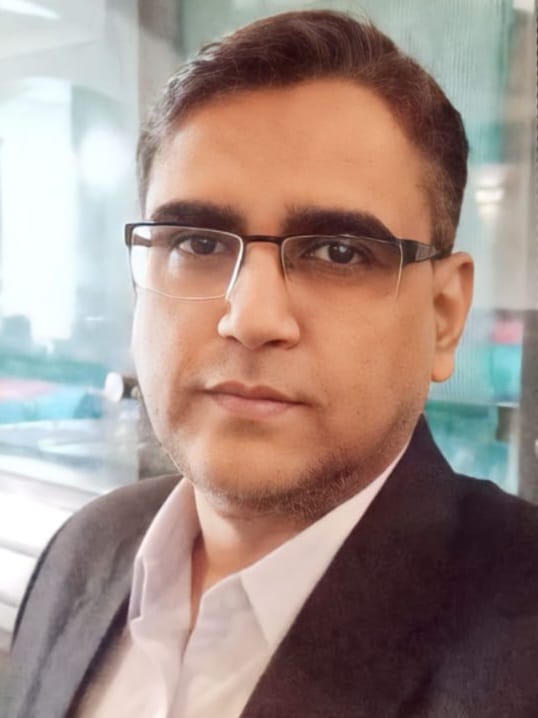 Ajay is an Entrepreneur, Business Mentor and Management Consultant. Ajay has more than 25 years of experience and expertise in sales, marketing, business development; Operations, P&L centre management, supply chain management and project team management for industrial products, IT Services and IT solutions in complex businesses scenario in various domains with specific emphasis being on customised IT Services and Solutions for defence establishments. He also has experience with Data Privacy and Data Protection Consulting practices. He has also been a member of a team which pioneered Multi-Dimensional Multi-level Learning Solutions for schools. Ajay is a proactive leader with a passion to deliver and has natural ability to identify and capitalize upon opportunities.
He possesses in depth and highly specialized knowledge of products/services and concept sales to retail and SME market in India and other SAARC markets across various verticals through direct and channel partner modes of sales and marketing. He has wide exposure to IT Solutions market in India, South East Asia, Africa and the Middle East. Entrepreneurs and start-ups who have worked with him vouch for the blend of motivation, leadership, creative and analytical abilities to develop ideas that produce results he has.
He holds professional qualifications in Engineering and a Master's degree in Marketing Management from Jamnalal Bajaj Institute of Management Studies, an institute of repute rated within the TOP 10 business schools in India. He is a Certified SAP (Order Fulfilment) Consultant.
Ajay is widely known for his business acumen and his knowledge in Services Marketing, Sales Management, Management of Technology and International Marketing. He has written various articles for reputed magazines in India on Product Sales, Project Management and IT Services Business.
He is a Visiting Faculty at National Industrial Security Academy, Hyderabad which is a premier training institute run by Central Industrial Security Force, Ministry of Home Affairs, Government of India. He is on the Mentor's Panel at GINSERV,Bengaluru, an Incubation Centre funded by the Department of Science and Technology, Government of India.
Ajay has been a mentor for various start-ups from the idea stage through the growth of start-ups till maturity. He has worked closely with various Defence Labs and Establishments in India and abroad on various projects in multiple domains and across varied technological platforms.
Under his guidance and active participation various aspiring entrepreneurs have built, nurtured and achieved desired results for their ideas to be turned into successful businesses.
Ajay is actively involved in various initiatives to build the spirit of entrepreneurship and to bring synergy into efforts of various entrepreneurs in varied verticals/domains.