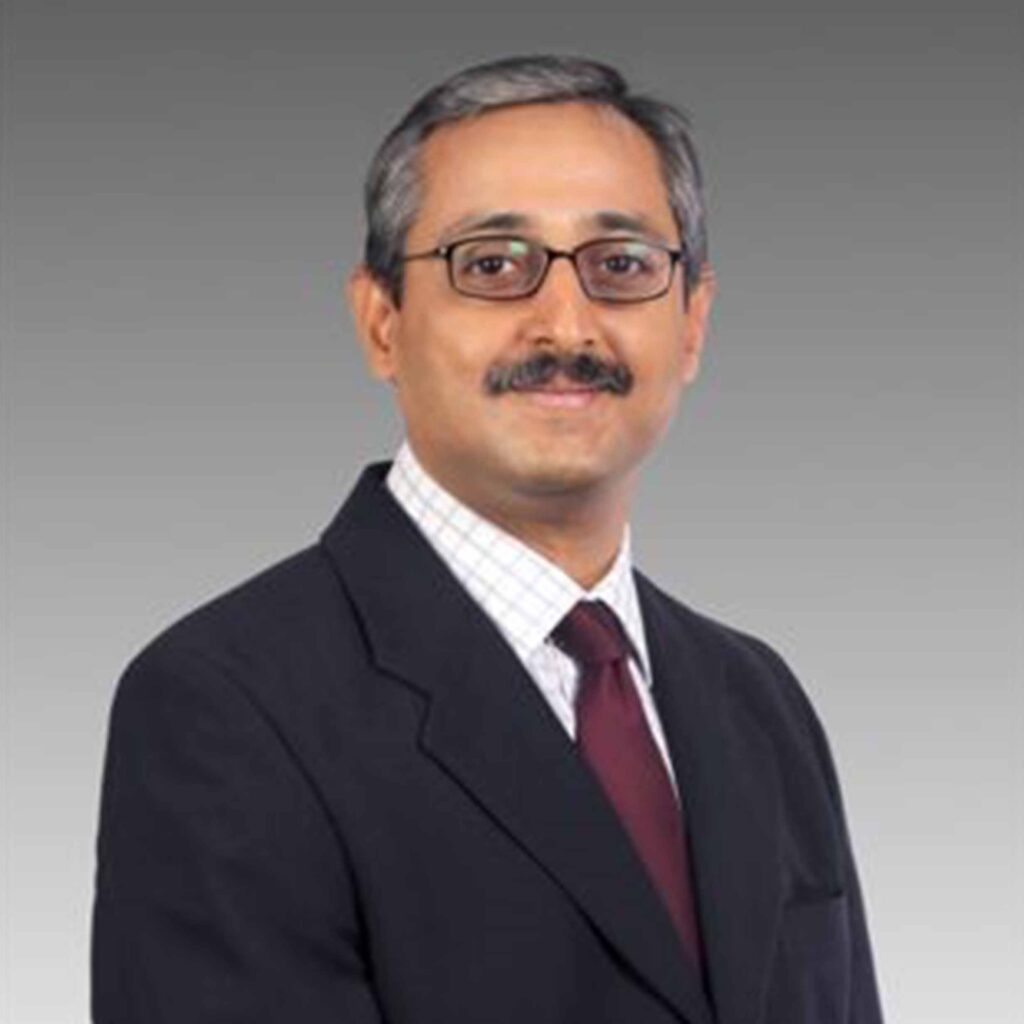 Praveen Gogia-Executive Director, India COO – Global Wholesale IT Group Transformation Office and Digital Company
Praveen has a professional career experience of over 30 years, working with Indian Global corporations (such as TCS, Zensar Europe), as well as Multinational Consulting and Technology organizations (such as Accenture). For the last 12 years, Praveen has been with Nomura India as an Executive Director, India COO for; i) Global Wholesale IT Division ii) Group Transformation Office and iii) Digital Company / FinTech Division. In addition, Praveen leads the Vendor Management Office for Nomura India and the Global Technology Business Management Shared Services function, which serves Global Wholesale IT Division as well as the Group Transformation Office.
Praveen has a diverse functional experience and expertise across IT Business Management, IT Finance, Financial Planning and Strategy, Cost Management and
Analytics, Business Operations excellence, Organisation Strategy (including Digital Business Strategy), Vendor Governance, Strategic Sourcing (Onshore, Offshore, Insourcing and Outsourcing), Client Relationship Management, Sales, Business development, Solution Architecture, Deal shaping etc. From an industry perspective, Praveen has a diverse industry experience across multiple industry verticals and businesses, albeit has a predominant exposure to Consulting, Banking and Financial Services organisations, in several leadership positions. 
Praveen's strengths include, Idea generation, Strategic Thinking, Operationalizing a strategy, Leadership / Talent development, Operational excellence, Financial Planning and Strategy, Cost Management and Analytics, Data analytics and Insight hunting for better decision making by the Business Executives, along with strong Program Management skills. He brings a strong ability to collaboratively ideate and execute new initiatives across a large organization. Examples: Digital Transformation, Cost Optimization programs, Business Process/Delivery Excellence programs etc.
Education:
A Professional Certified Coach (PCC from ICF USA) and a Certified Corporate Director (Independent Director)
PG Diploma in Cyber Law and Cyber Forensics-NLSIU Bangalore.
PG Diploma in Digital Business-Columbia Business School & MIT Sloan 
AMP graduate- IIM Bangalore 
MBA-Newport University 
Electronics and Industrial Electronics engineer-University of Poona