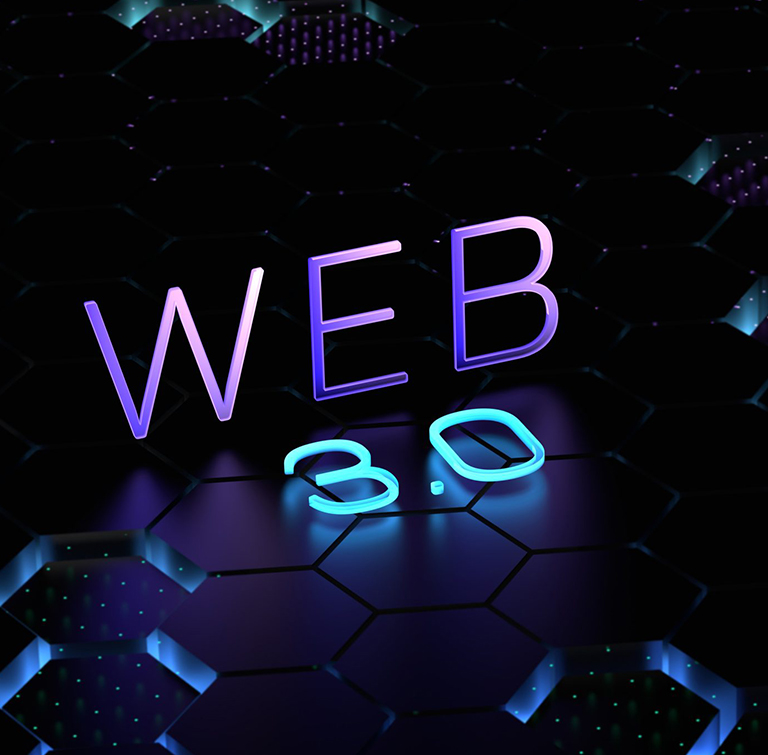 Welcome to Nija - Your Gateway to transforming your business to Web 3.0 !
Unlocking the Potential of Web 3.0 to stay relevant.
At Nija, we believe in the power of Web 3.0 to revolutionize the internet and bring about a new era of distributed, trust, and freedom. As pioneers in the distributed economy and Tokenisation, we are dedicated to transform businesses and individuals harness the full potential of this groundbreaking technology. Our expertise lies in developing distributed economy models powered by Tokenisation for businesses and help the traditional or Web 2.0 businesses transition seamlessly to Web 3.0. We at Nija help in building secure and innovative technology solutions that enable the businesses to integrate even their customers with their Tokenised business offerings through wallets, crypto coins, tokens, and marketplaces.
Get to Know
Organisation readiness:
Transforming a traditional or web 2.0 businesses in order to stay relevant in the AI driven future powered by BlockChain, we at Nija work with Founders / Business leaders to prepare the Organisation at every level. This effort demands;
Preparing Organisation at multiple levels:
Our products collectively form the Nija Web 3.0 suits These products while have individually functionality they collectively help transform traditional businesses to Tokenise to be relevant in future.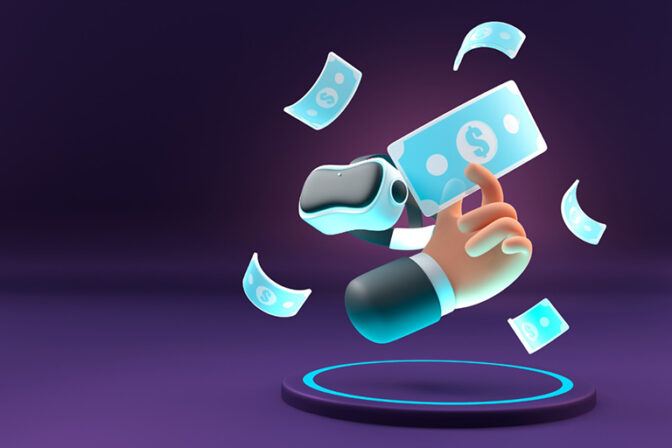 Smart Contract generator is a simple tool to generate Smart Contracts any business professional without the knowledge of Blockchain technology but only Business knowledge.
Tokenomy is the Tokenomics builder for the businesses, where in a user with their business understanding and distributed economy knowledge can generate Tokenomics for their business.
Tokenisation framework to develop an actionable plan for businesses to go tokenise their business.
Nallet is the Nija wallet that enables individuals to
Store their digital assets
Connect with exchanges
Connect with DAVPro
Connect with SmaC-G
Connect with TokeniZ
Get to Know
Why Choose Nija?
Expertise:
Our team consists of skilled professionals with extensive experience in blockchain development, ensuring that your project is in capable hands. Our expertise primarily in;
Tailored Solutions:
We understand that each business is unique, and we take a personalized approach to deliver solutions that align perfectly with your requirements. This is at the core of Web 3.0
Security:
Security is our top priority. Our Web 3.0 solutions are built with robust security measures to protect your assets and data.
Innovation:
We stay ahead of the curve, keeping up with the latest trends and technologies in the blockchain space to deliver cutting-edge solutions.
Customer Support:
Our dedication to customer satisfaction means that we provide ongoing support and assistance even after the project is complete.
DeFi to DiFi:
This is at the core of Nija offerings;
Important for business to follow compliance and primarily ensure the token transactions adhere to AML and ATF international guidelines
Many established business for the reasons of convenience or compliance or even preference would not like to go decentralised but can still adopt distributed to transform their businesses to Tokenisation.
Integration with Marketplaces:
For businesses looking to embrace the Web 3.0 marketplace trend, Nija offers seamless integration solutions. Whether you operate an existing marketplace or are planning to build one from scratch, our developers can help you integrate Web 3.0 features like distributed ;edger technology, controlled identity management, secure payment gateways, and transparent smart contract functionality. By incorporating blockchain technology into your marketplace, you can foster trust among users, enable peer-to-peer transactions, and unlock a new level of security and efficiency.
Get Started with Web 3.0 Development Today!
Join the decentralized future with Nija as your partner in Web 3.0 development. Whether you are a startup, an established business, or an individual with a groundbreaking idea, we are here to turn your vision into reality. Embrace the power of blockchain technology, cryptocurrencies, and decentralized marketplaces – Contact Nija today and let's embark on this transformative journey together.
Reach out to us today for a consultation, and let's embark on this exciting journey together!