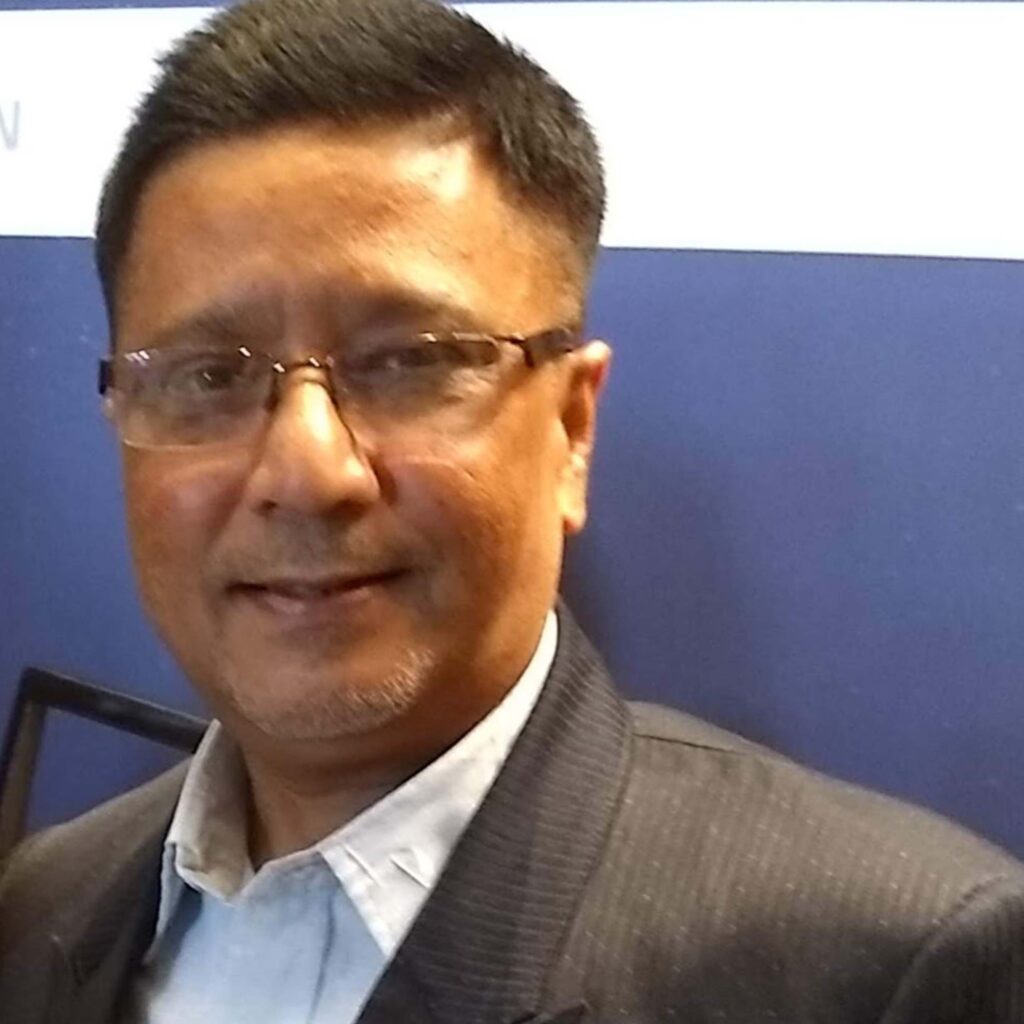 Domain agnostic Startup Mentor, Corporate Business Advisor
25 years in the corporate senior management roles
BD, Marketing, Corporate Strategy, M&A, PR & Branding Pro
Experience in IT, Healthcare, Education, Tourism, Aviation
Well Networked Doer with acknowledged credentials
Management Speaker, Social Influencer, Thought Leader, Talk-show Host
Author, Columnist, Editor, Social Commentator, Voice Over, Startup/Hackathon Jury
Managing Director
Talendeate beyond Border P Ltd.
www.talendeate.in
Former Co-Founder & Managing Director
MTMC Medi-Info P Ltd.
Startup Mentor, National Pool Mentor for STPI, GoI in NGIS scheme, Business Advisor on the Board of established companies, Author (3rd book Road Signs -an Anthology of Essays, Foreword written by Mrs Kiran Mazumdar-Shaw), Editor, Columnist (YourStory), Management Speaker, mostly addressing students in various colleges and universities across India, including IIMs, Voice Over, PR, Branding & Communication Specialist, Social Commentator, Book Critic, Talk-show Host.
Over 25 years Corporate Experience in Sr. Management roles working for several private companies engaged in different businesses (IT, Aviation, Infrastructure, Water, Healthcare, Education, and Media & Entertainment). Extensively networked, invested in strong contacts and excellent relationship management.
Believing that humanity is the best religion, he's a popular and respected go-to gentleman, in all eventualities by many people in any need and support as a social worker.
CHARTER MEMBER of ROTARY E-CLUB of RI DISTRICT 3262
Director Technology & Innovation India in Global Opportunity Commercialization Pty (GOC), Melbourne
National Pool Mentor in NextGen Innovation Scheme (NGIS) by STPI, Gov of India
Former National Director PRCI, Vice Chairman YCC and Editor Chanakya, L&D's Ekakshara Journals, The Health Neuron Journal
Thinking Beyond Border- Live Talk Show Host
Nodal Person Bangalore MoParivar, Odisha Gov
Trustee Santwana Seva Trust
Core Member MTSN & CoAST civil societies for the support of migrants during pandemic