Start-up Ecosystem
Nija Mentor Network
Nija is a leading startup mentorship program in India that provides early-stage startups with the guidance and support they need to succeed. Our program is designed to help startups with all aspects of their business, from ideation to growth.
We pair startups with experienced mentors who have a proven track record of success in the startup world. Our mentors provide startups with strategic advice, hands-on support, and access to their network of contacts.
The Nija Startup Mentorship Program is a valuable resource for any early-stage startup. If you're looking for the guidance and support you need to take your startup to the next level, then Nija is the program for you.
Here are some of the benefits of participating in the Nija Startup Mentorship Program:
If you are an early-stage blockchain startup that is looking for the resources and guidance you need to succeed, then the Nija Accelerator program is for you. Apply today!
Access to experienced mentors who can provide strategic advice and guidance

Hands-on support from mentors who can help you with specific aspects of your business

Access to a network of contacts that can help you grow your business

The opportunity to learn from other startups and share your experiences
If you're an early-stage startup in India, then the Nija Startup Mentorship Program is a great way to get the support you need to succeed.
Start-up Ecosystem
Our Mentors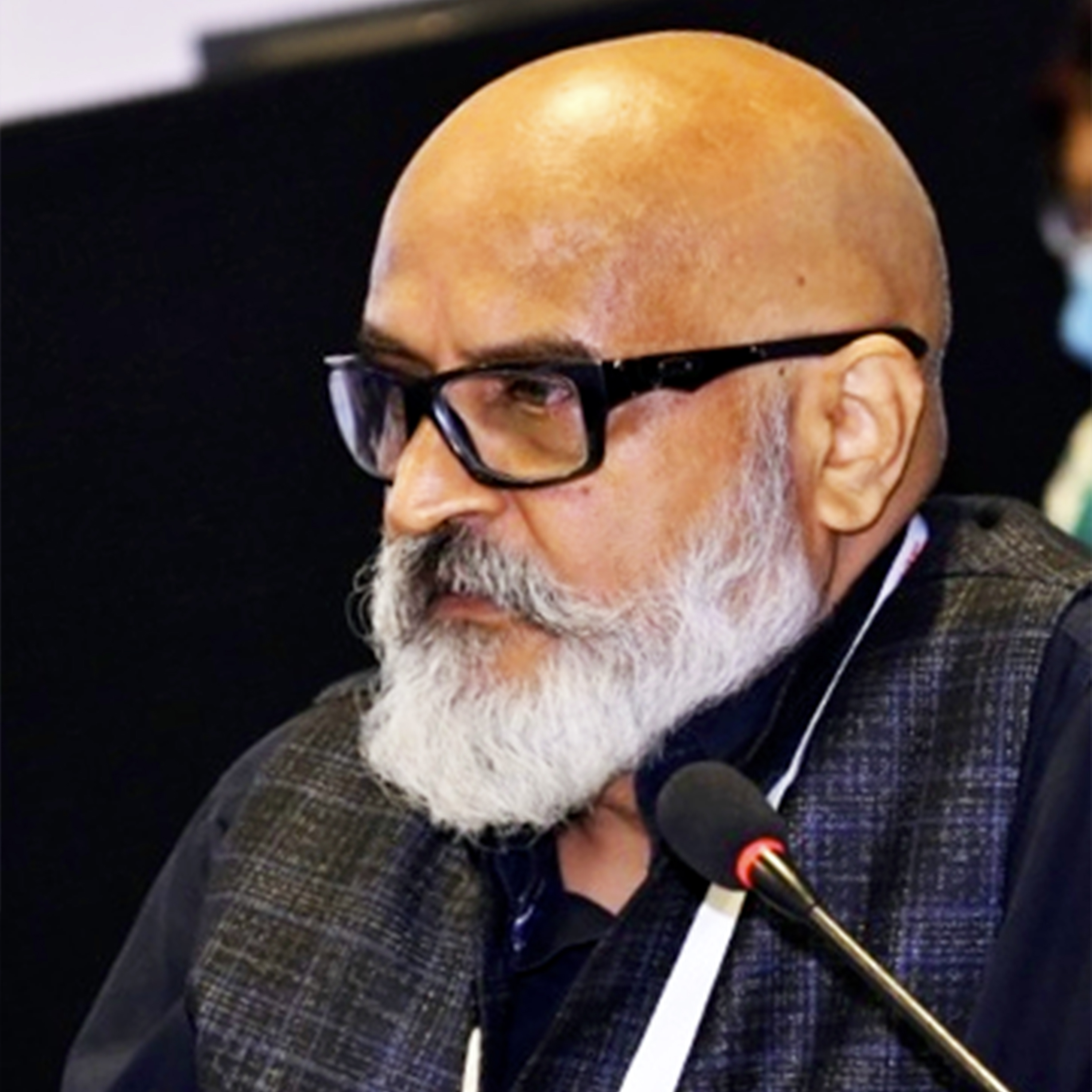 Anil Chhikara
Mentor Anil Chhikara Anil Chhikara-Seeker | Founder CEO, Bluebolt Electric, BlueBolt Startup Factory | Founder Chairman, Startup India Foundation | Sculptor Anil is Founder CEO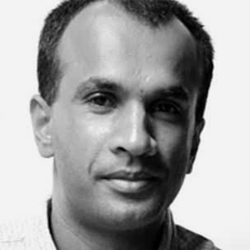 Arvind Hegde
Mentor Arvind Hegde Founder & Lead Partner – Done and Partners| ex -MD Brand Union|Ray+Keshavan Arvind Hegde Founded Done & Partners q boutique, upstream branding, design,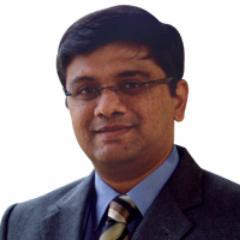 Bharat Anantha
Mentor Bharat Anantha Agile Entrepreneur with a passion to develop Mobility Products. Bharath Anantha is a second-generation entrepreneur having experience of working in diverse fields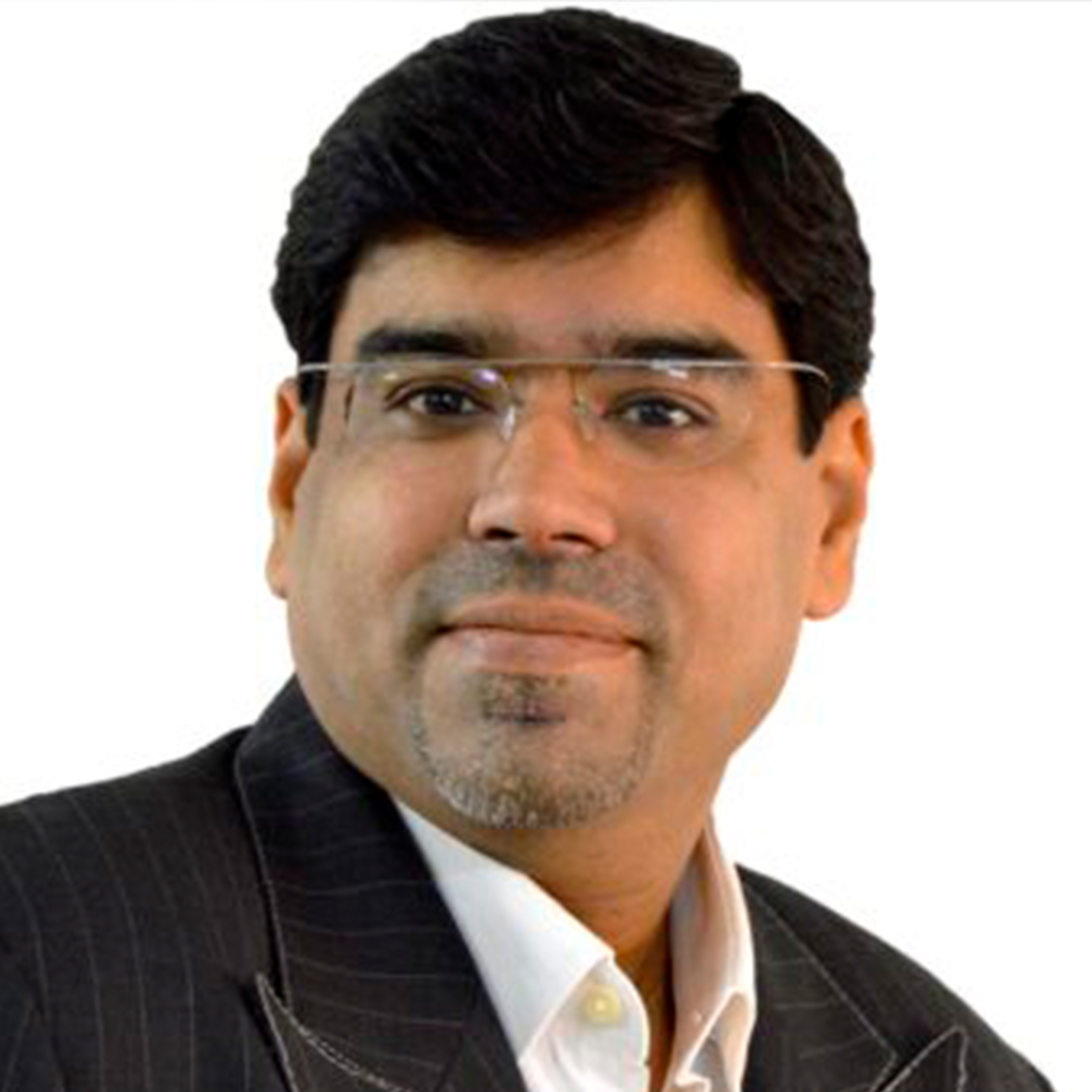 Kapil Khandelwal
Mentor Kapil Khandelwal Fund manager, investor, investment banker, start up enthusiast, board member, advisor, agriculturist. Popularly known as Father of 'Quant Offshore Hedge Fund Investing'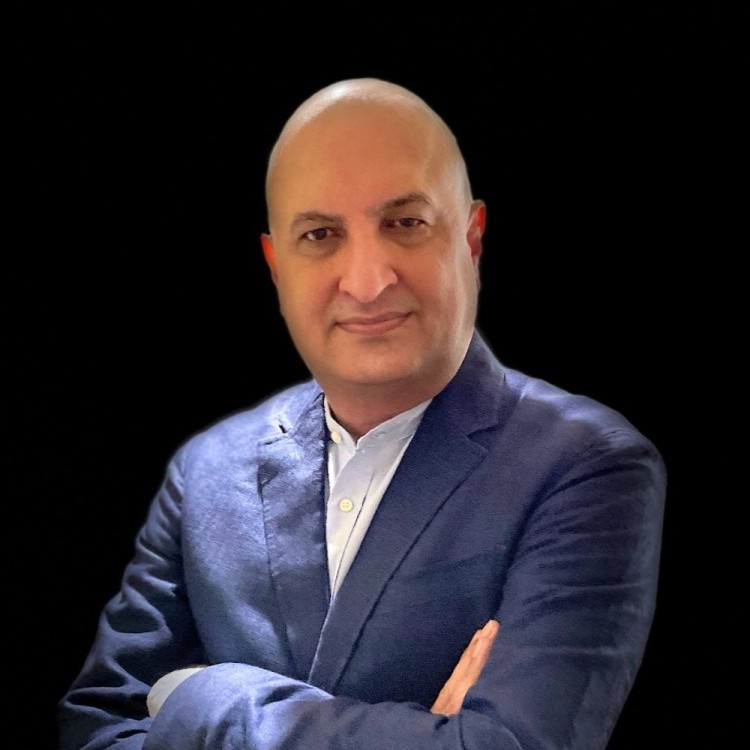 Jagdish Chawla
Mentor Jagdish Chawla Founder-Design Wolf Jagdish Chawla With over 28 years of endeavor in trend forecasting, brand development, consumer engagement, digital marketing, retail operations, buying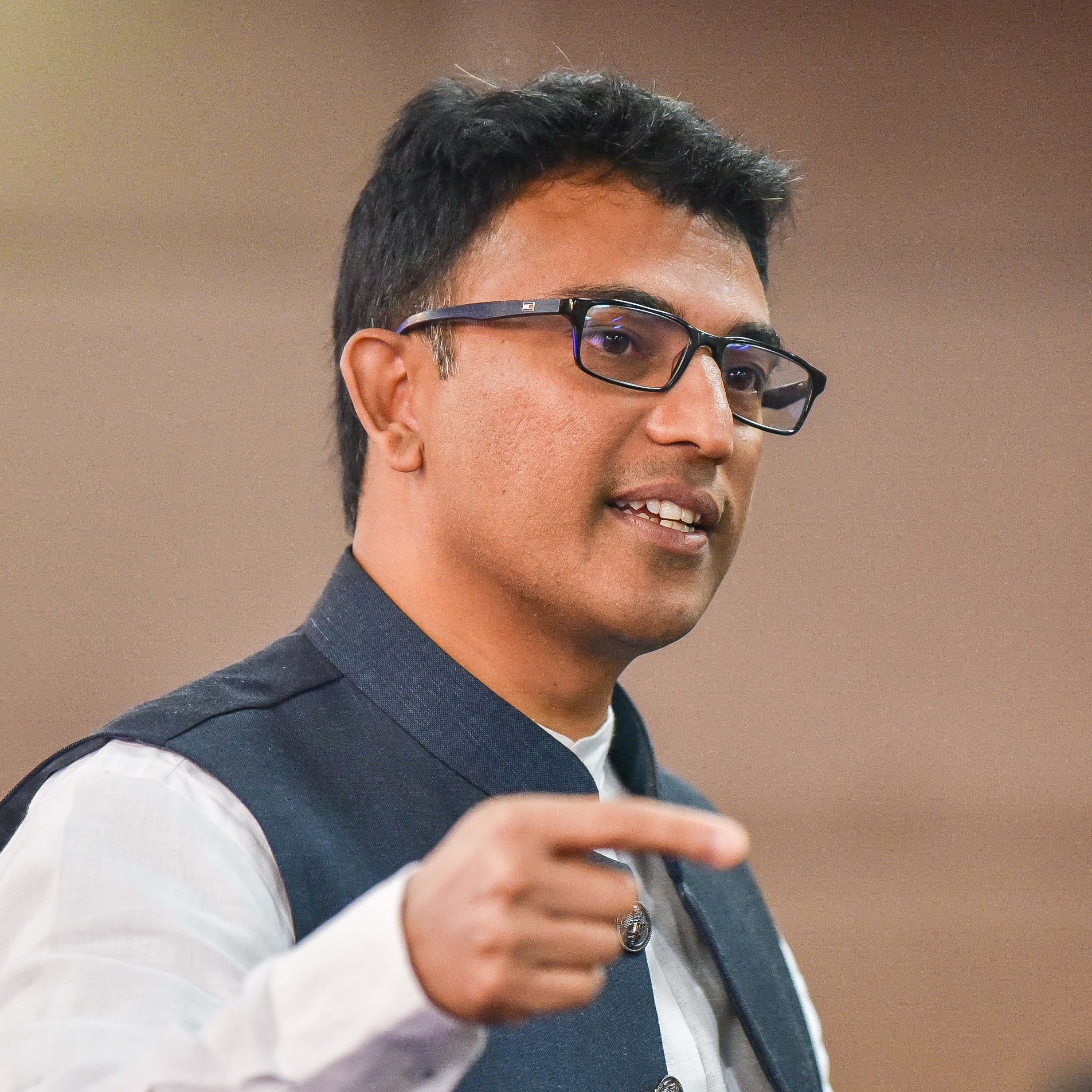 Naveen Lakkur
Mentor Naveen Lakkur Chief Innovation Coach at Institute of Inspiring Innovation Naveen Lakkur is a serial entrepreneur turned Innovation coach. Naveen loves to inspire enterprises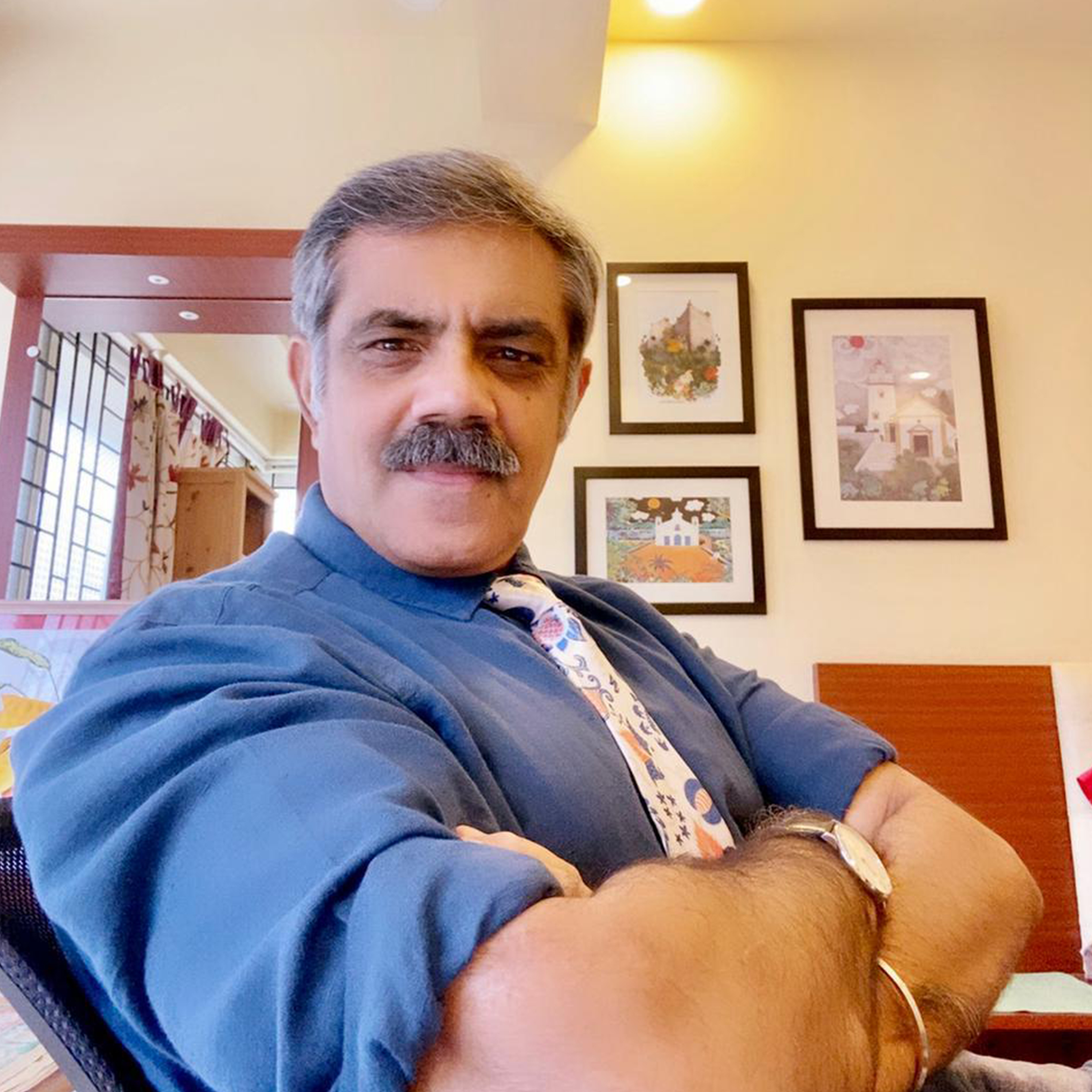 Raj Kapoor
Mentor Raj Kapoor Raj Kapoor-Co-Founder, Unblockers, Singapore Strategic Advisor Floyx, Poland. Raj is the Founder of India Blockchain Alliance, the largest Indian emerging technology tech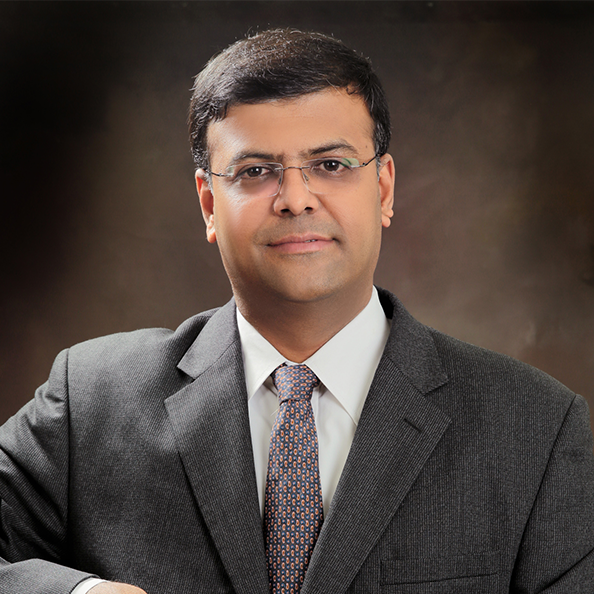 Rajagopal G
Mentor Rajagopal G Rajagopal -Founder, CEO at KITES Senior Care, the geriatric care specialist Raj is an experienced business leader and a healthcare entrepreneur who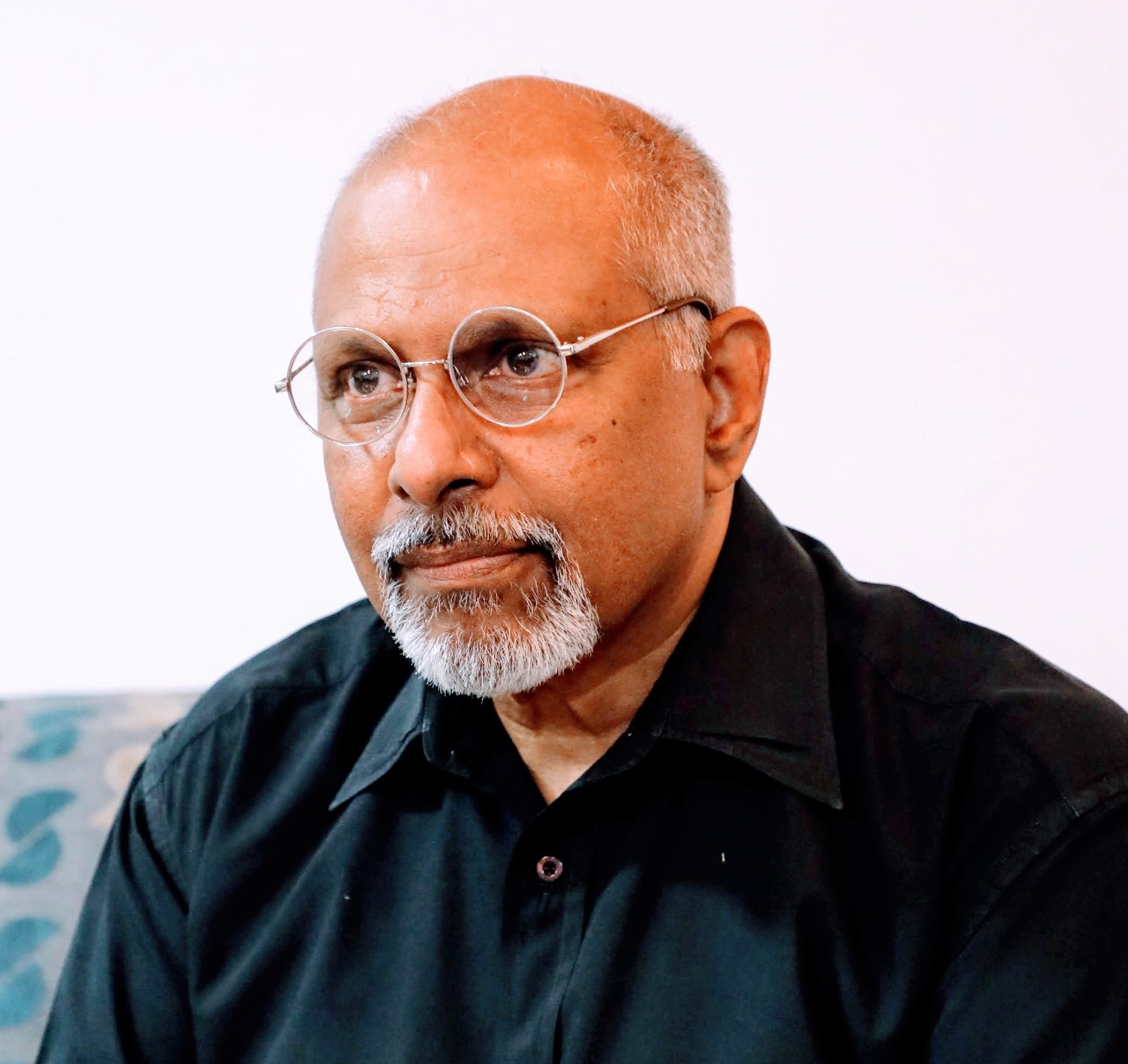 Ravi Shankar
Mentor Ravi Shankar Ravi Shankar is a technologist with a proven track record of over 25 years with leadership roles in ASIC design & verification,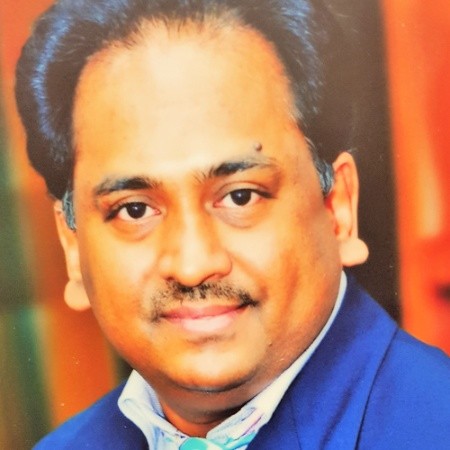 Saroj Patro
Mentor Saroj Patro 30 years of Business Leadership experience across industries in the areas of Valuation, M&A, Mentoring and Organization Building. Besides, has invested in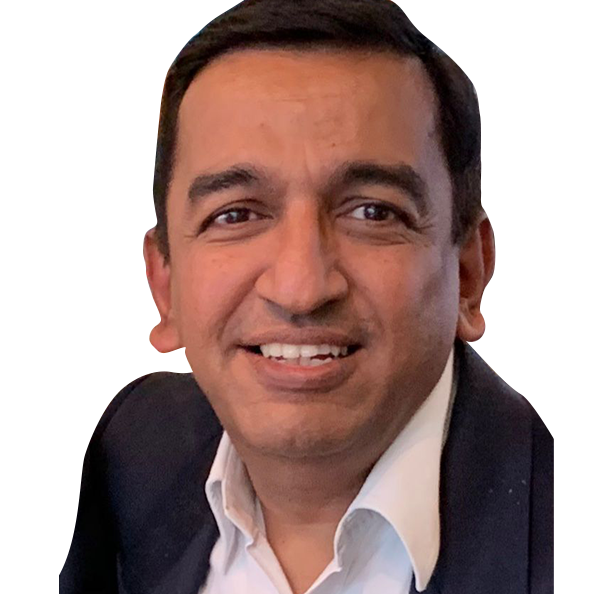 Varadarajan Krishna
Mentor Varadarajan Krishna Varadarajan Krishna-Co-founder – 100 Open Startups Varadarajan Krishna (Varad) is an Executive turned Serial Techpreneur and Angel Investor with a track record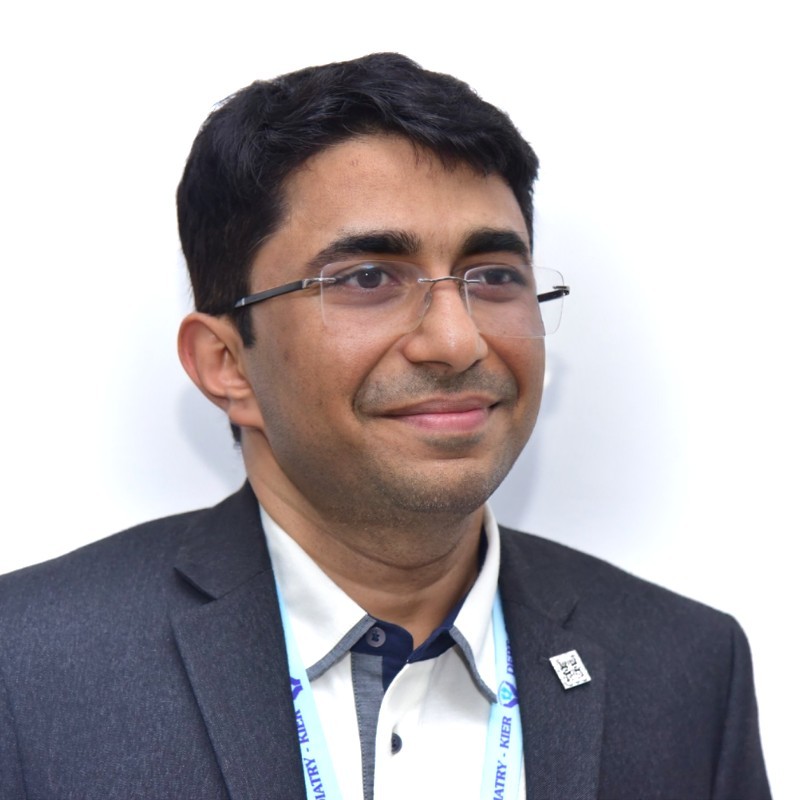 Dr. Sanjay Sharma
Mentor Dr. Sanjay Sharma Dr Sanjay Sharma-Podiatric Surgeon, Health & Med Tech Enthusiast, Entrepreneur. Dr Sanjay Sharma has over 18 years of experience in providing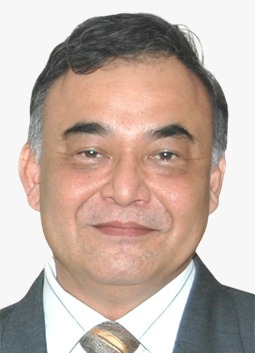 Vijayasimha Ajarananda
Mentor Vijayasimha Ajarananda Vijayasimha Ajarananda- Inventor, Translational Engineering and Feature Engineering Vijayasimha has spent over 30 years in product development, production engineering, manufacturing and market entry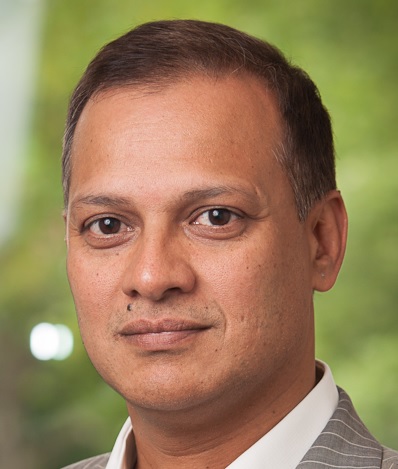 Dr. Pradeep V Desai
Mentor Varadarajan Krishna Varadarajan Krishna-Co-founder – 100 Open Startups Varadarajan Krishna (Varad) is an Executive turned Serial Techpreneur and Angel Investor with a track record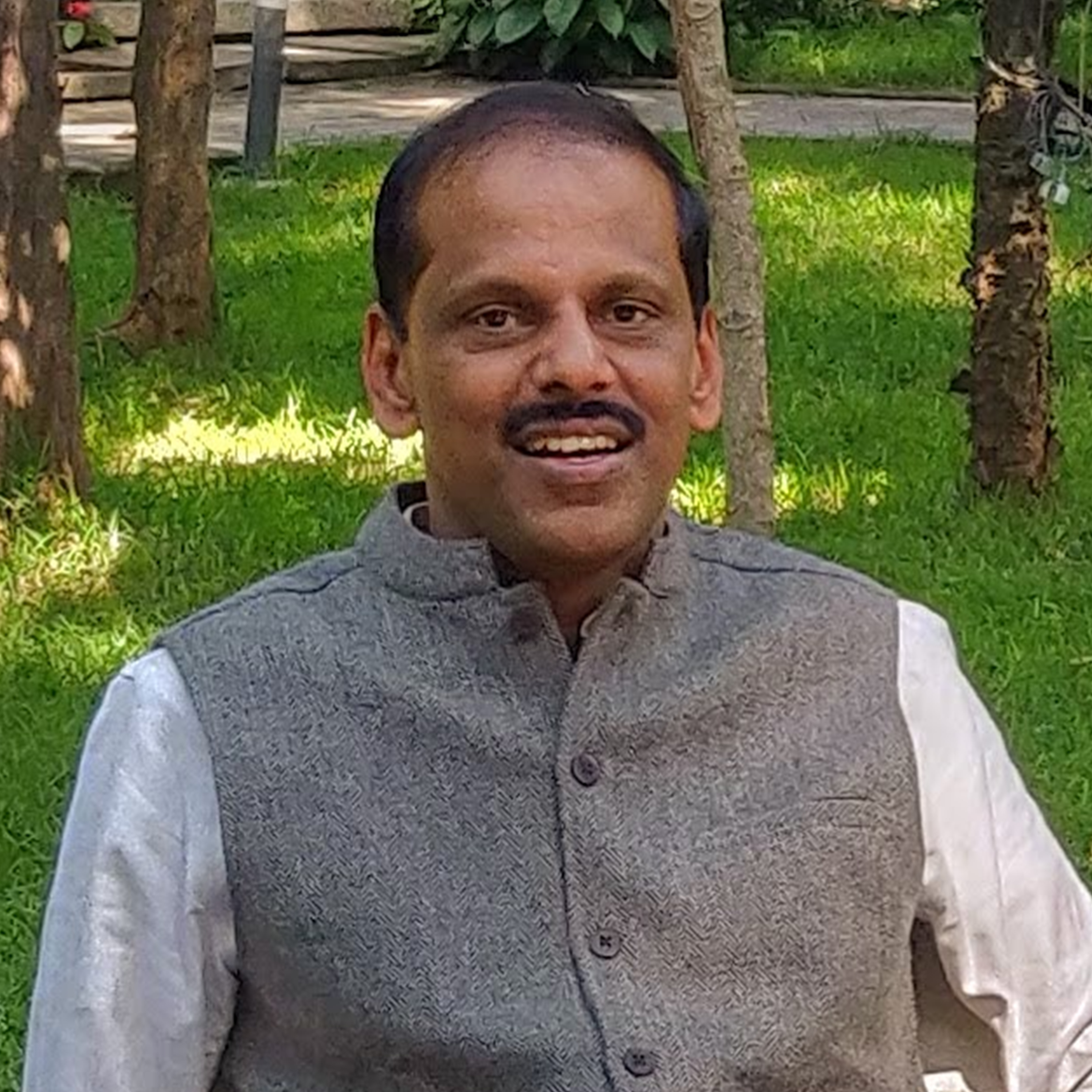 Ravi Chandran
Mentor Ravi Chandran Ravi Chandran-Advisory Board Member | M & A Advisory | Business Coach | Investor | Non-Executive Director Ravi is an IT industry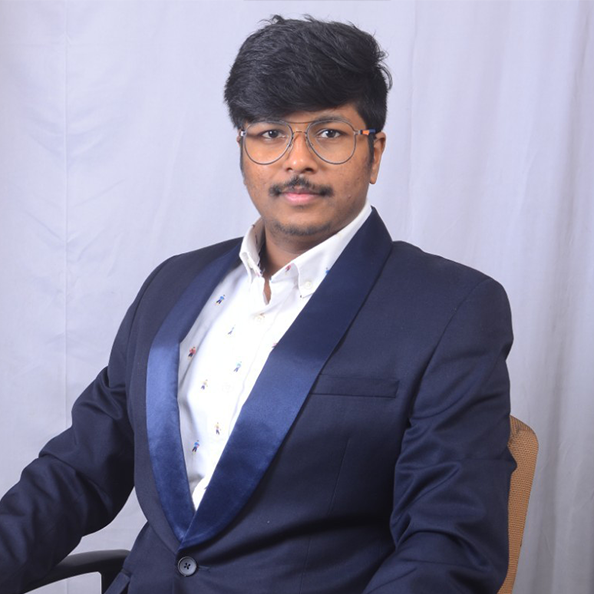 CA Bhargava Srinivas
Mentor CA Bhargava Srinivas CA Bhargava Srinivas-Chartered Accountant, International taxation, Independent Director, Indirect Tax, Passionate speaker From his first employment in June till date, Bhargava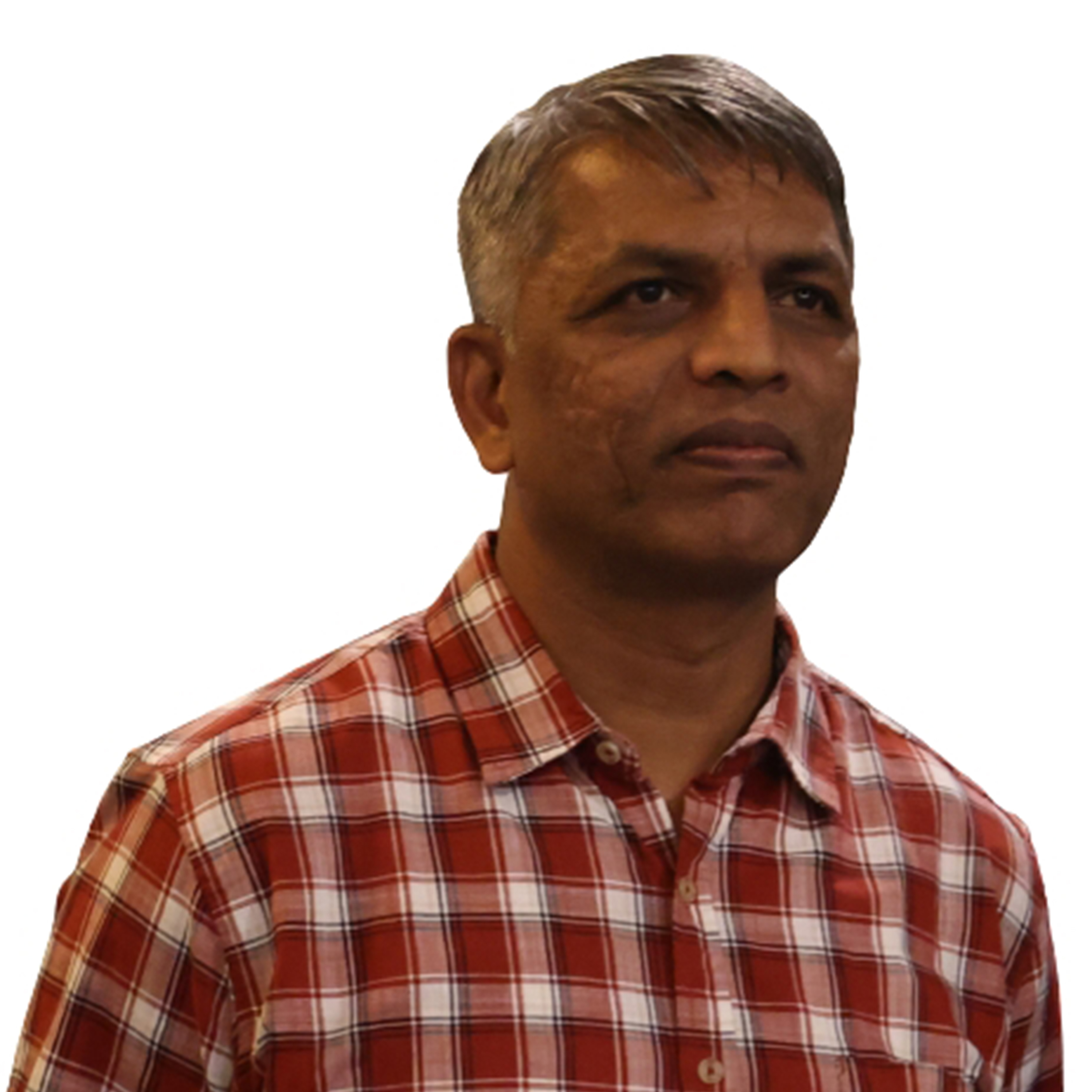 Anand Ramachandra
Mentor Anand Ramachandra Ananda Ramachandra-Director | Engineering Leader |Technology Leadership|Entrepreneur Anand is a proactive, Performance-driven, Entrepreneur a deep passion for technology and Business. Well balanced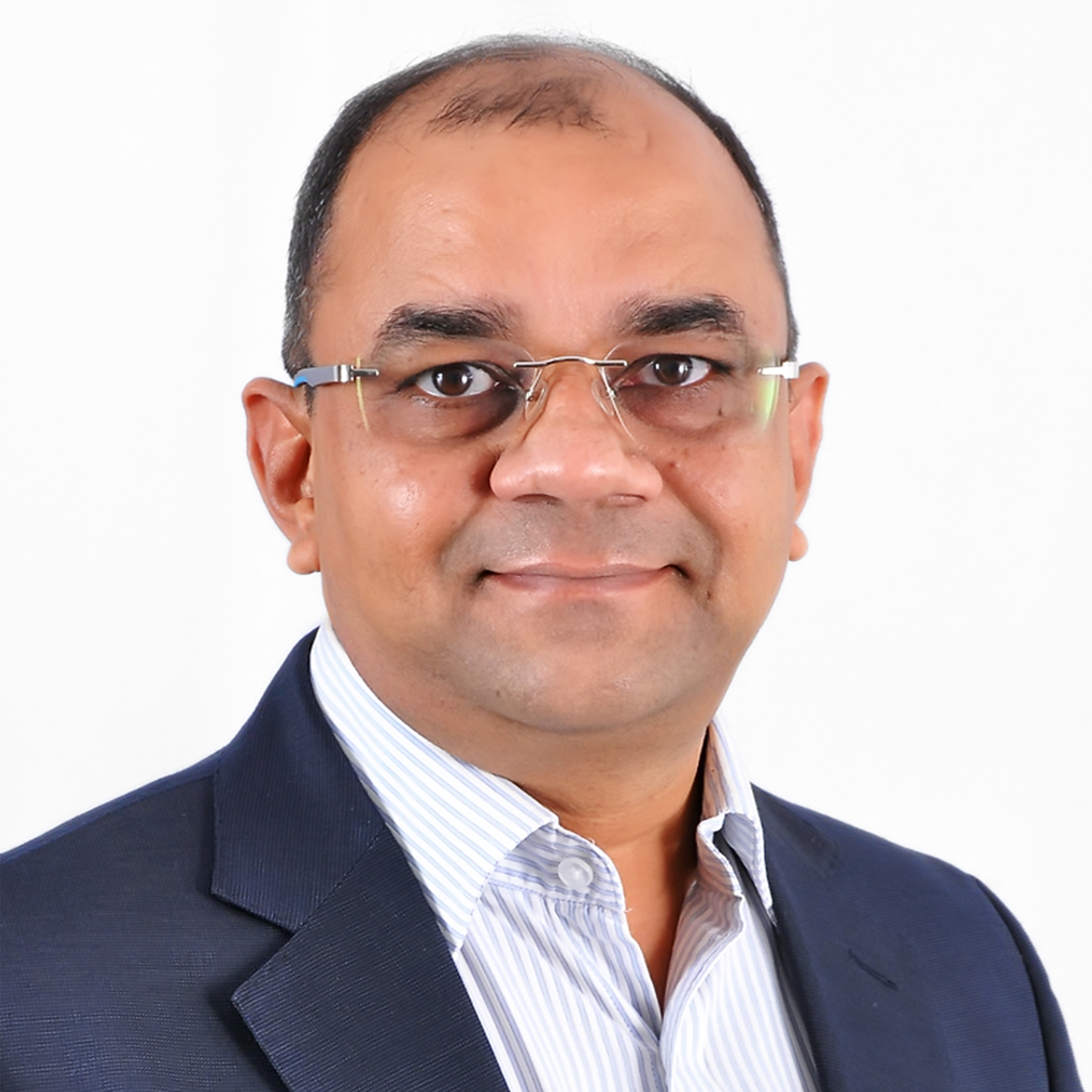 Amit Tiwari
Mentor Amit Tiwari Amit Tiwari- Transforming Businesses and Inspiring Growth He has 25+ years of experience in various industry sectors (Energy Management, Renewables, Product and Management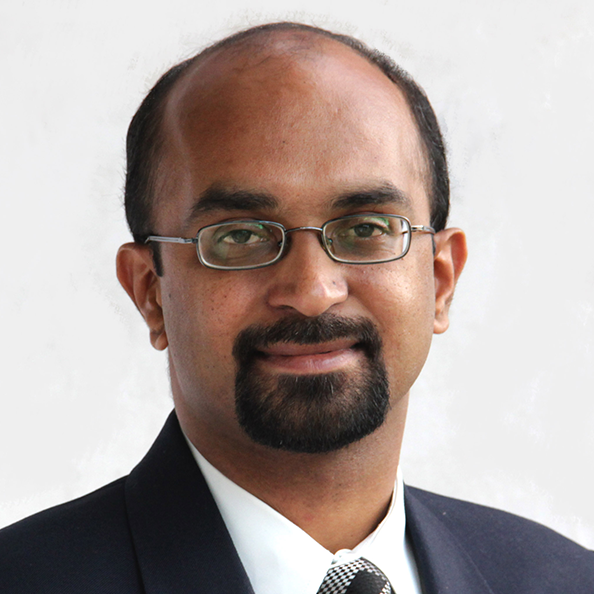 N Ravi Shankar
Mentor N Ravi Shankar N Ravi Shankar-CEO, Aim High Consulting, Columnist, Author, Speaker, Start-up Mentor, Angel Investor In a career spanning 23 years, Ravi has
Anand Rao
Mentor Anand Rao Anand Rao- Head Strategy | NATE Advisory A Career spanning 20+ years with Big4 Consulting & Fortune 500 consumer electronics R&D firms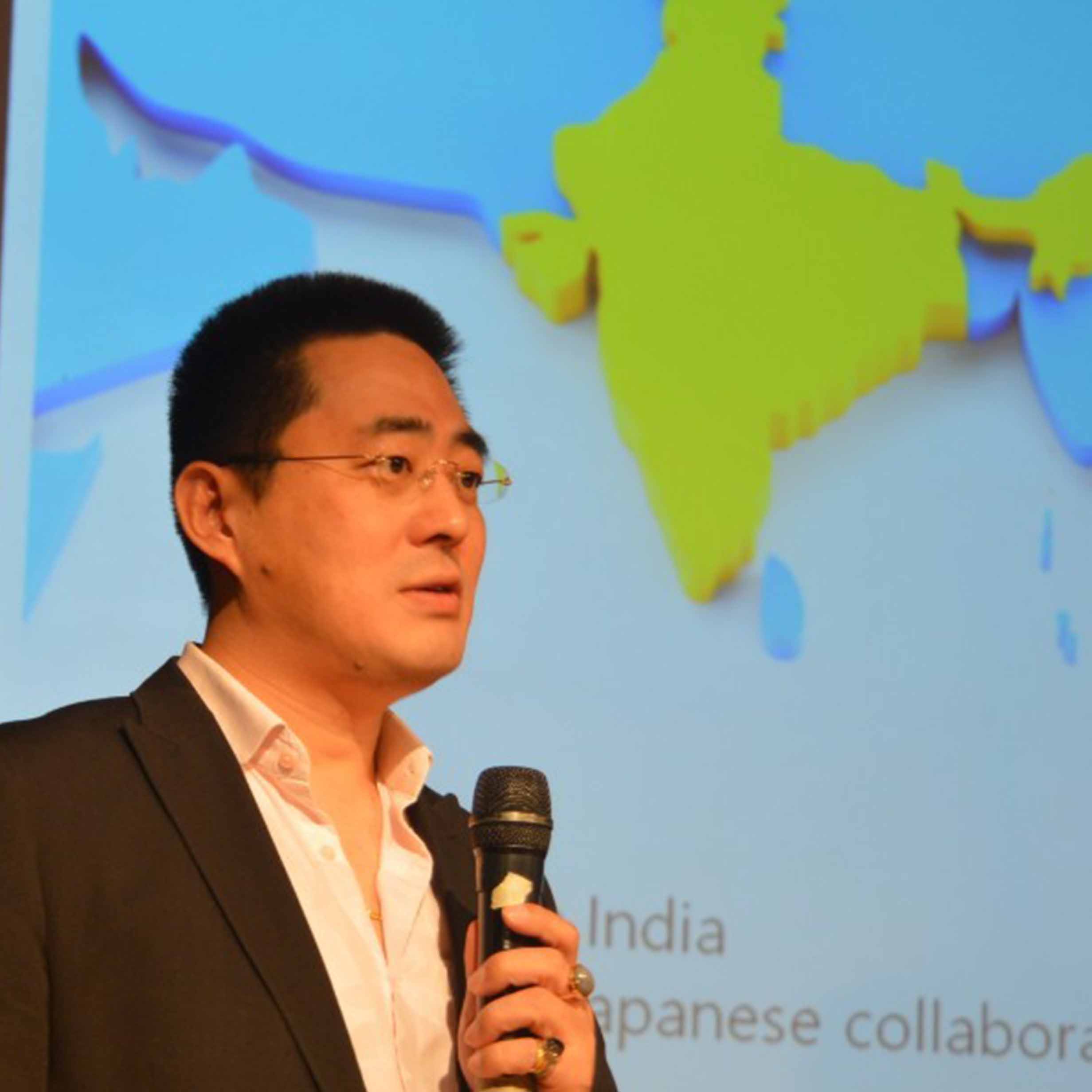 Tomoyuki YAMATO
Mentor Tomoyuki YAMATO Tomoyuki YAMATO- Wow-biz Lab – Discover, Design & Initiate Yamato is an aspirational individual focusing on "INNOVATION" in emerging countries, i.e. India, by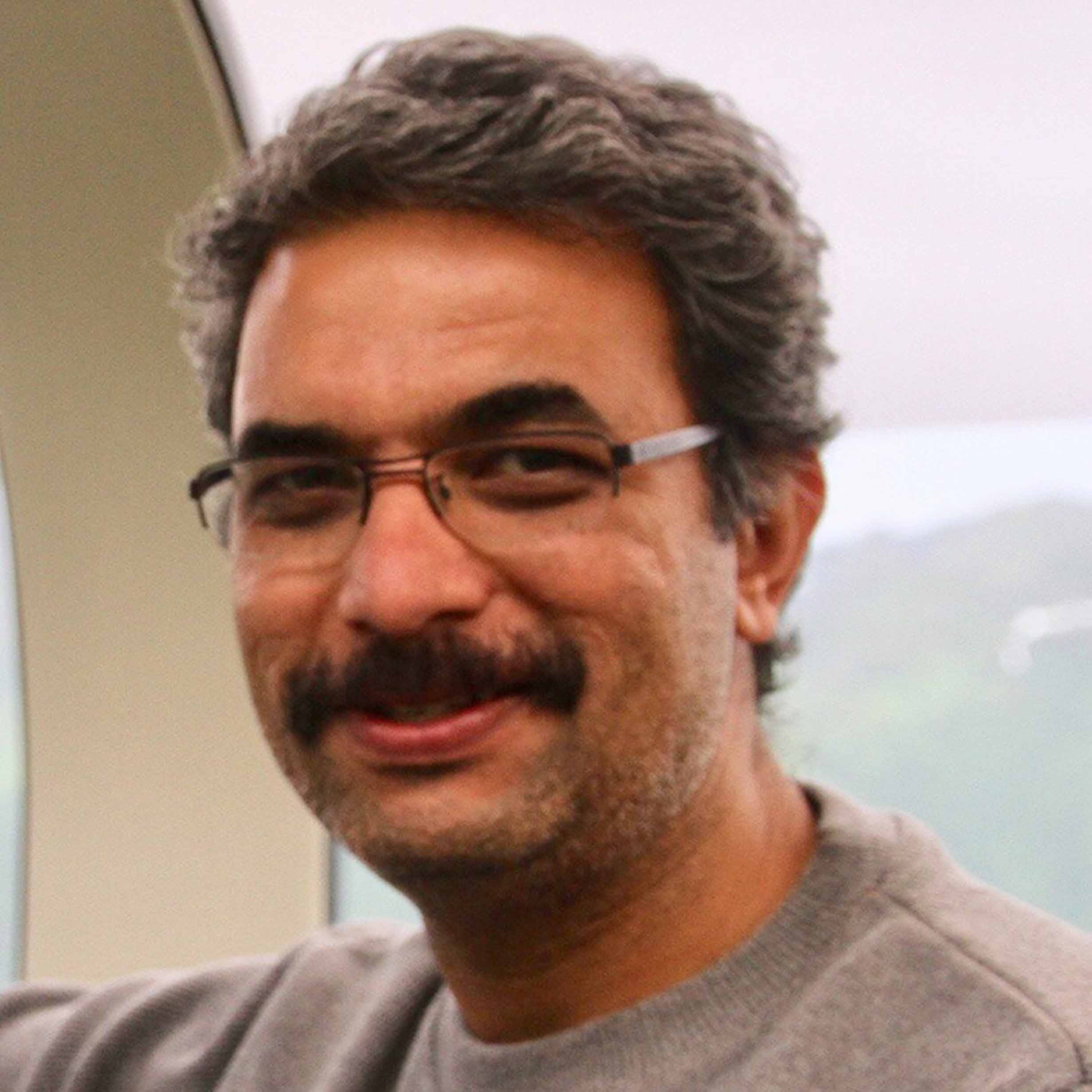 Shrisha Ananthnarayana
Mentor Shrisha Ananthnarayana Shrisha Ananthnarayana- Marketing & Brand specialist Shrisha has over two and half decades of experience in communications and marketing. He aims to provide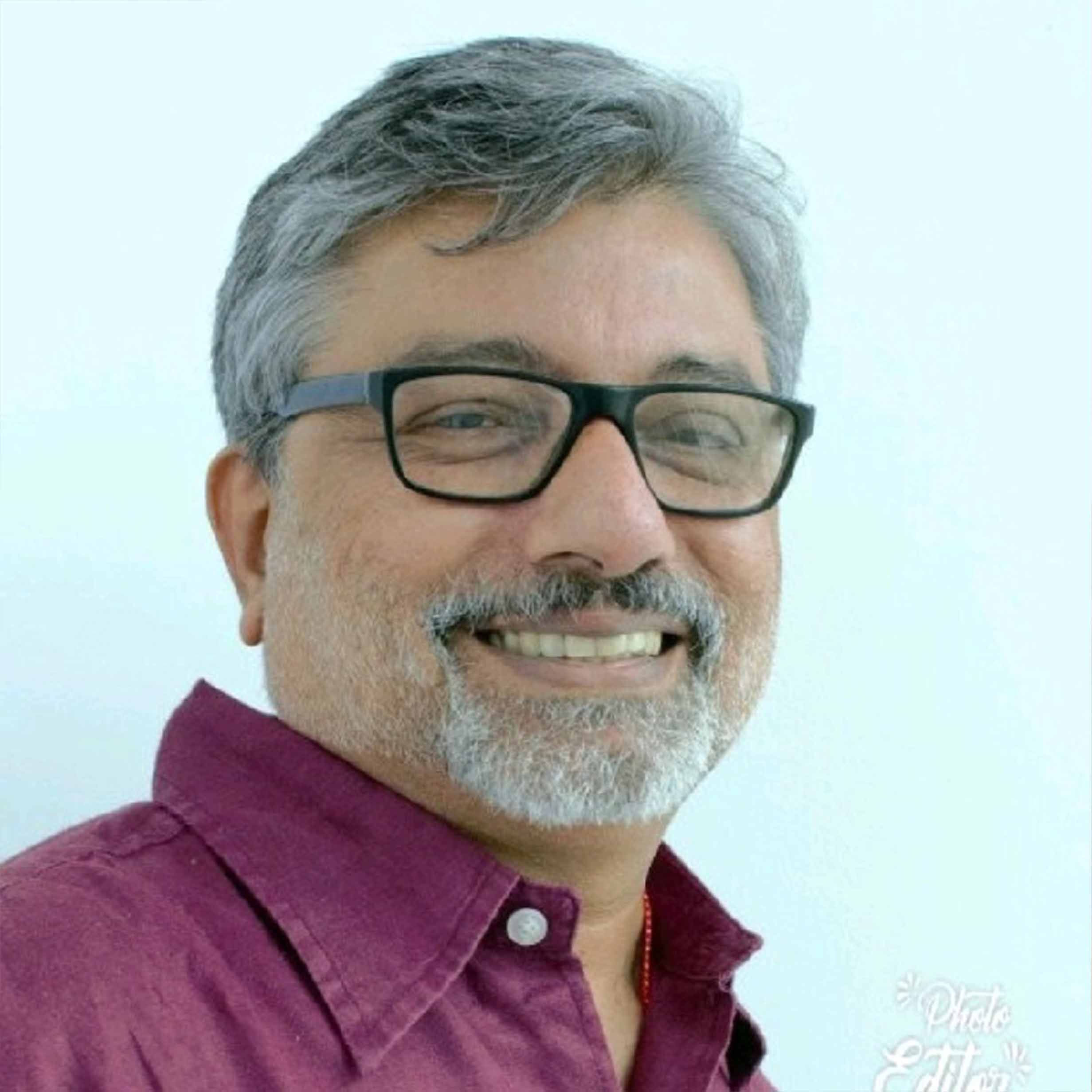 Suresh Parambath
Mentor Suresh Parambath Suresh Parambath-Senior Consultant- Brand & Marketing Apart from his involvement with brands and businesses, he did also mentor start-ups as a collaborator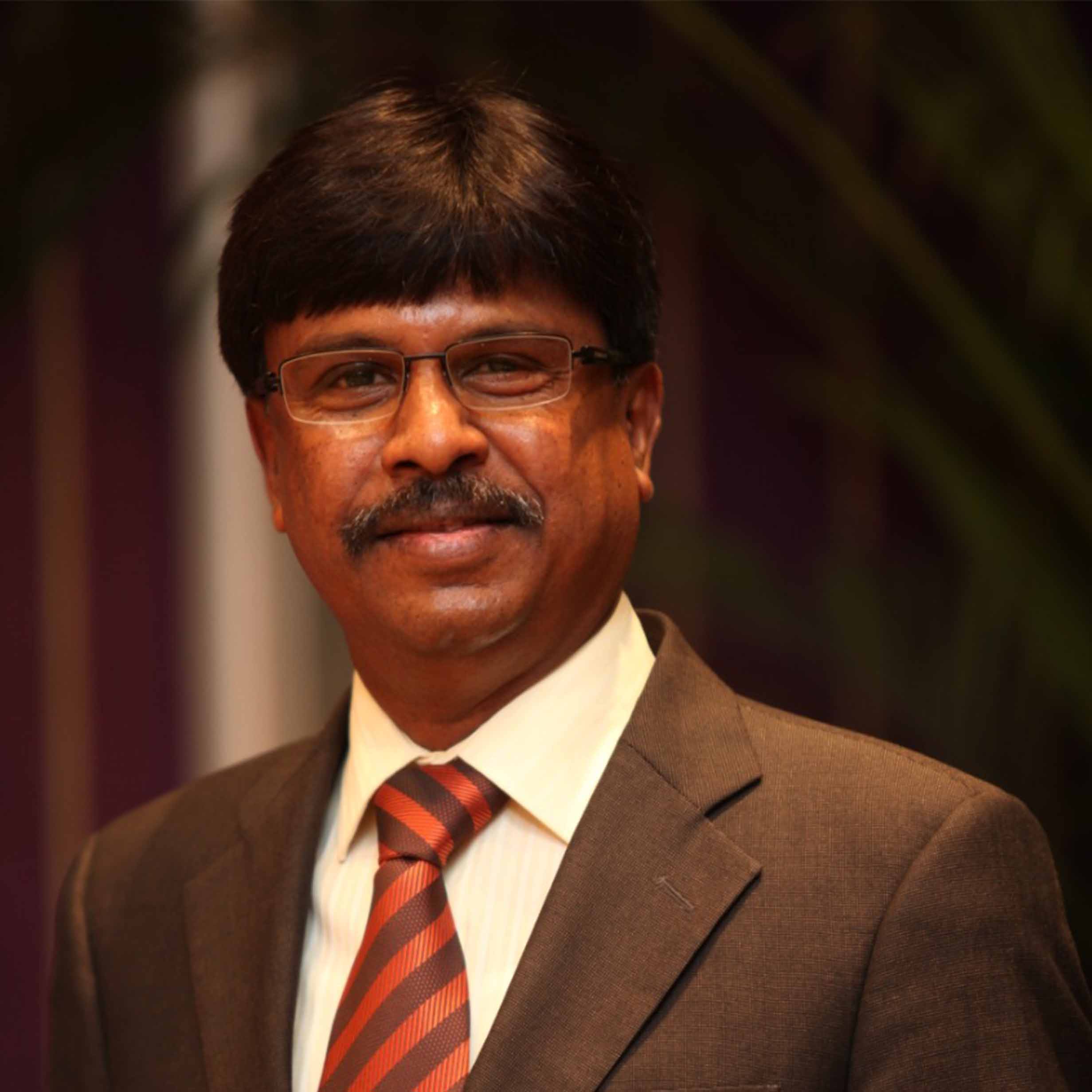 Uday Birje
Mentor Uday Birje Uday Birje-Co-Founder & Director, ThinkStreet Technologies Uday Birje has over 30 years' experience in IT, Telecom & Network industry. He began his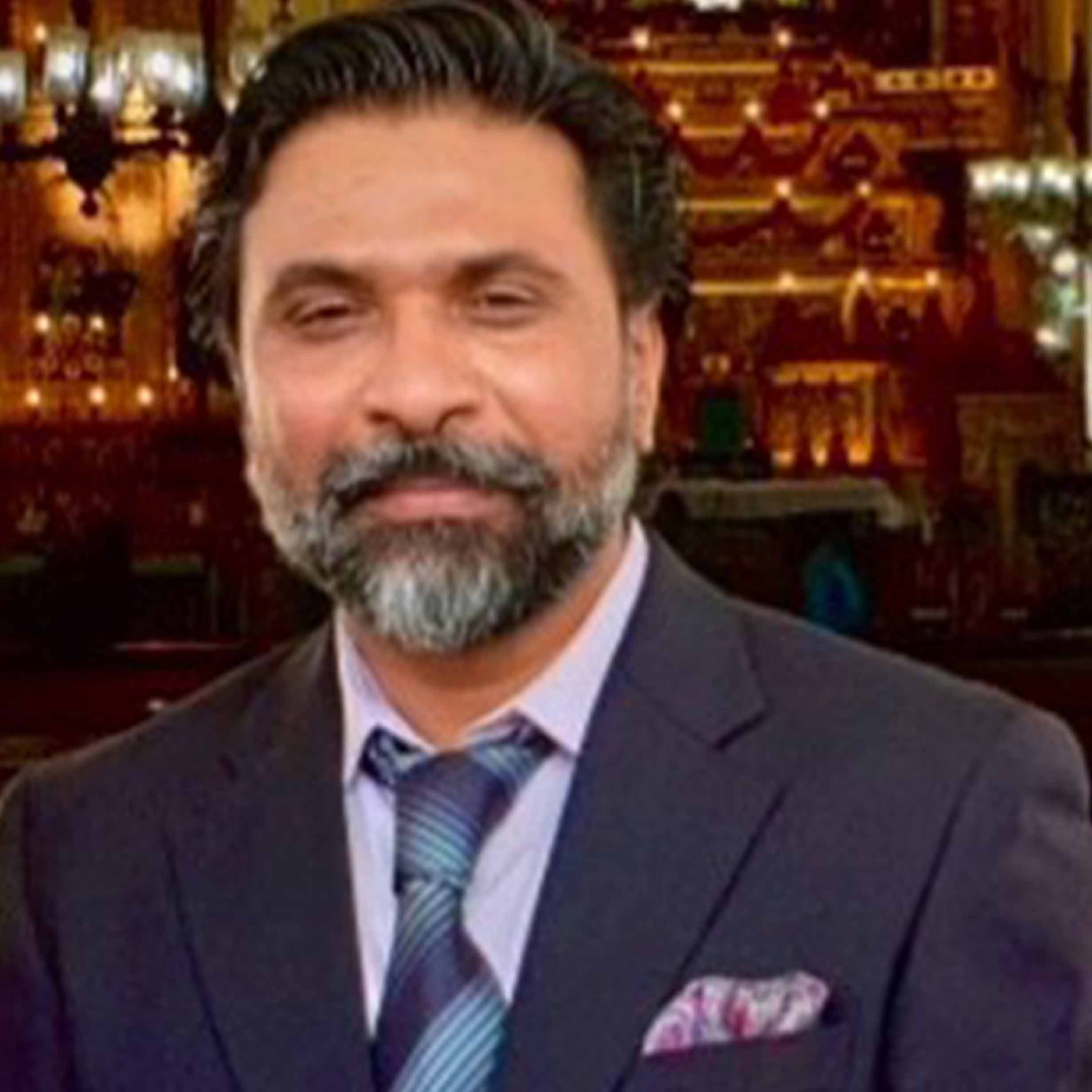 Ravi Andrews
Mentor Ravi Andrews Ravi Andrews- Founder, CEO MAKMOR Highly Visionary Leader with clear focus to deliver results with courage and solidarity in his work while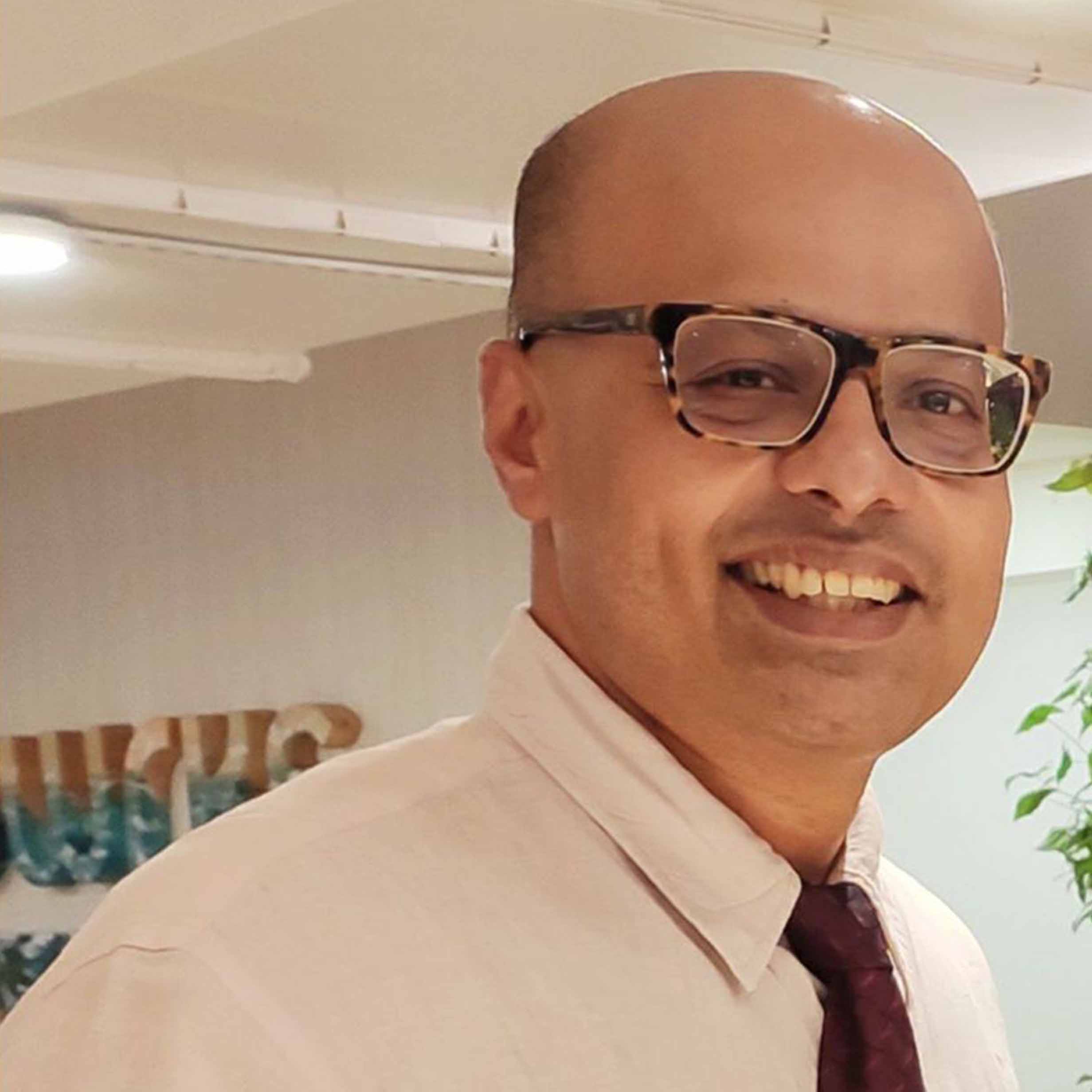 Vijetha Shastry
Mentor Vijetha Shastry Vijetha Shastry Expertise across Retail, Hospitality, Travel, Co-Working, and Industry bodies ( NASSCOM CoE, TiE Bangalore ) in the areas of Sales,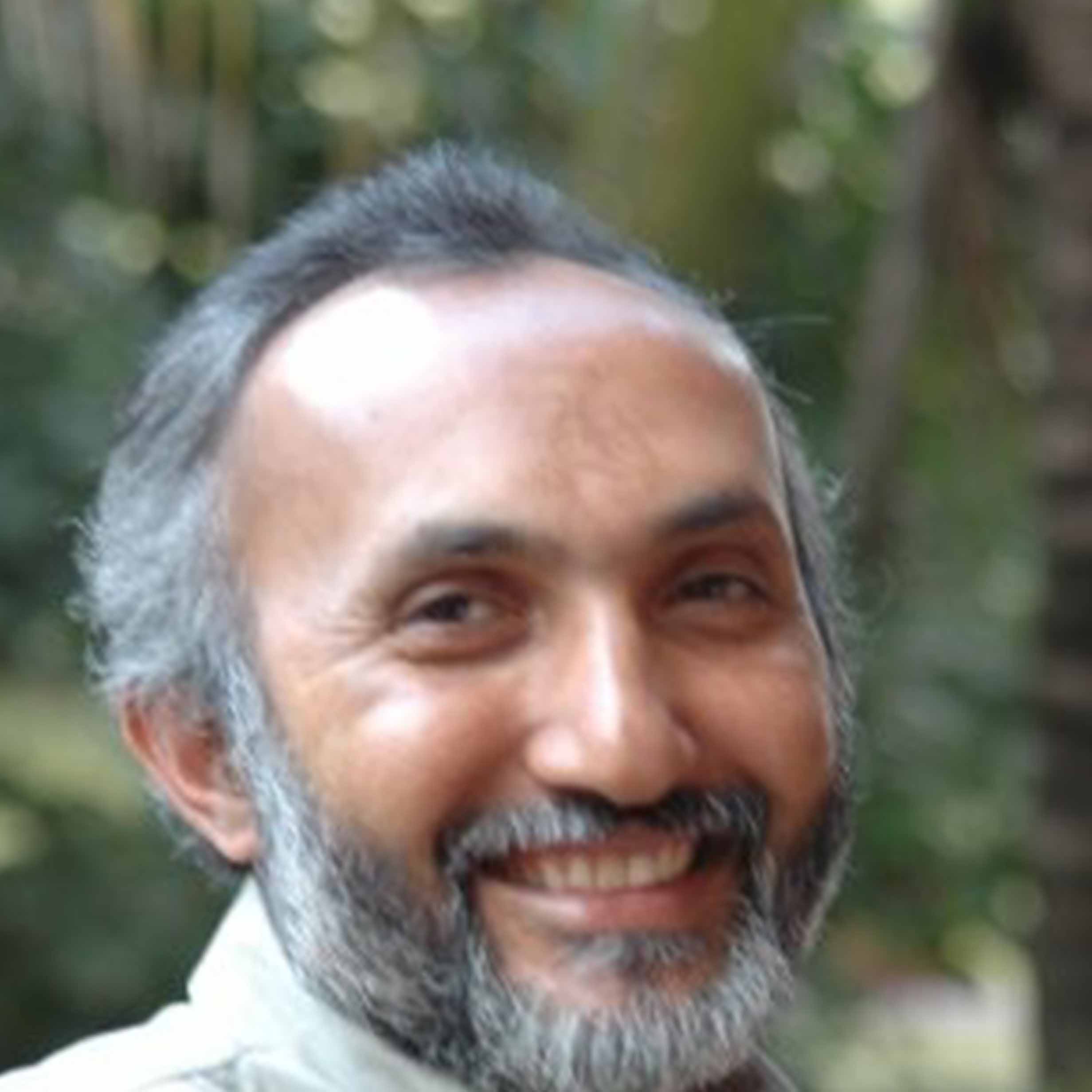 C M Raveesh Machayya
Mentor C M Raveesh Machayya C M Raveesh Machayya- Co-founder and Managing Director, Digital Book Stores Machayya comes with over 35 years of experience in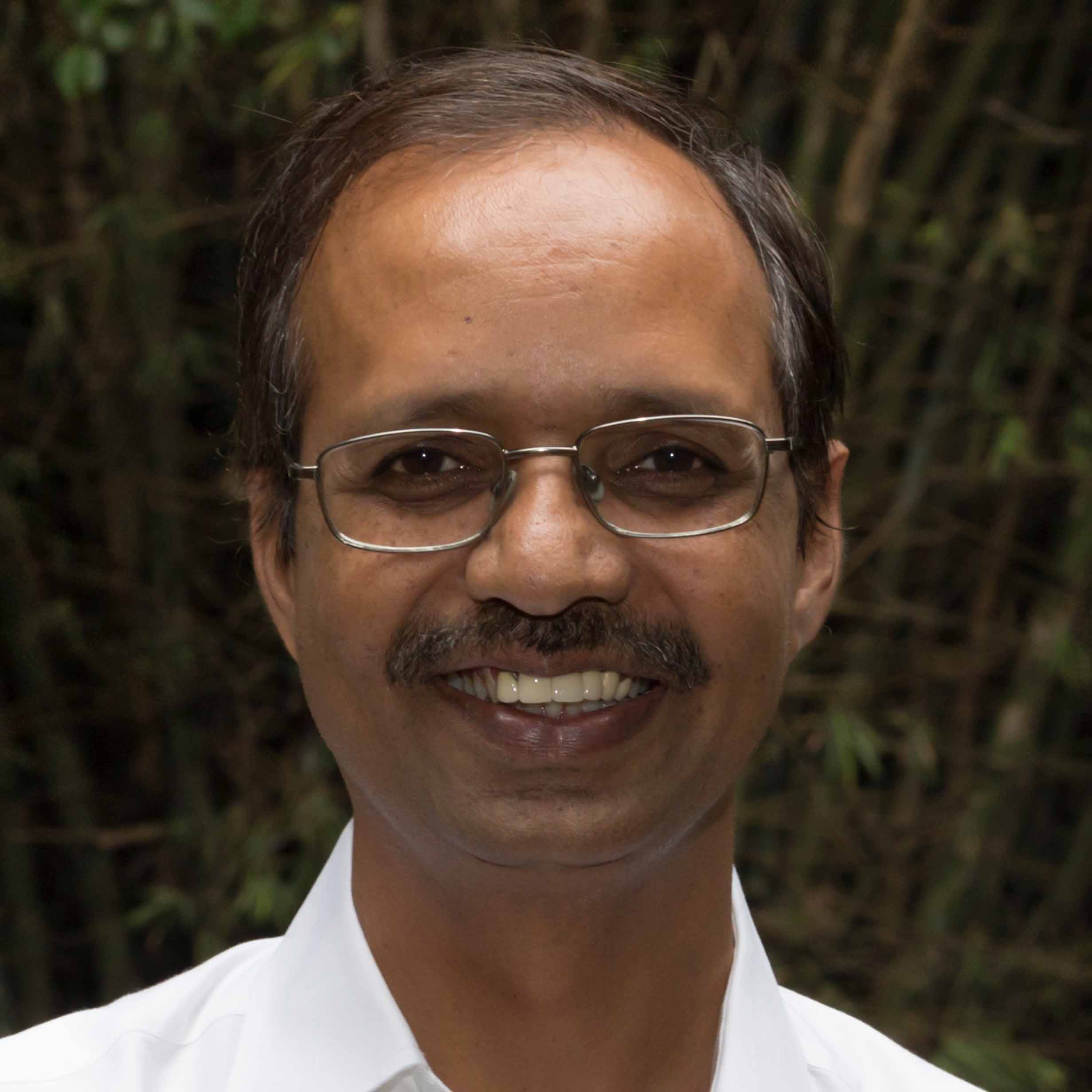 Jagadeesh C Sunkad
Mentor Jagadeesh C Sunkad Jagadeesh C Sunkad Jagadeeesh has 25 years of experience in Agri Business field encompassing Innovation management, Contract farming, Technology transfer, Research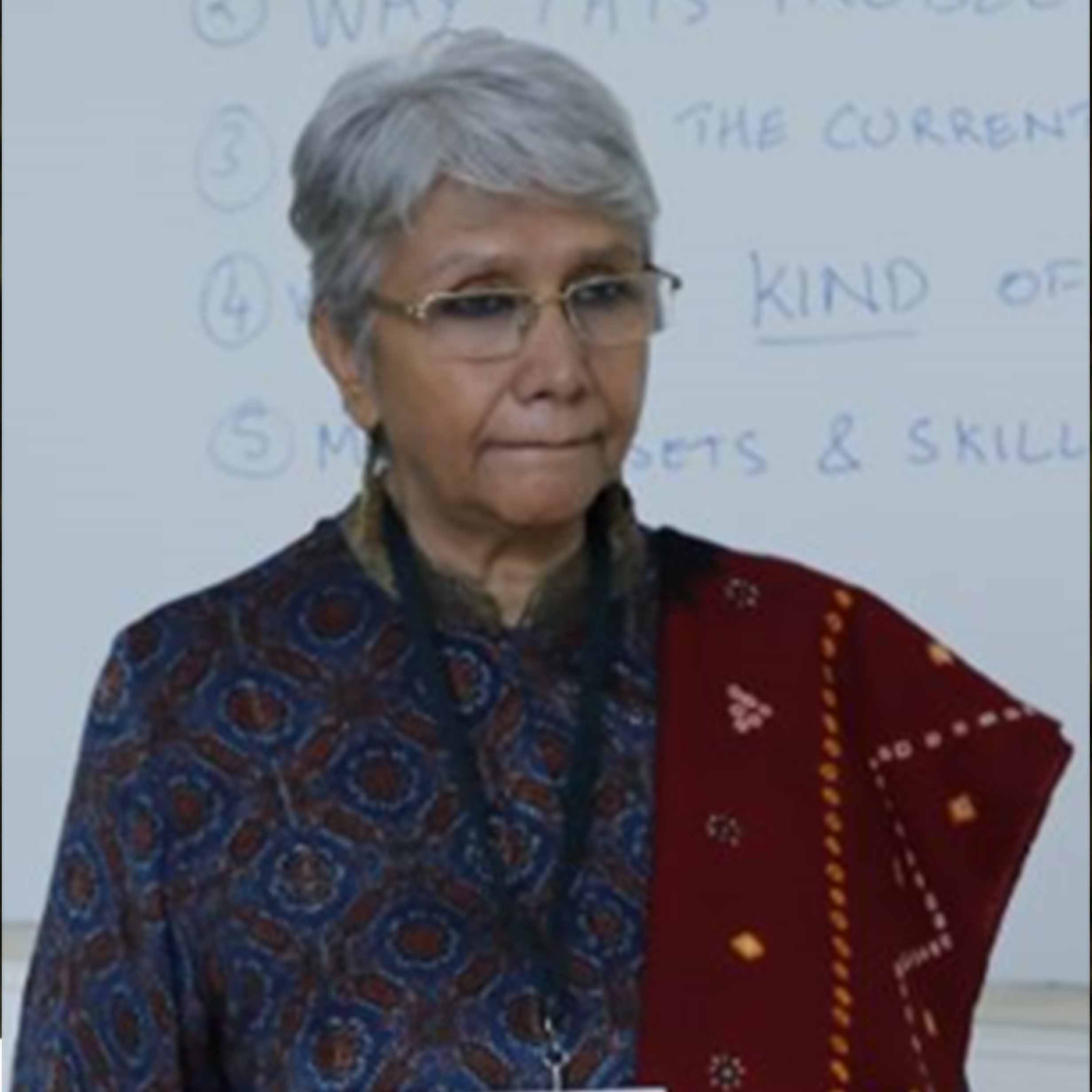 H.V.Gayitri
Mentor H.V.Gayitri H.V.Gayitri-Lead Organizer- Reimagine Waste| Founder Trustee-Waste Impact Trust 27 years of experience in fashion marketing & merchandising. Connecting markets in more than 30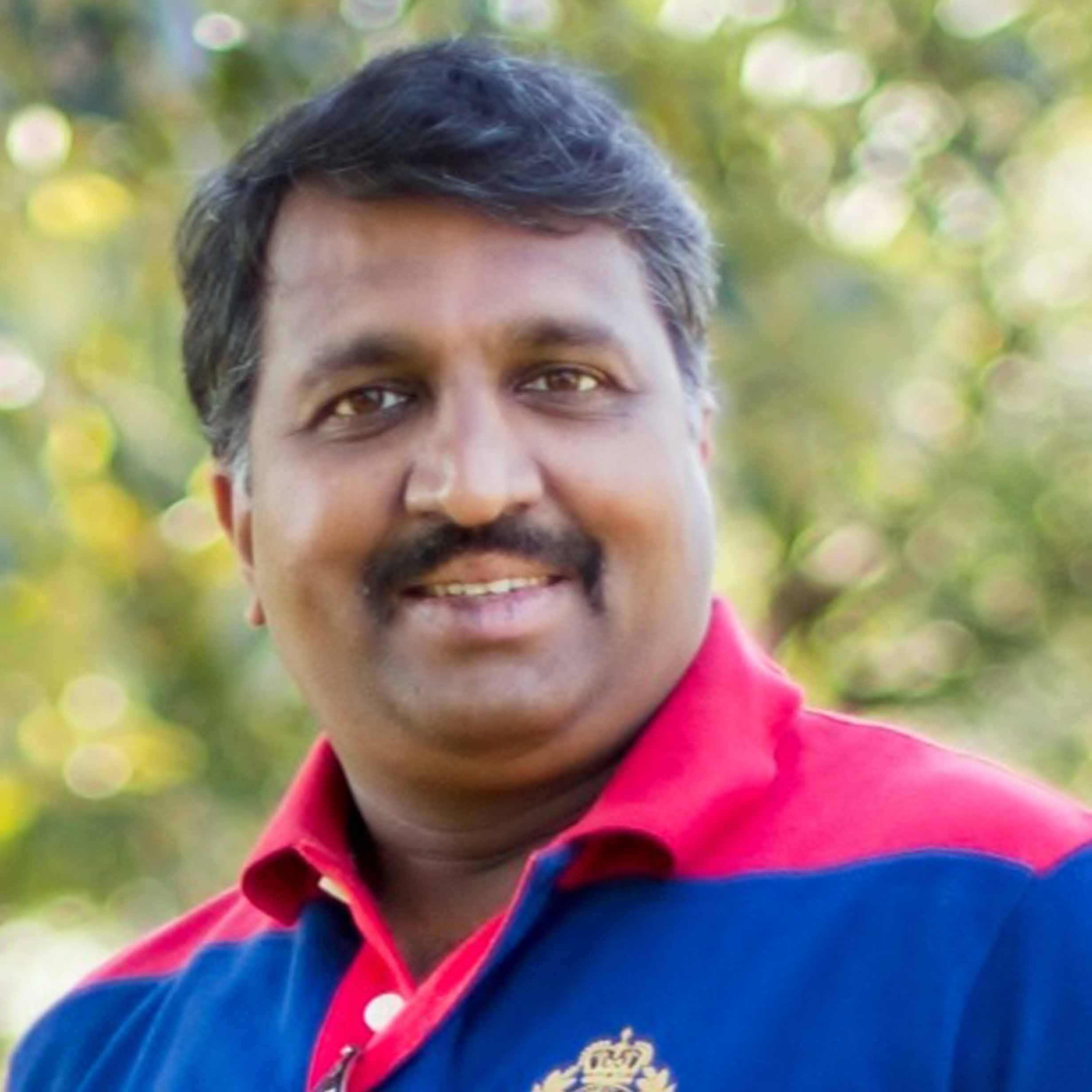 Prashanth Kumar HV
Mentor Prashanth Kumar HV Prashanth Kumar –Dreamer | Powerful Start-ups | High Performing teams With over 20 years of experience, he is recognized as a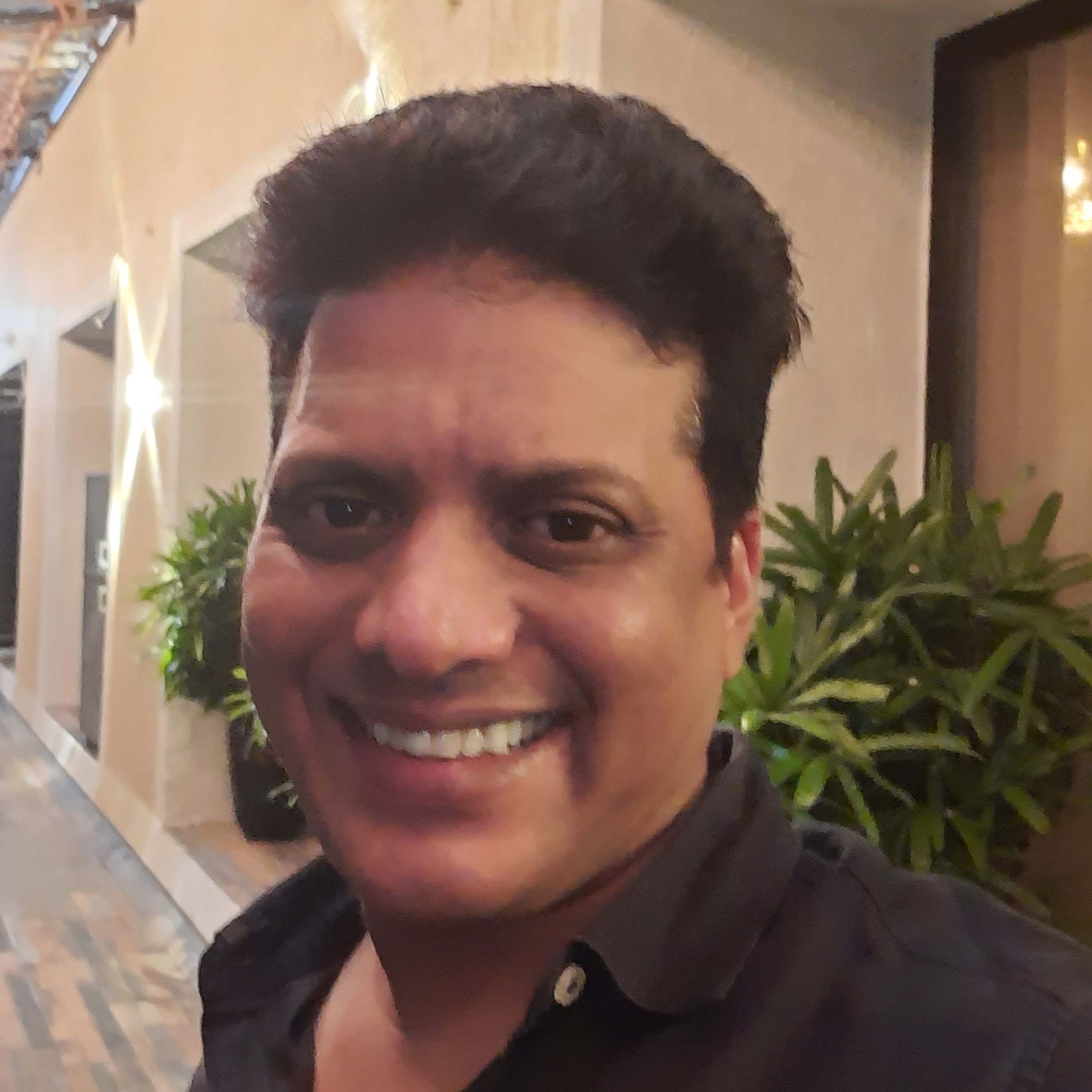 Uppoor Kiran Kumar J
Mentor Uppoor Kiran Kumar J Uppoor Kiran Kumar Over 20+ years experience across Block chain, New media, Entertainment, Internet & Retail Formats (Digital & FMCG)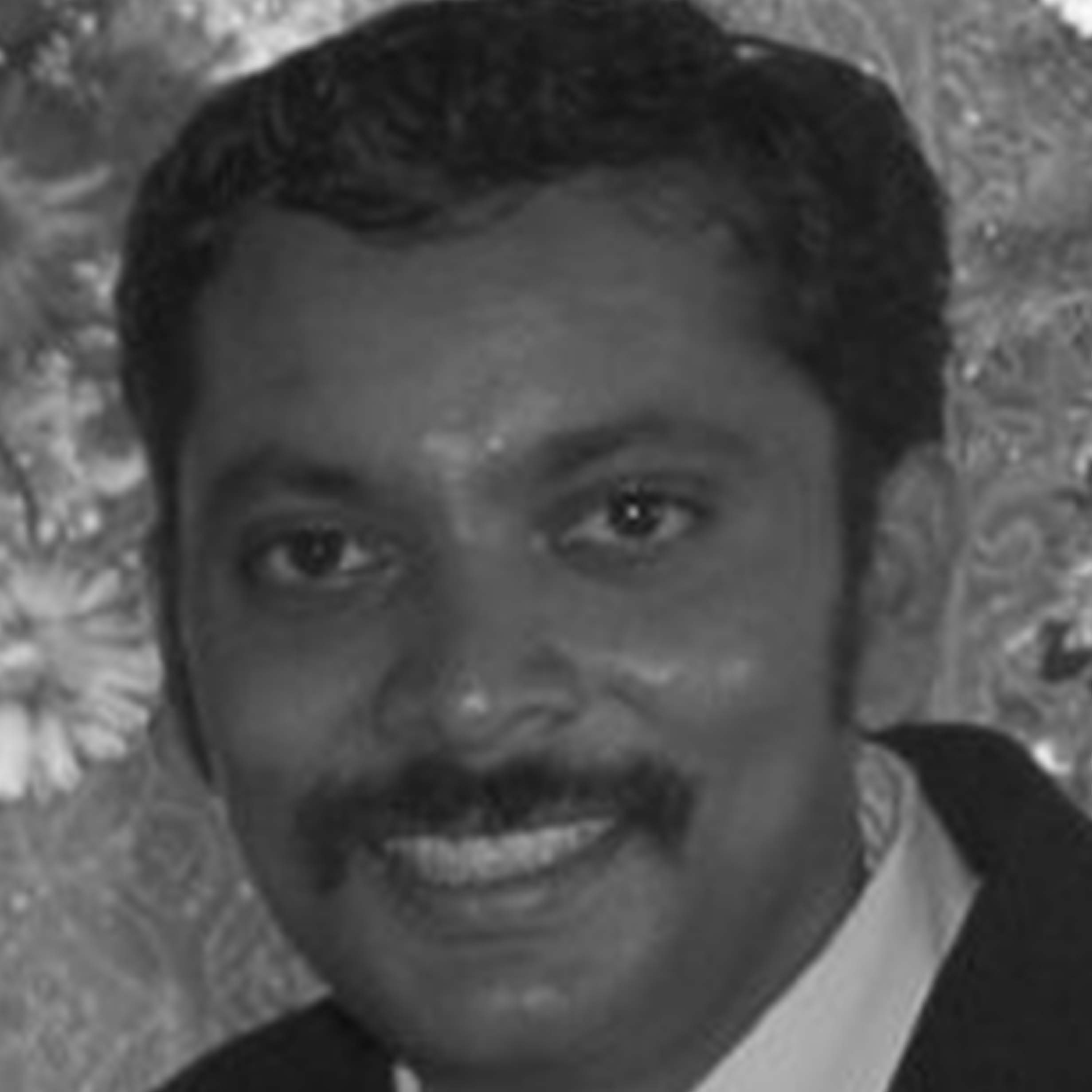 Satya Maddela
Mentor Satya Maddela Co-founded Six Companies in various fields starting Embedded Systems, IT Services, Social Media, Travel Portal, Alternate Energy and Holistic Therapy. Experience of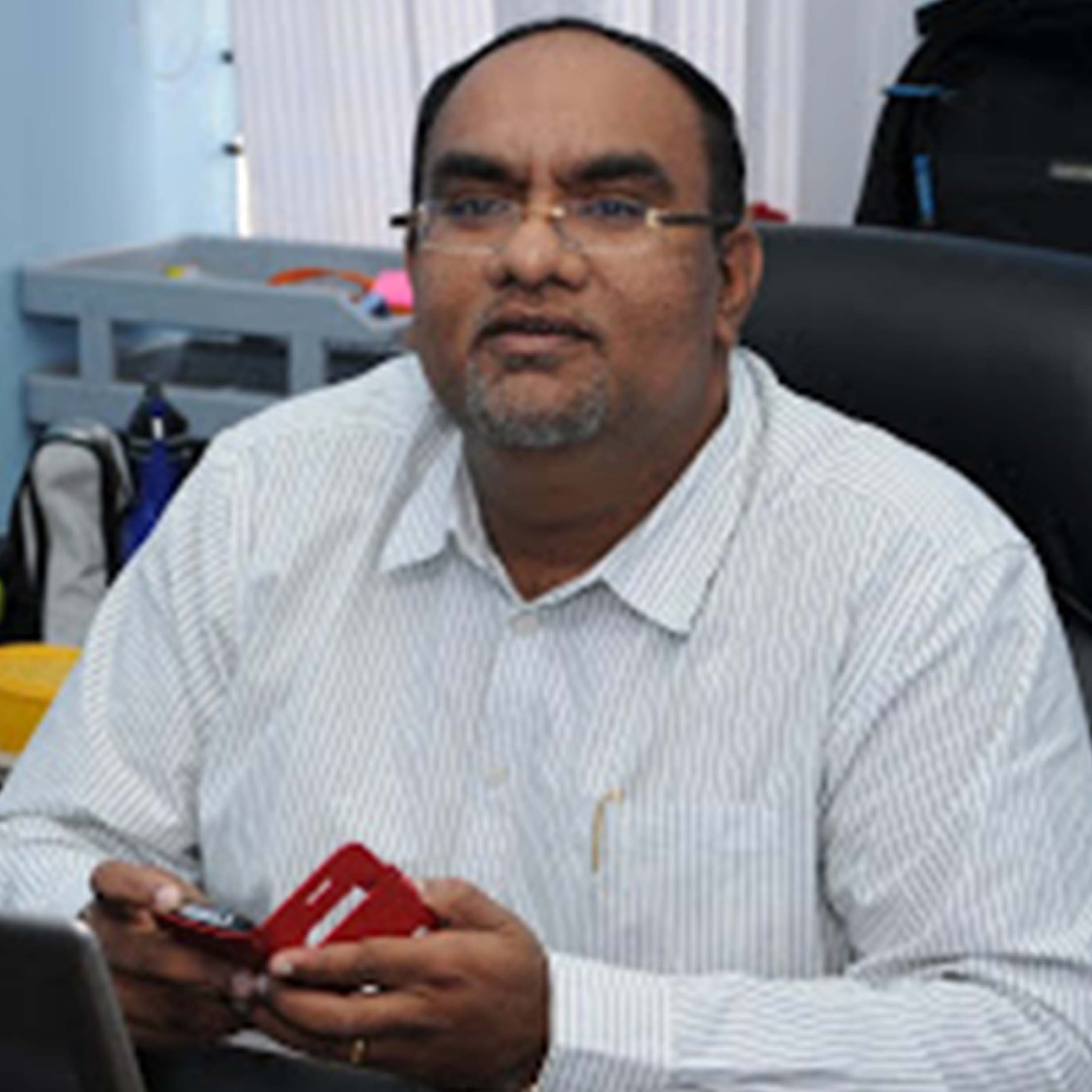 Anand Kumar Padmanabhan
Mentor Anand Kumar Padmanabhan Anand Kumar Padmanaban is a Certified Manager(CM) from ICPM and is a senior professional with over 26 years of experience in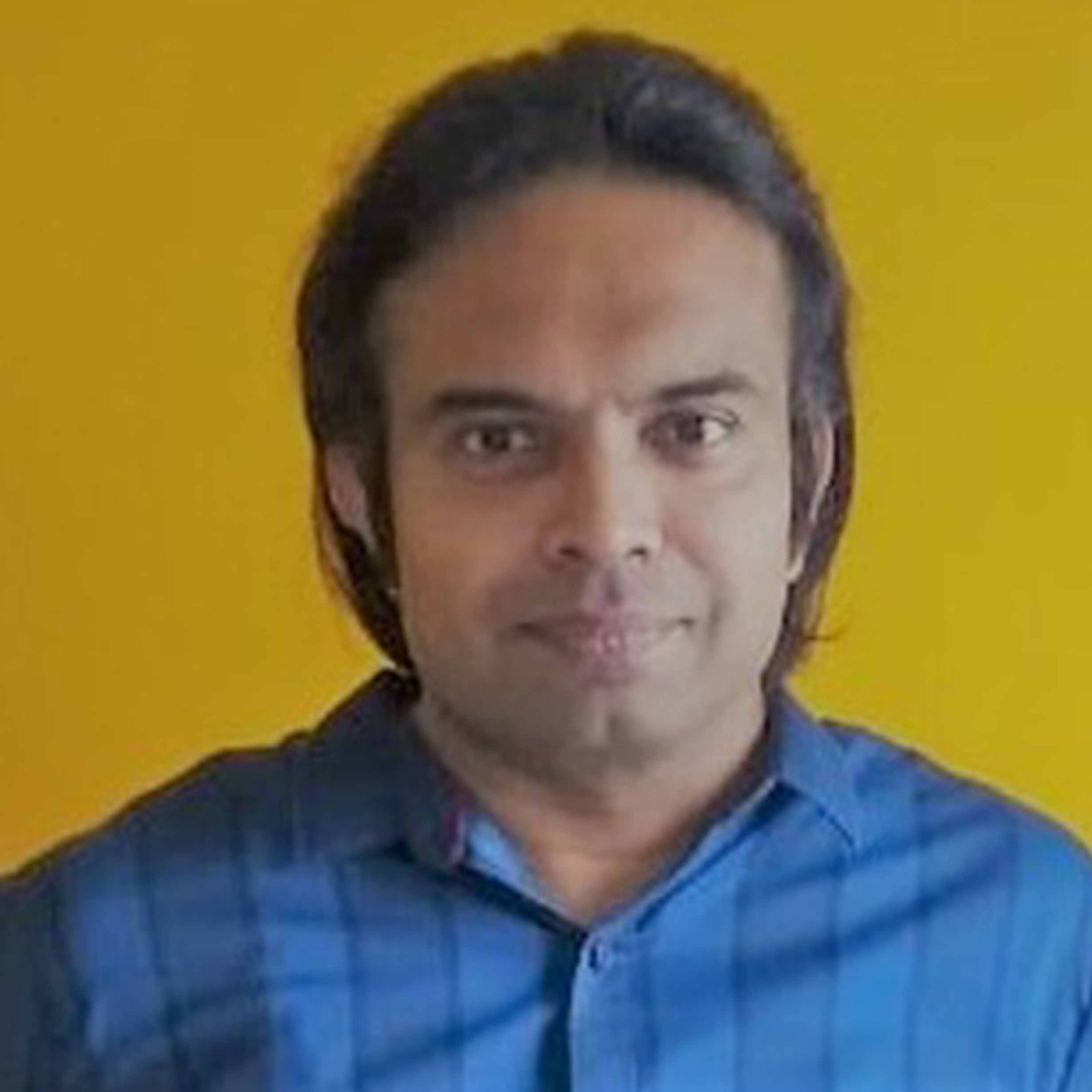 Koushik Shankar
Mentor Koushik Shankar Koushik Shankar- Founder-healthcare startup, Visiting Faculty member at PES University. Koushik has 26+ years of experience in Healthcare and Consumer Electronics. An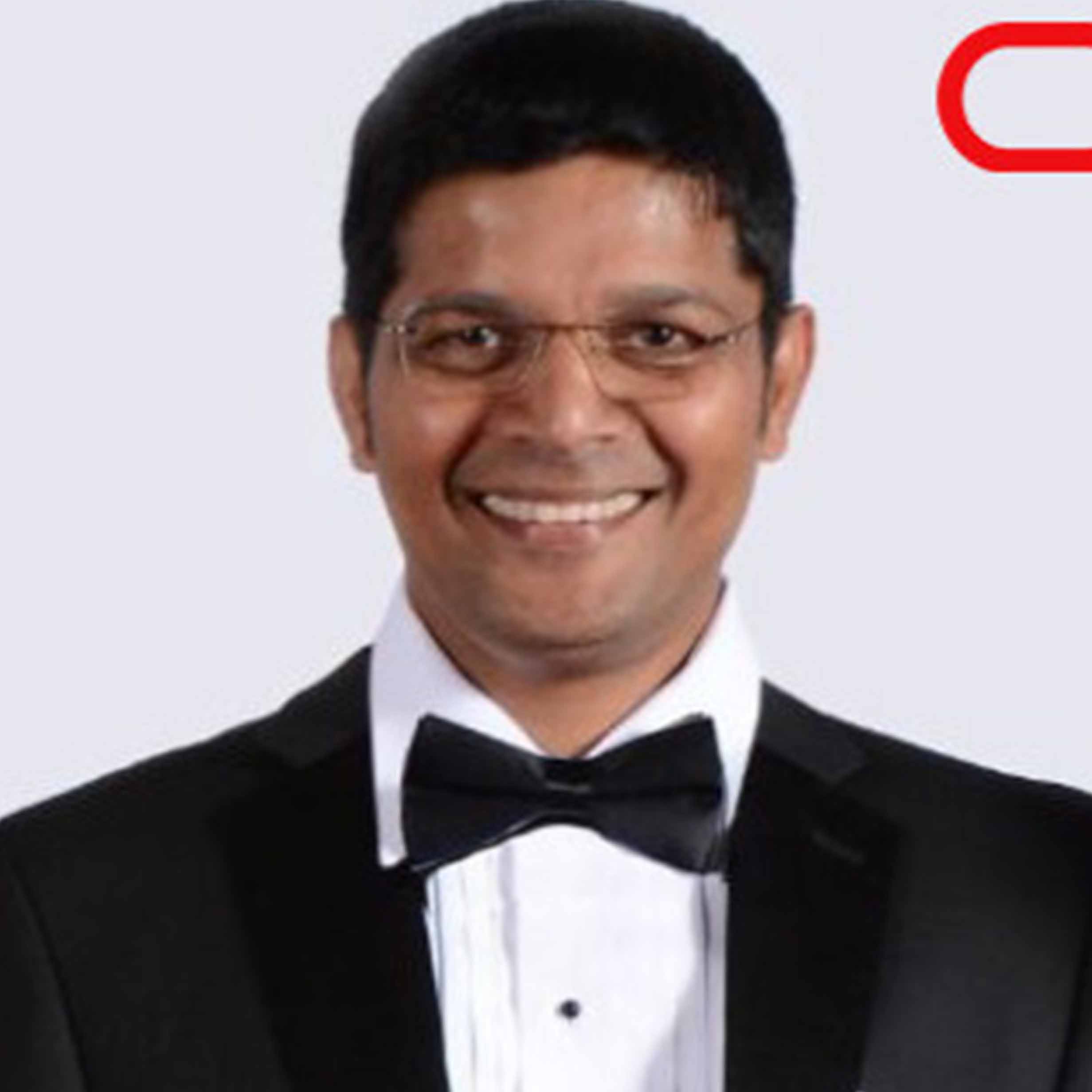 Murali Venkatesh
Mentor Murali Venkatesh Murali Venkatesh- Digital Innovation, Transformation Advisor (ESG, Carbon Capture, OSDU, AI/ML,Web 3.0. Murali's passion is in Emerging Technologies client advisory, practice development,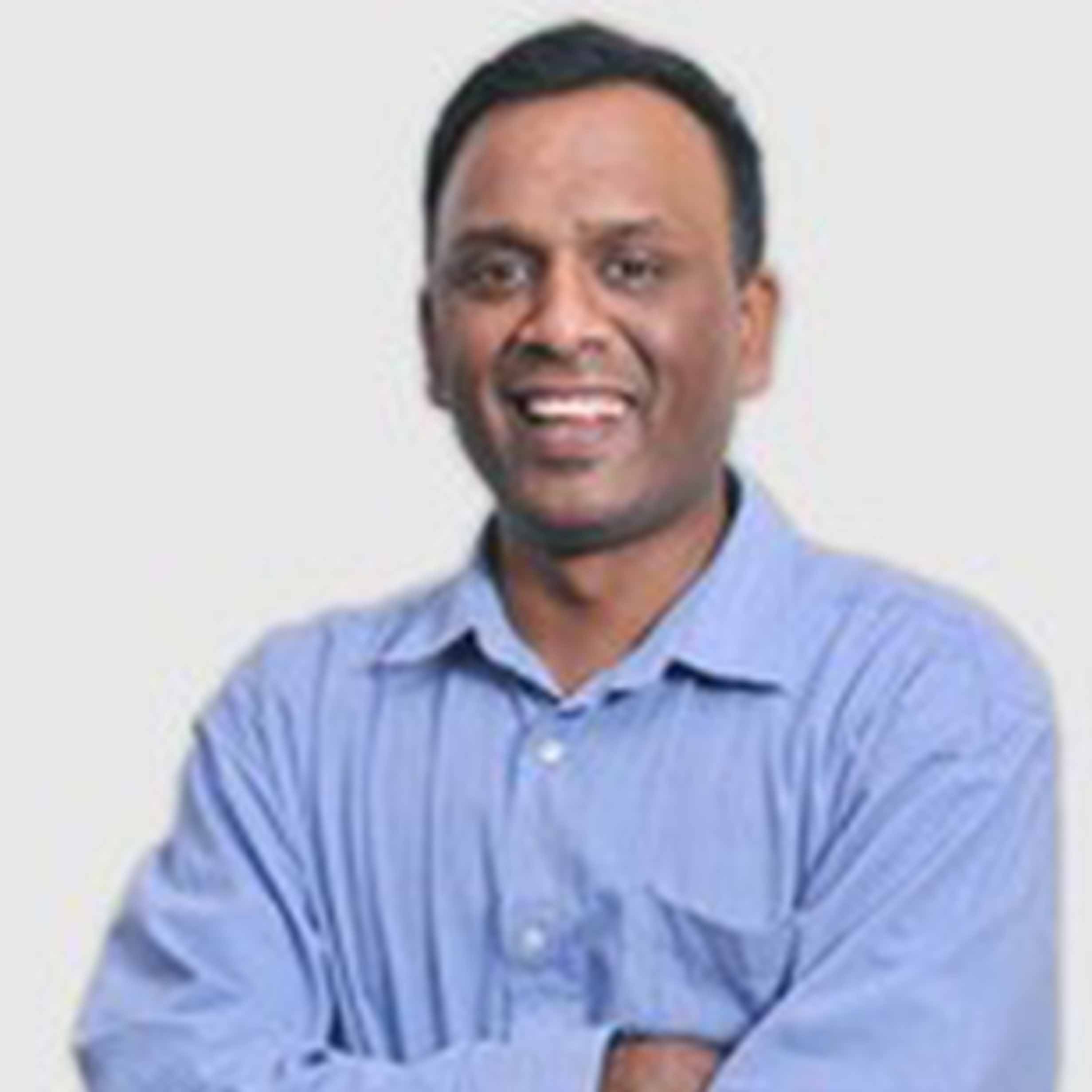 Chandrashekar Arcot
Mentor Chandrashekar Arcot Chandrasheka Arcot– With an experience of 25+ years Chandrashekar is Building team(s) to develop solutions and products using Machine Learning, Deep Learning,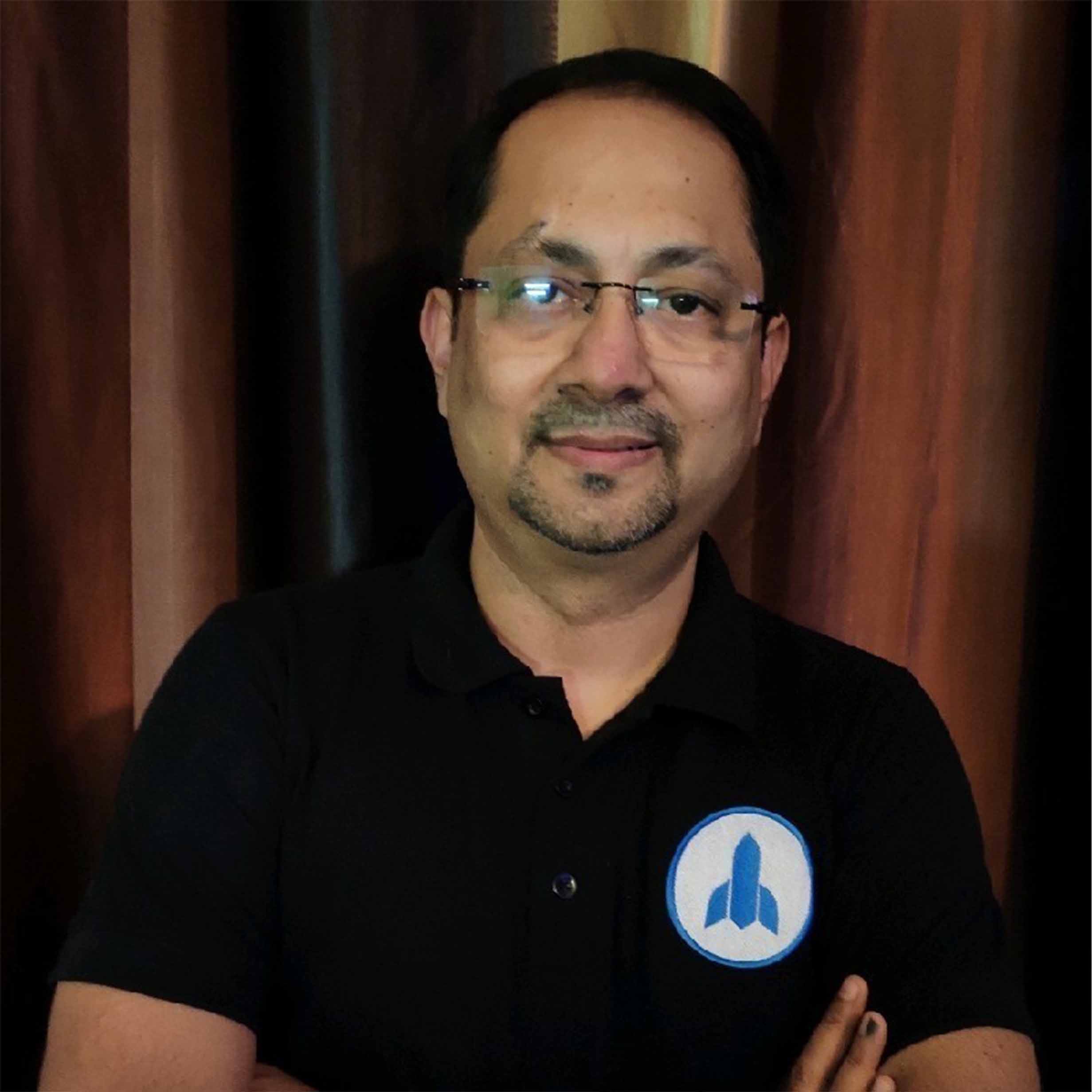 Debasis Chakraborty
Mentor Debasis Chakraborty Debasis Chakraborty- Passionate about Early Stage Investing, Coaching and building World-class Start-ups. Have a keen eye in identifying the hidden gems and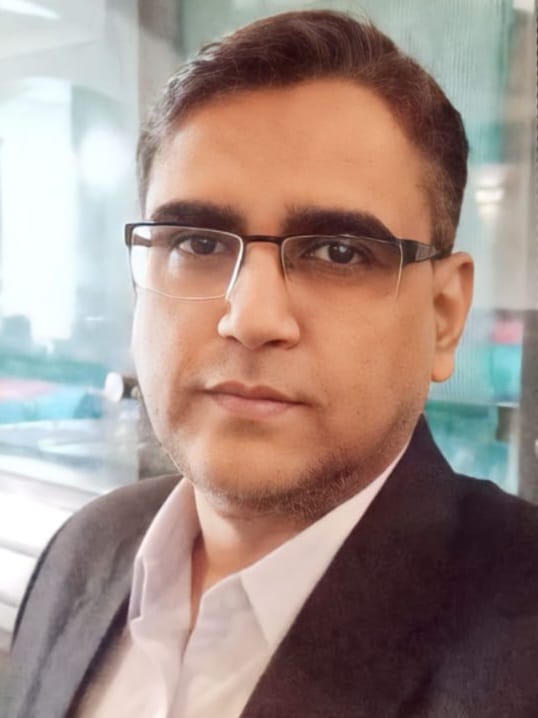 Ajay Rawul
Mentor Ajay Rawul Ajay is an Entrepreneur, Business Mentor and Management Consultant. Ajay has more than 25 years of experience and expertise in sales, marketing,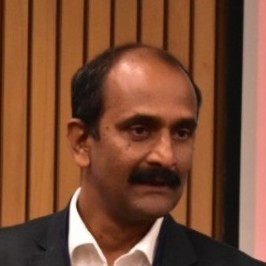 Dr. VJ Byra Reddy
Mentor Dr. VJ Byra Reddy Dr. V.J. Byra Reddy holds a Ph.D. in Business Administration from Mangalore University and a post-graduate degree in Economics from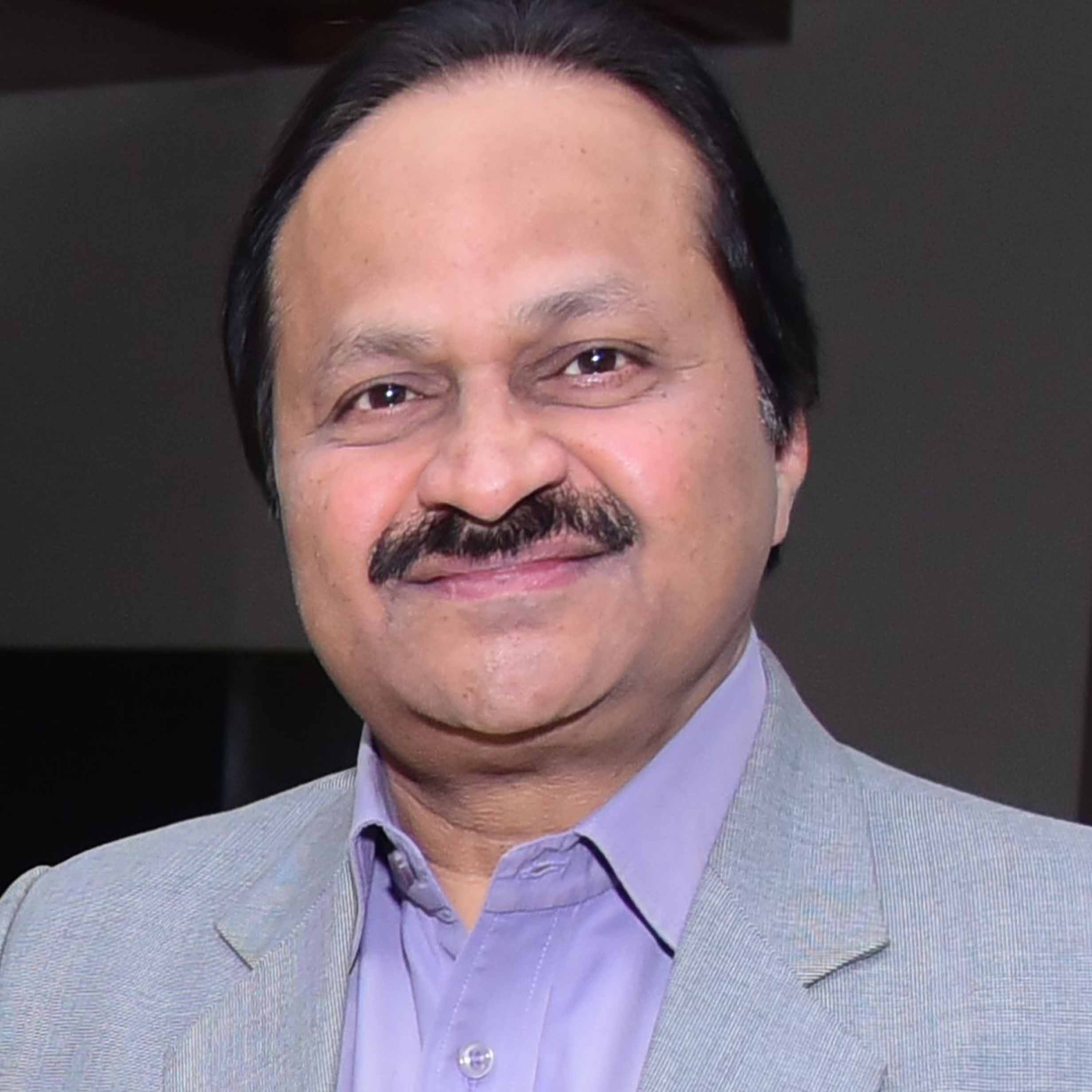 Dr. Krishna Kumar N.G . Ph.D
Mentor Dr. Krishna Kumar N.G . Ph.D 40 years of National and International work experience Practical, pragmatic & proven track record of turning around the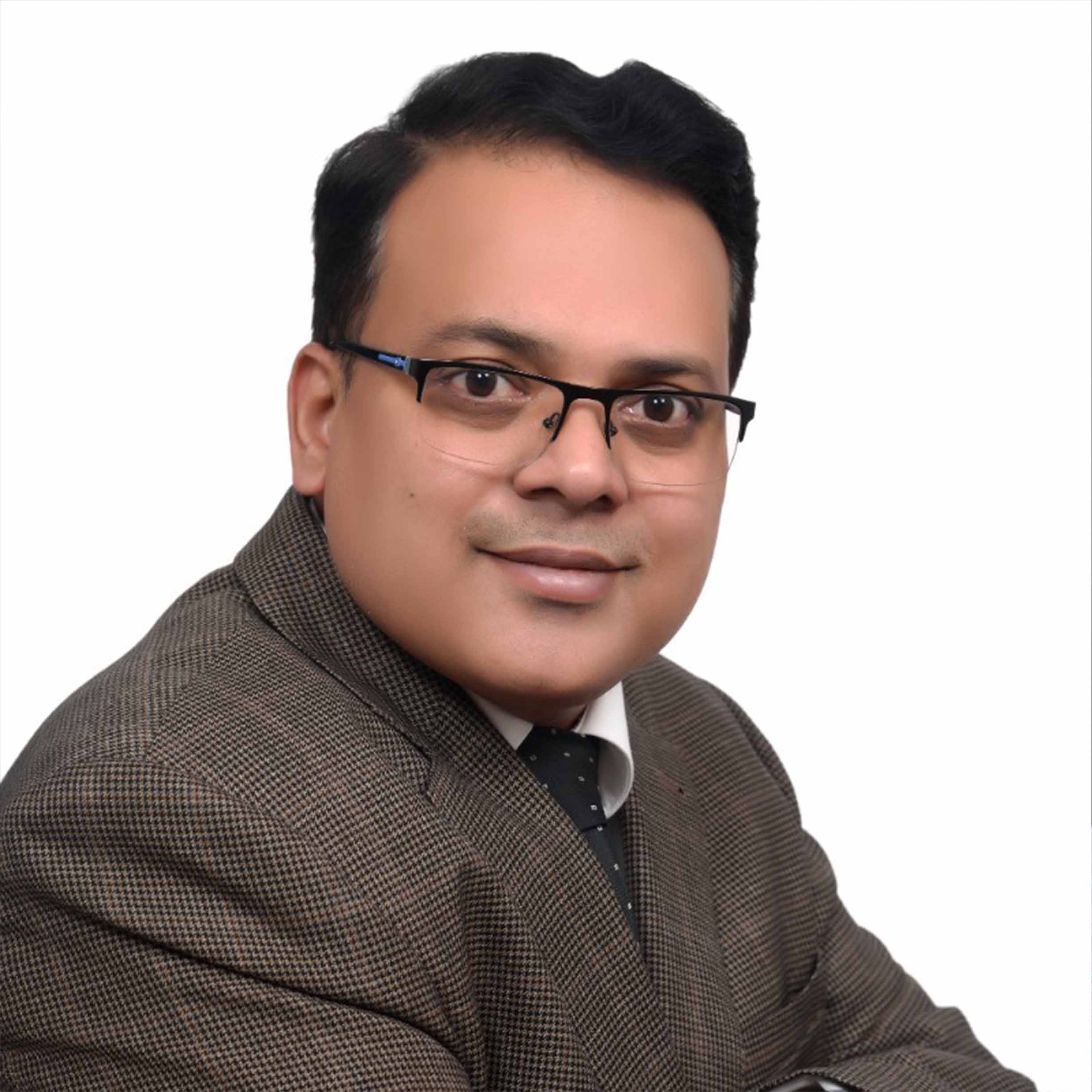 Raviprakash Shankaranarayana
Mentor Raviprakash Shankaranarayana Raviprakash Shankaranarayana- Founder & CEO at Adhithya Innovations, Lean Six Sigma Master Black Belt. Raviprakash is a Dynamic leader & Certified Lean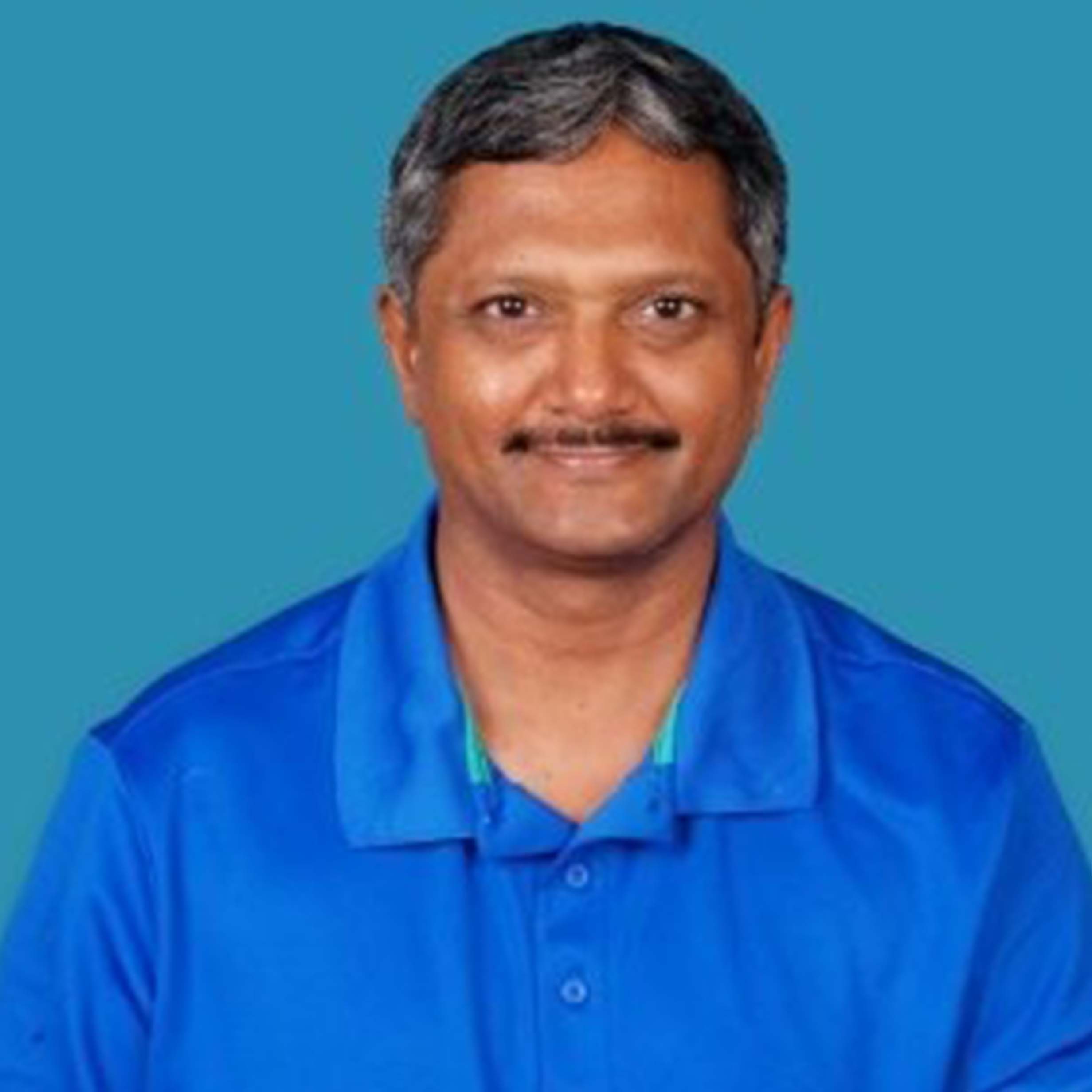 Srini Bhavani
Mentor Srini Bhavani Srini Bhavani–Founder & CEO, Simply-Logic Technologies & Focus You Strength Academy. Helping people for more than ten years now, from all walks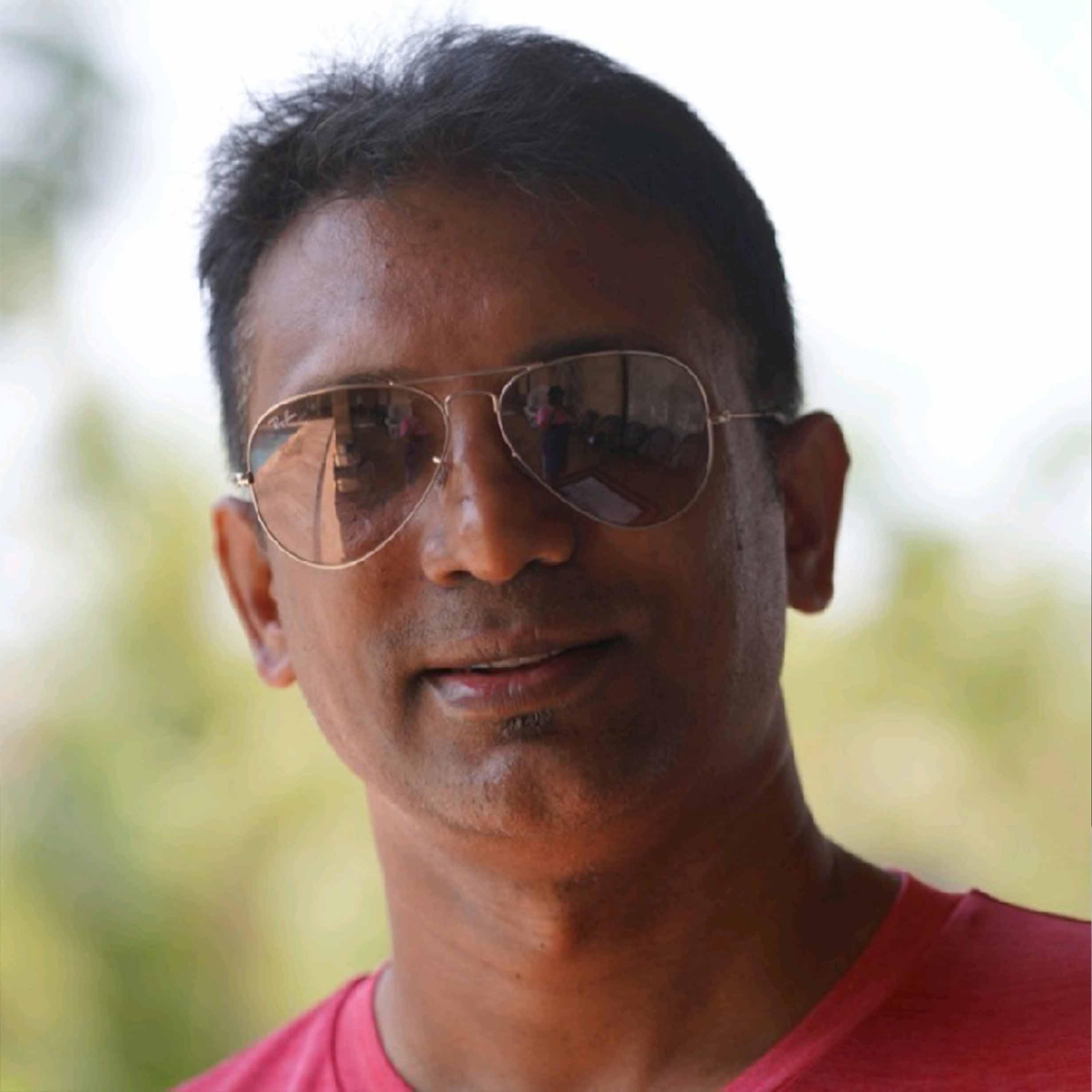 Tarun Kishore
Mentor Tarun Kishore Tarun Kishore-Helping startups and businesses to create their unique story in hyper competitive and cluttered markets Tarun is consumer marketing professional with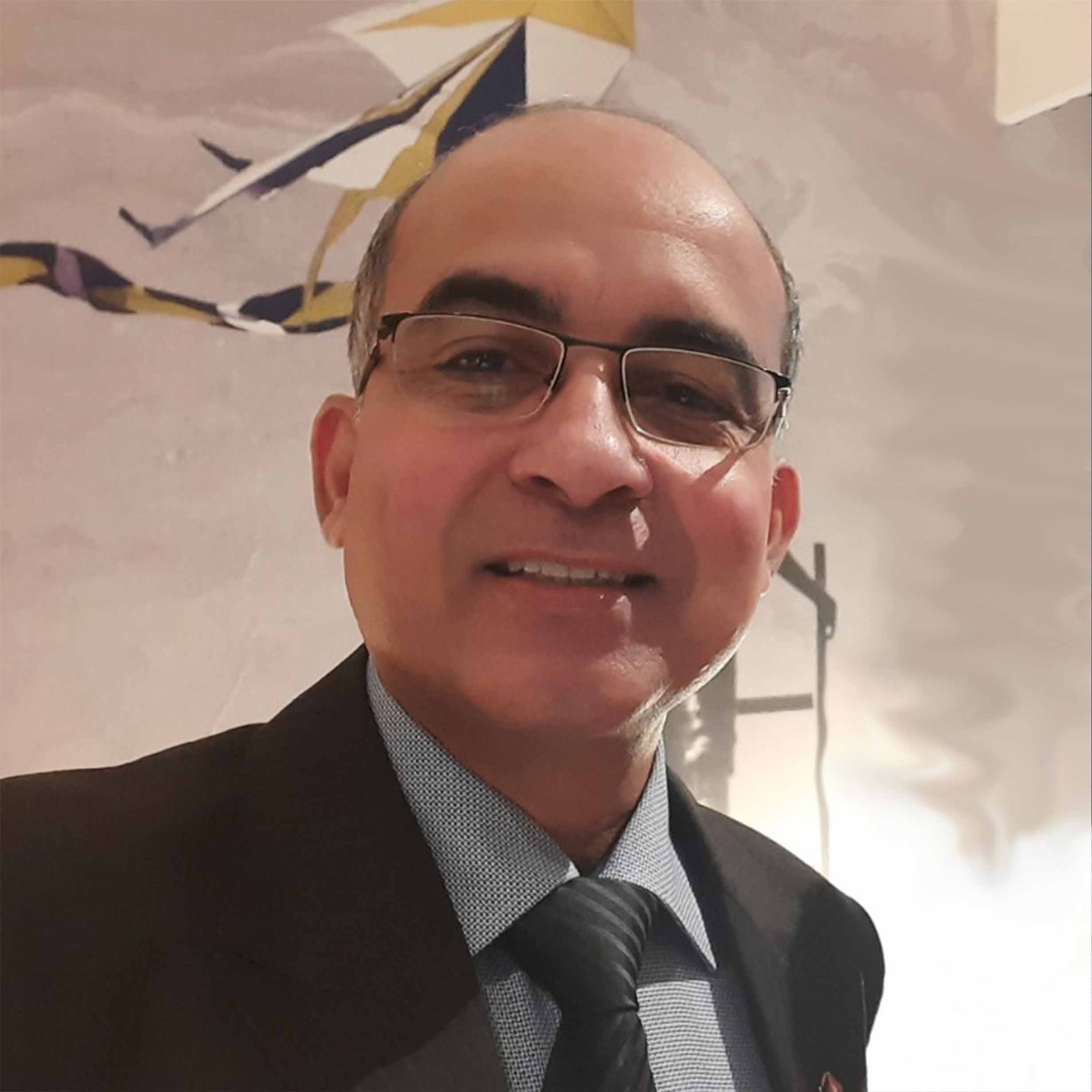 Rajeev Hundekar
Mentor Rajeev Hundekar Rajeev Hundekar-Entrepreneur , Business Coach , Gears & Powertrain Expert A rich and satisfying journey of over 30 yrs of Entrepreneurship and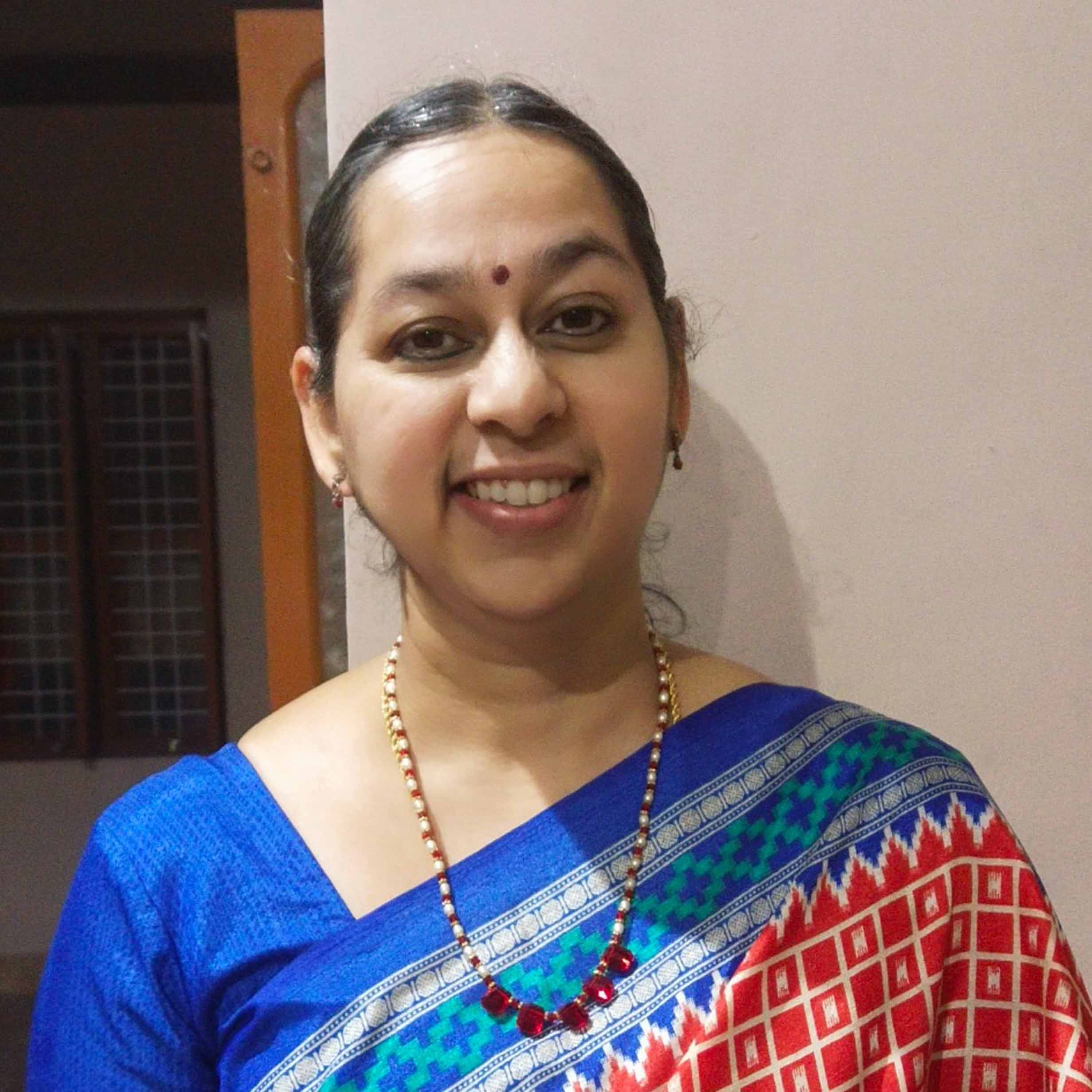 Neeraja Ganesh
Mentor Neeraja Ganesh Neeraja Ganesh-Consultant Neeraja is a consultant with "Aspire For Her", where she mentors women aspiring to grow in their careers. She also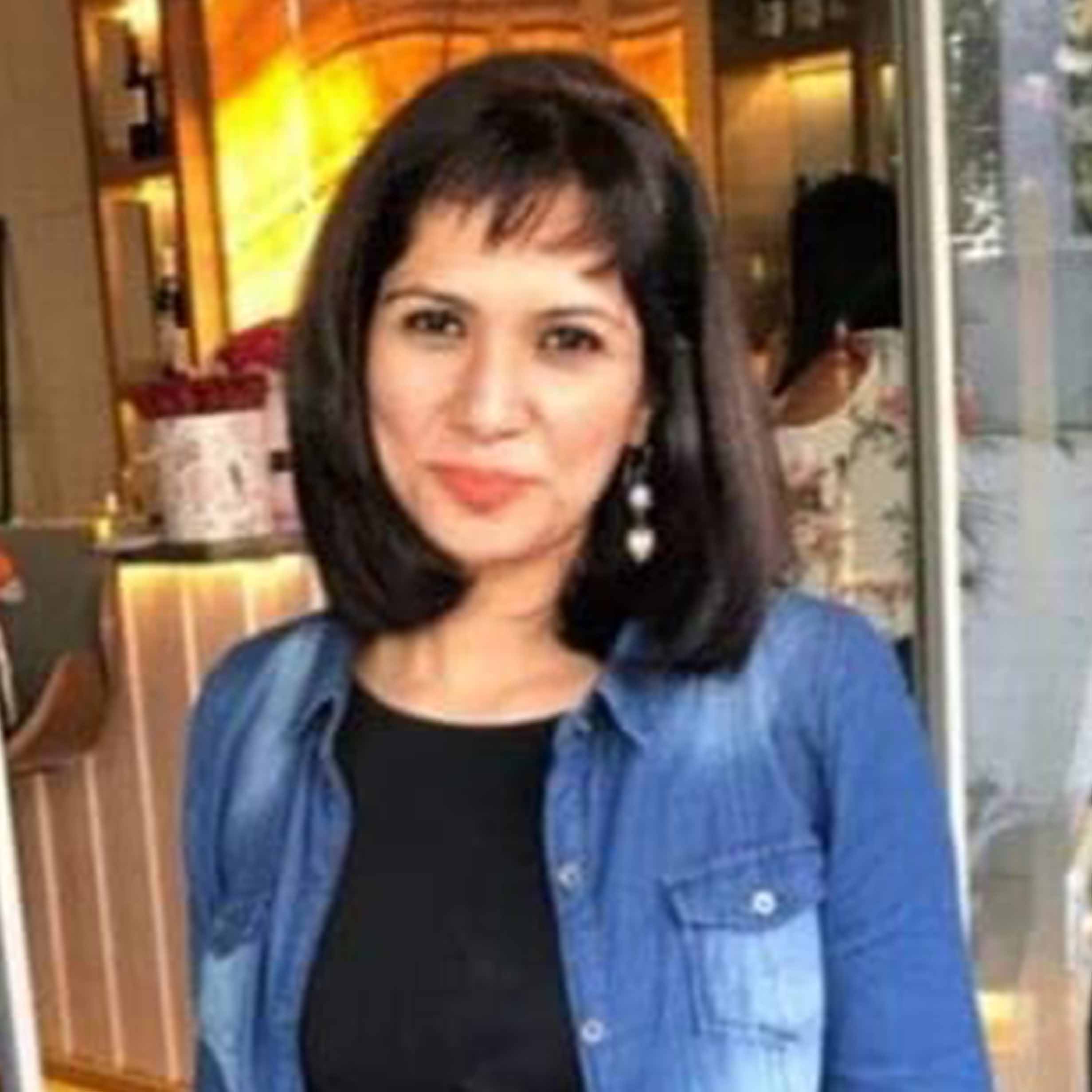 Avi Keswani
Mentor Avi Keswani Avi Keswani- Director and Co-Founder CREO Valley Group of School including LISAA School of Design Avi Keswani, under the umbrella of CREO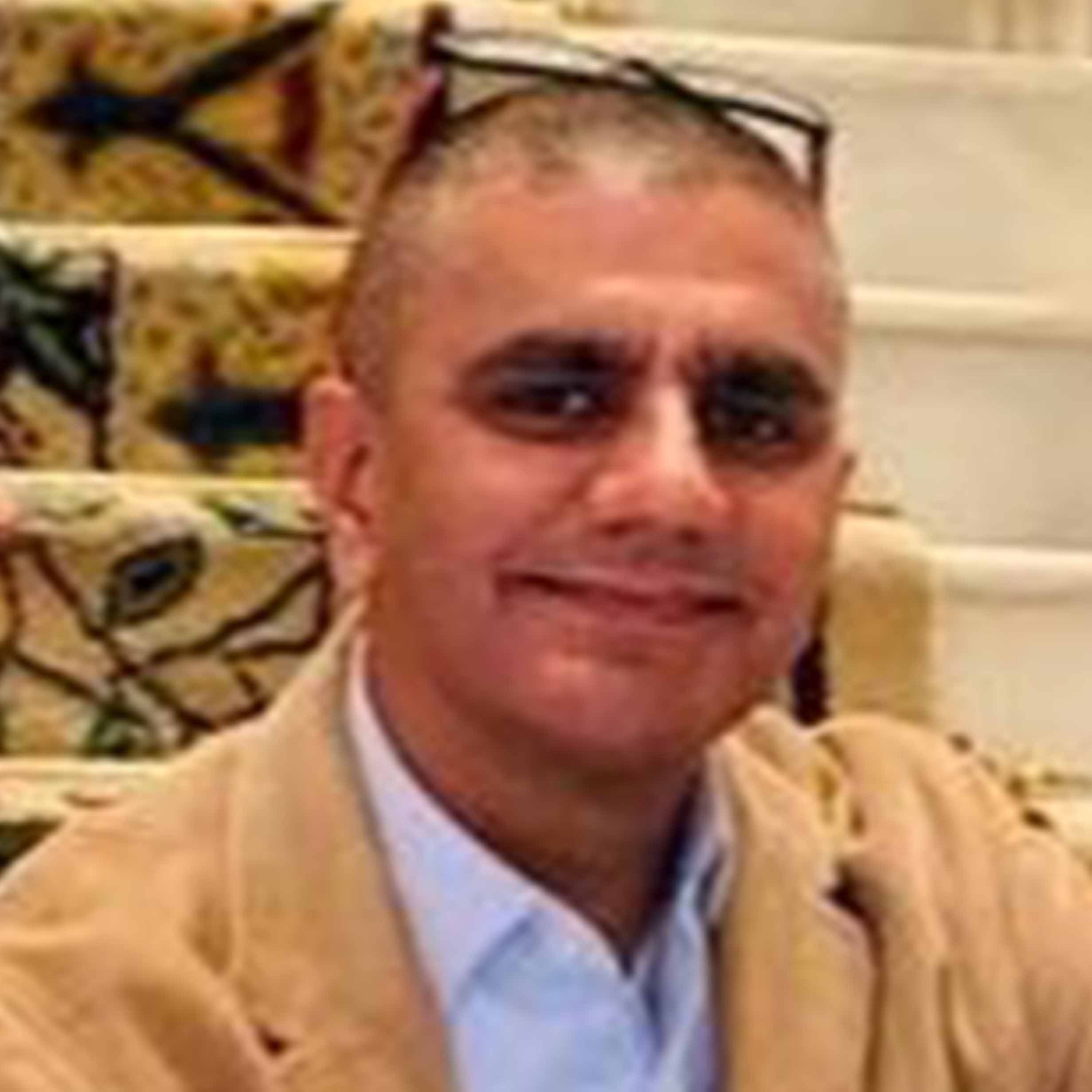 Navneet Kalia
Mentor Navneet Kalia Navneet Kalia- Inventor of alphaTUB Navneet is Founder, CEO & Inventor of alphaTUB, a social engagement platform & tool for early literacy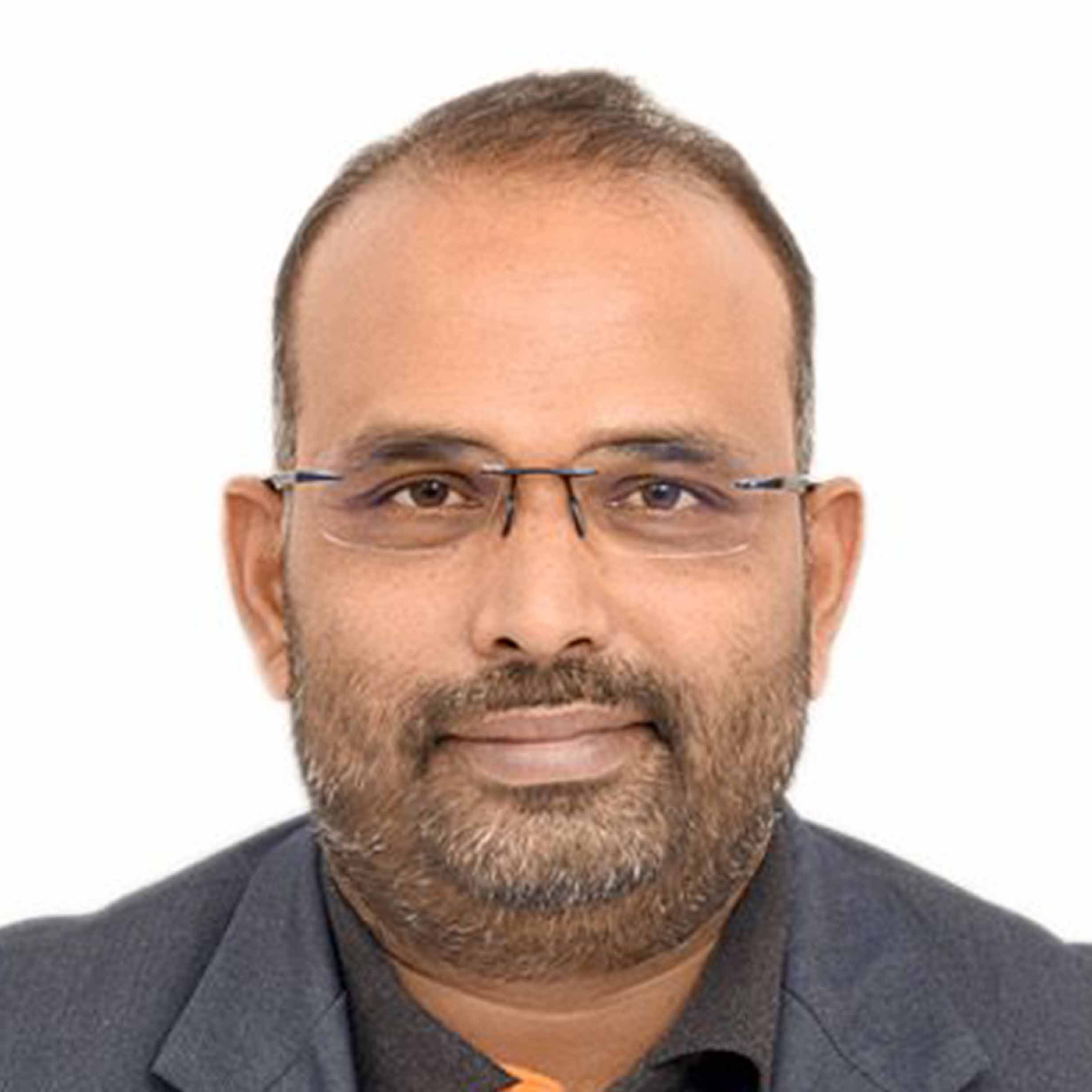 Madhusudhan Guni
Mentor Madhusudhan Guni Madhusudhan Guni A dynamic and result-oriented CTO and ITO Enterprise Deal Architect with over 18 years of sales and sales-support experience in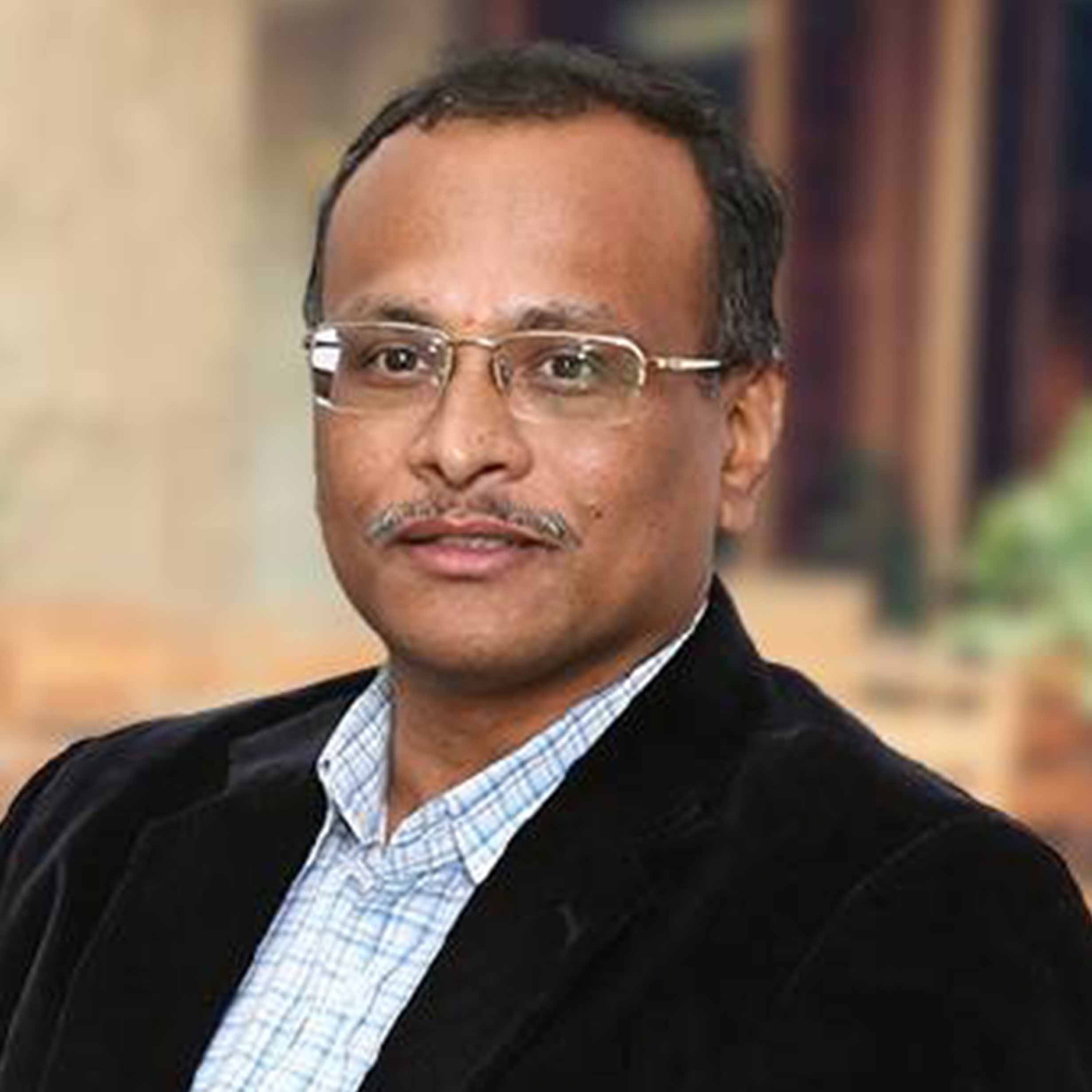 Nandakumar Katta
Mentor Nandakumar Katta Nandakumar-Founder, CTO -Gnarus Solutions Nandakumar has over 26+ years of IT work-ex and a few years of work-ex in Electronics manufacturing. Gnarus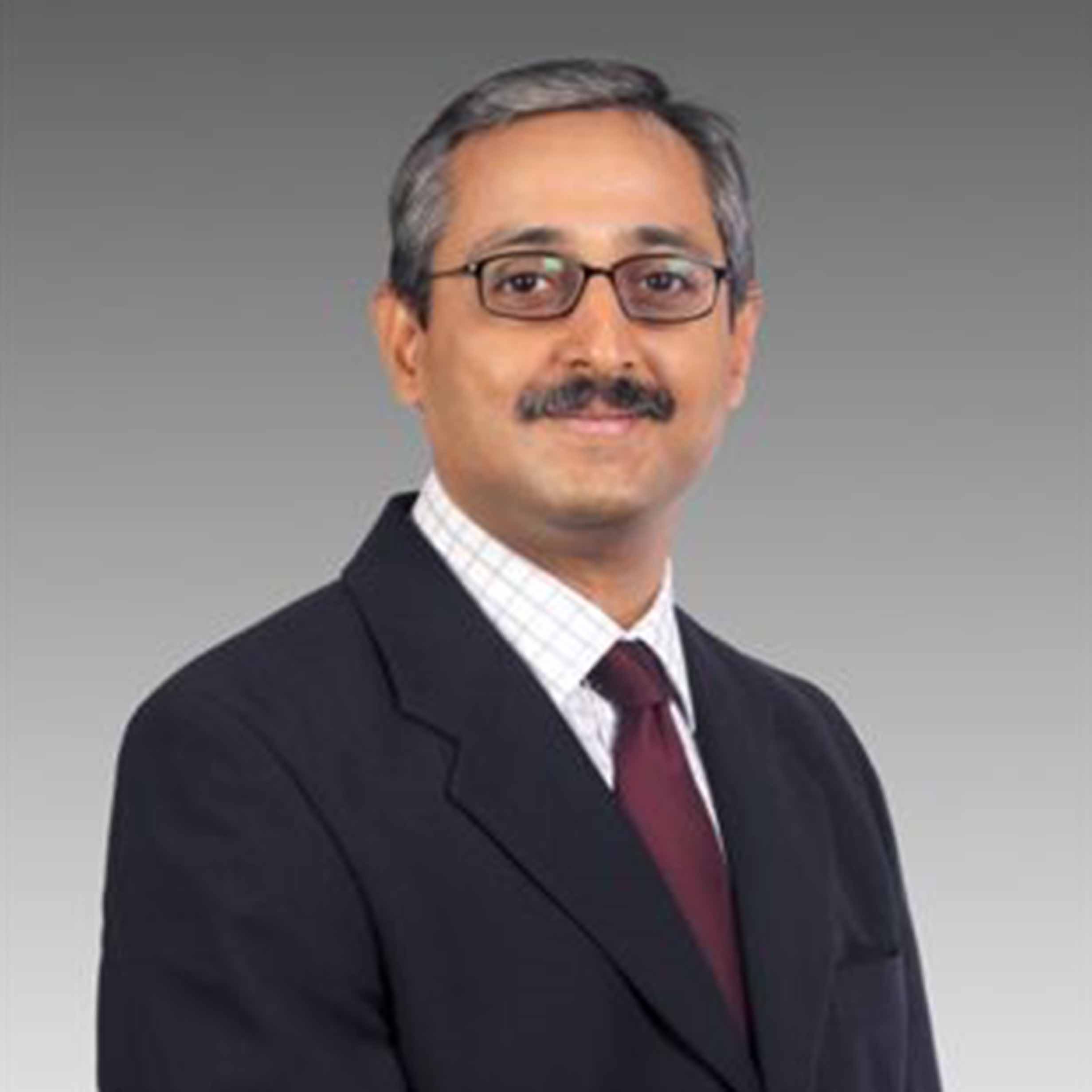 Praveen Gogia
Mentor Praveen Gogia Praveen Gogia-Executive Director, India COO – Global Wholesale IT Group Transformation Office and Digital Company Praveen has a professional career experience of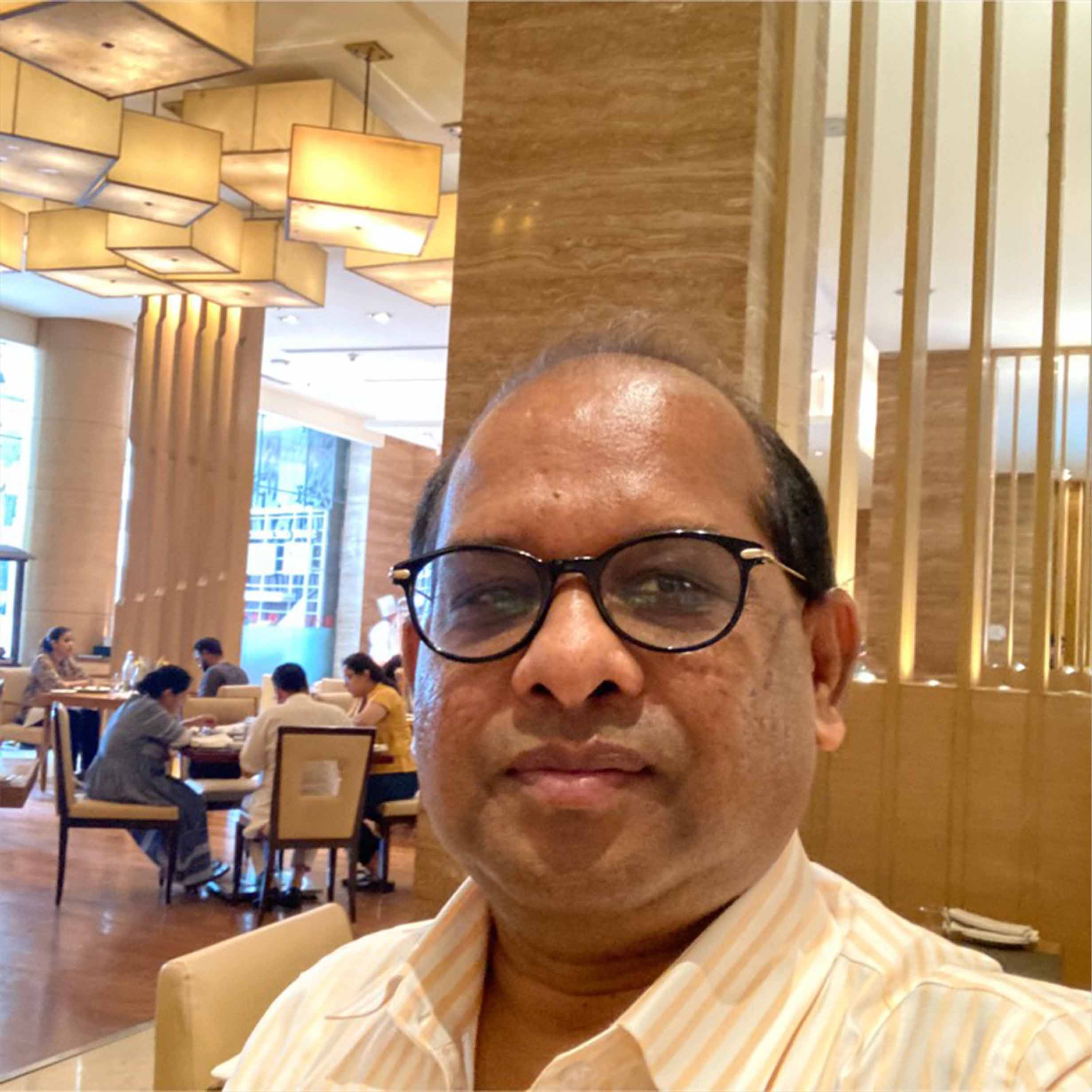 Kedar nath Choudhury
Mentor Kedar nath Choudhury Kedar nath Choudhury-Group CFO at Stellapps Technologies Kedar has been the financial and operational architect of success at high growth Start-up,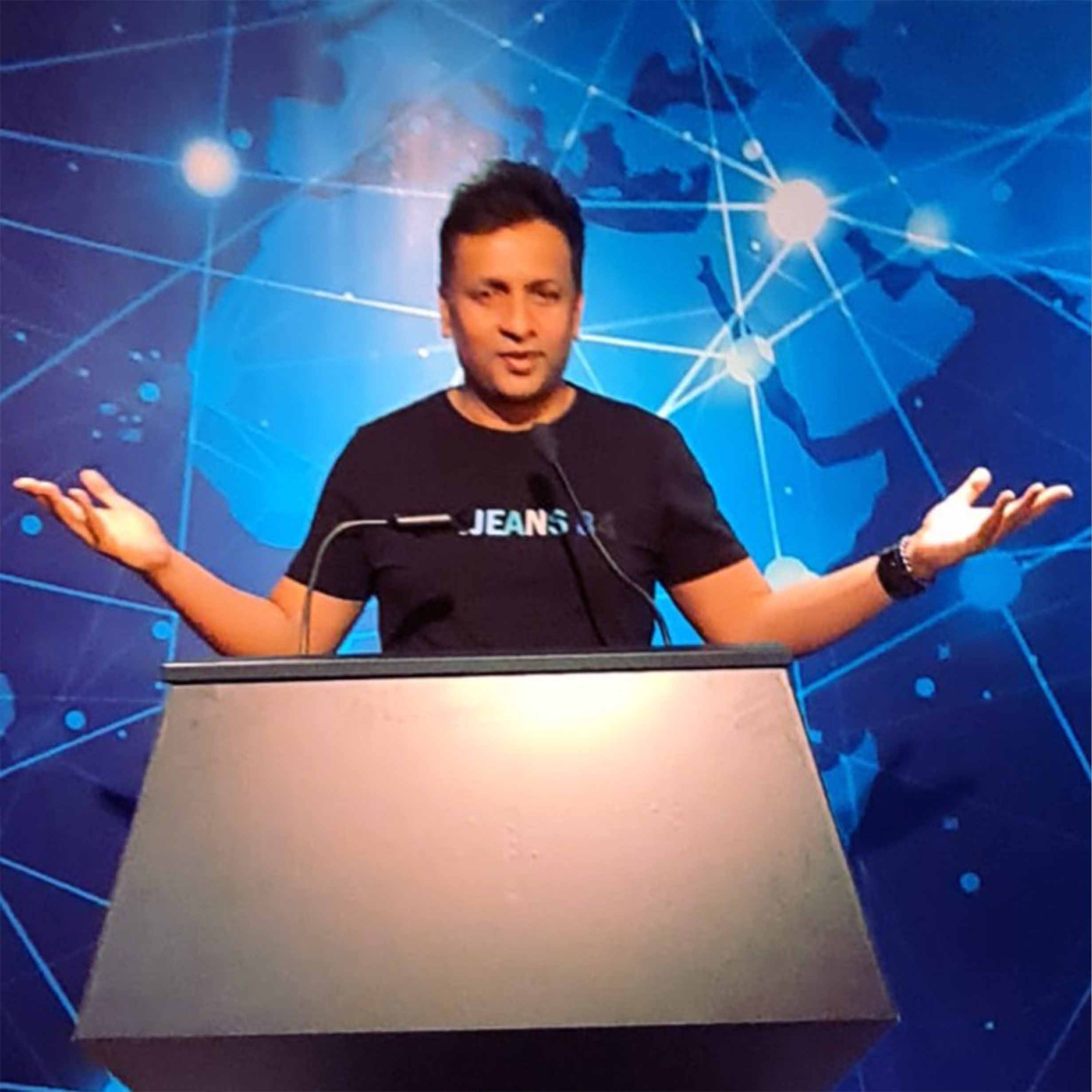 Javed Akkhtar
Mentor Javed Akkhtar Javed Akkhtar-CEO- RewardPort, Founder-Travel Port Holidays / tripXOXO Javed is a Strategic Marketing Specialist with a strong background in lifestyle services .Innovative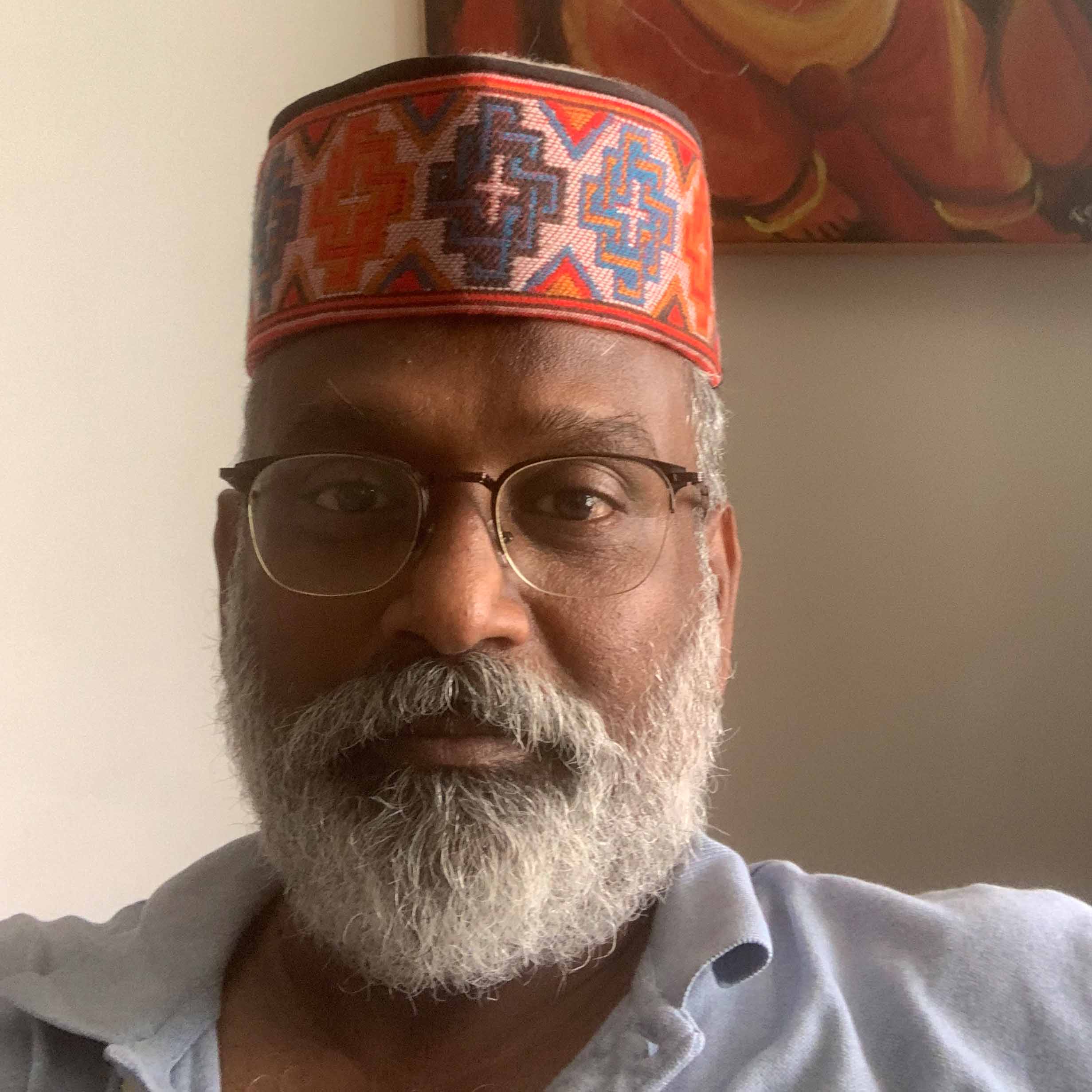 Raj Narayan
Mentor Raj Narayan Raj Narayan A media and entertainment industry veteran who turned digital native when the world shifted two decades ago from the real to the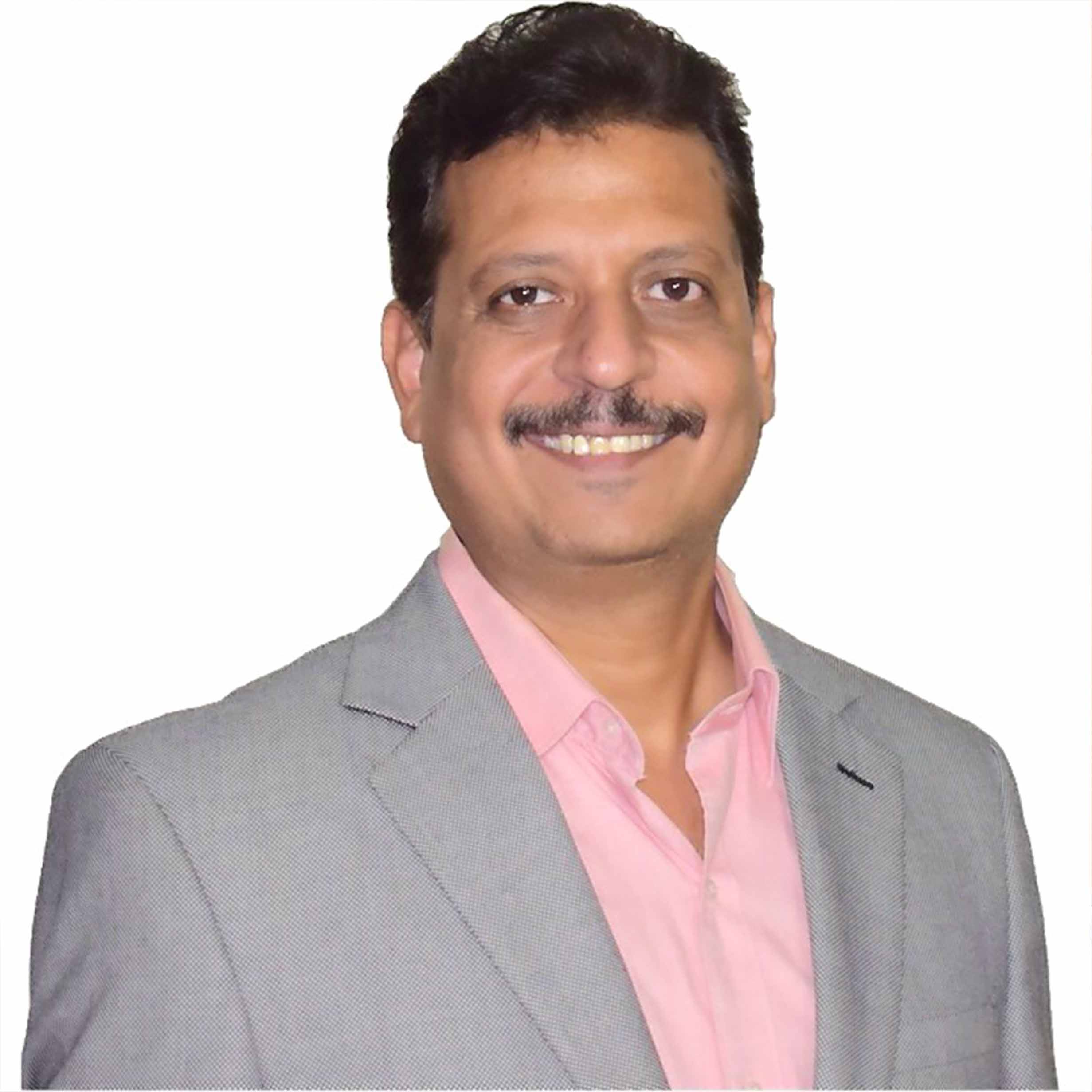 Rajesh Dubey
Mentor Rajesh Dubey Rajesh Dubey-Founder/Director -Upside Cloud Technologies – IT Product & Services Company Rajesh Having 25+ years of association with IT, computer software &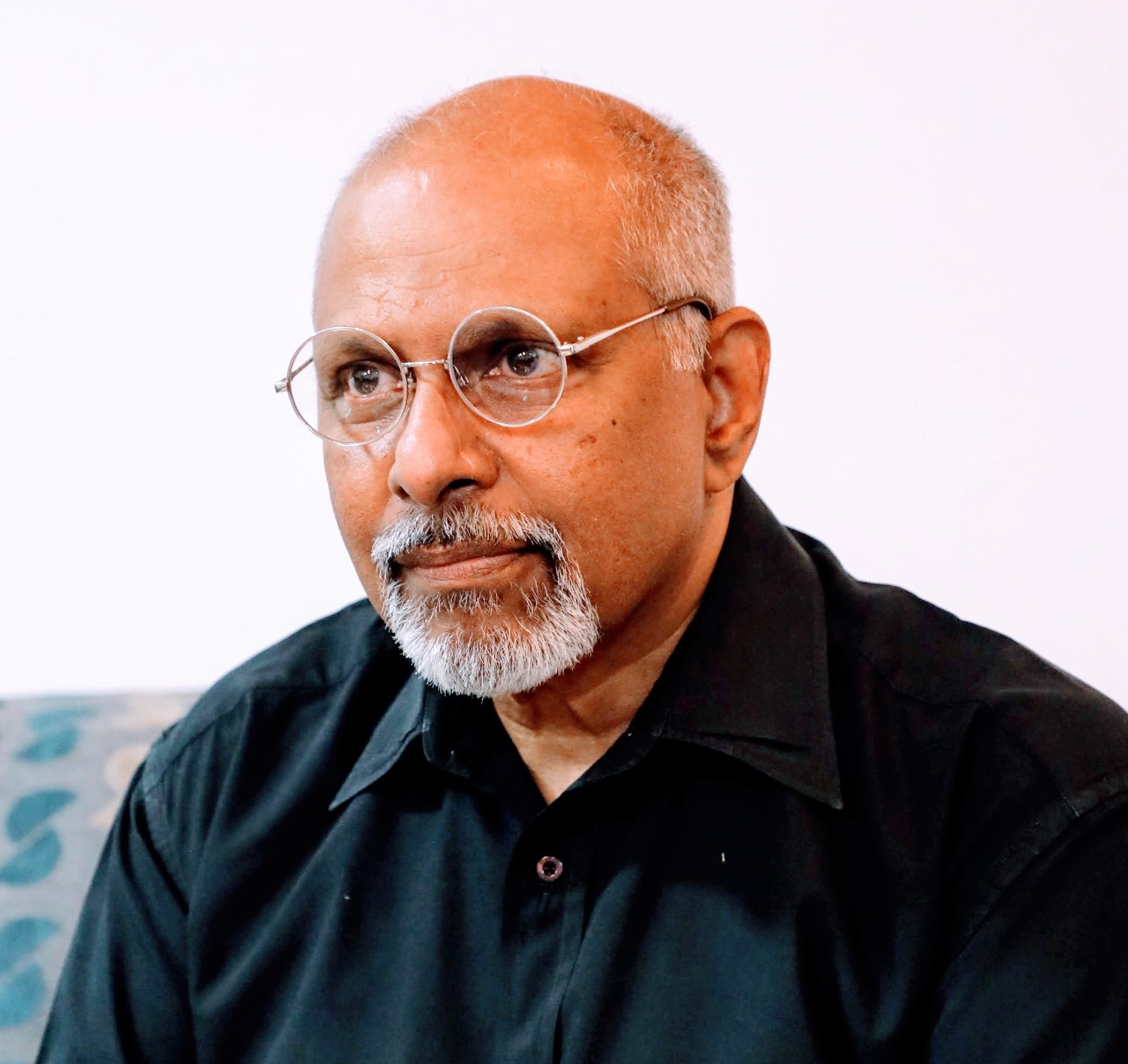 Nellooli P Rajasekharan
Mentor Nellooli P Rajasekharan Nellooli P Rajasekharan, CEO – Guru Management Consultants Rajasekharan with 45 years of international director-level experience with fifteen years in financial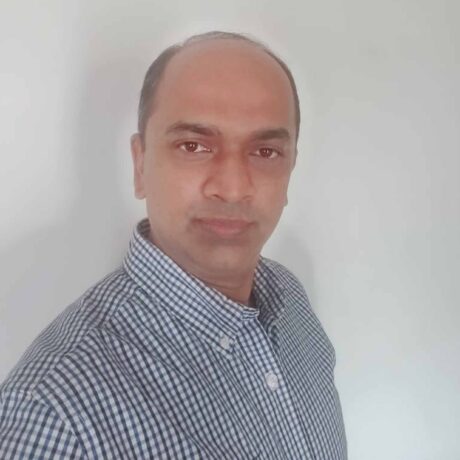 Ninan Eapen Chundamannil
Mentor Ninan Eapen Chundamannil Ninan Eapen Chundamannil-Venture Capital Startup Advisor/Consultant Entrepreneur & investor exploring opportunities with ventures around technology. In a corporate career & experience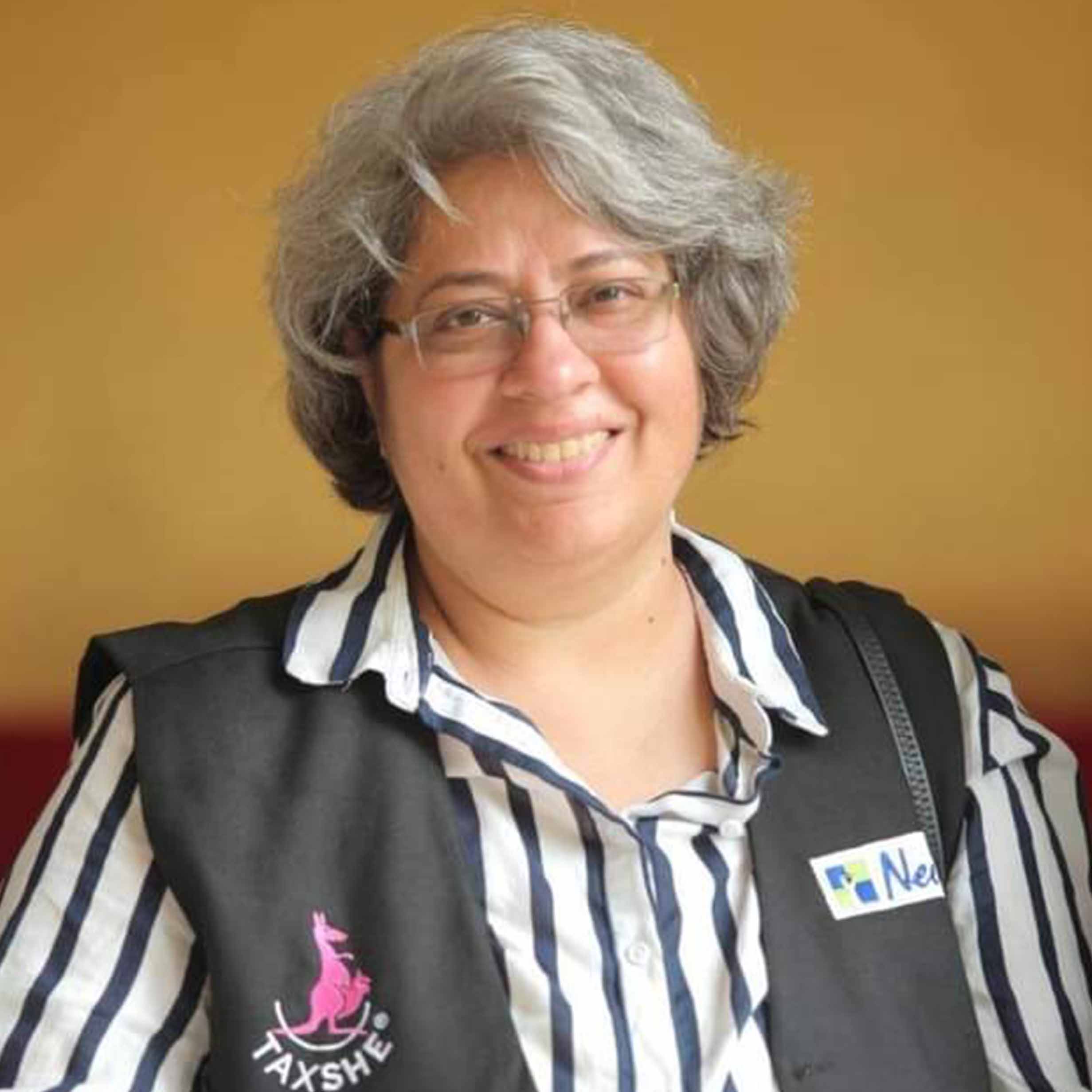 Vandana Suri
Mentor Vandana Suri Vandana Suri-Founder- Taxshe Vandana Suri IS an ex-investment banker turned cabbie. Founder of Taxshe, focusing on safe mobility solutions for women and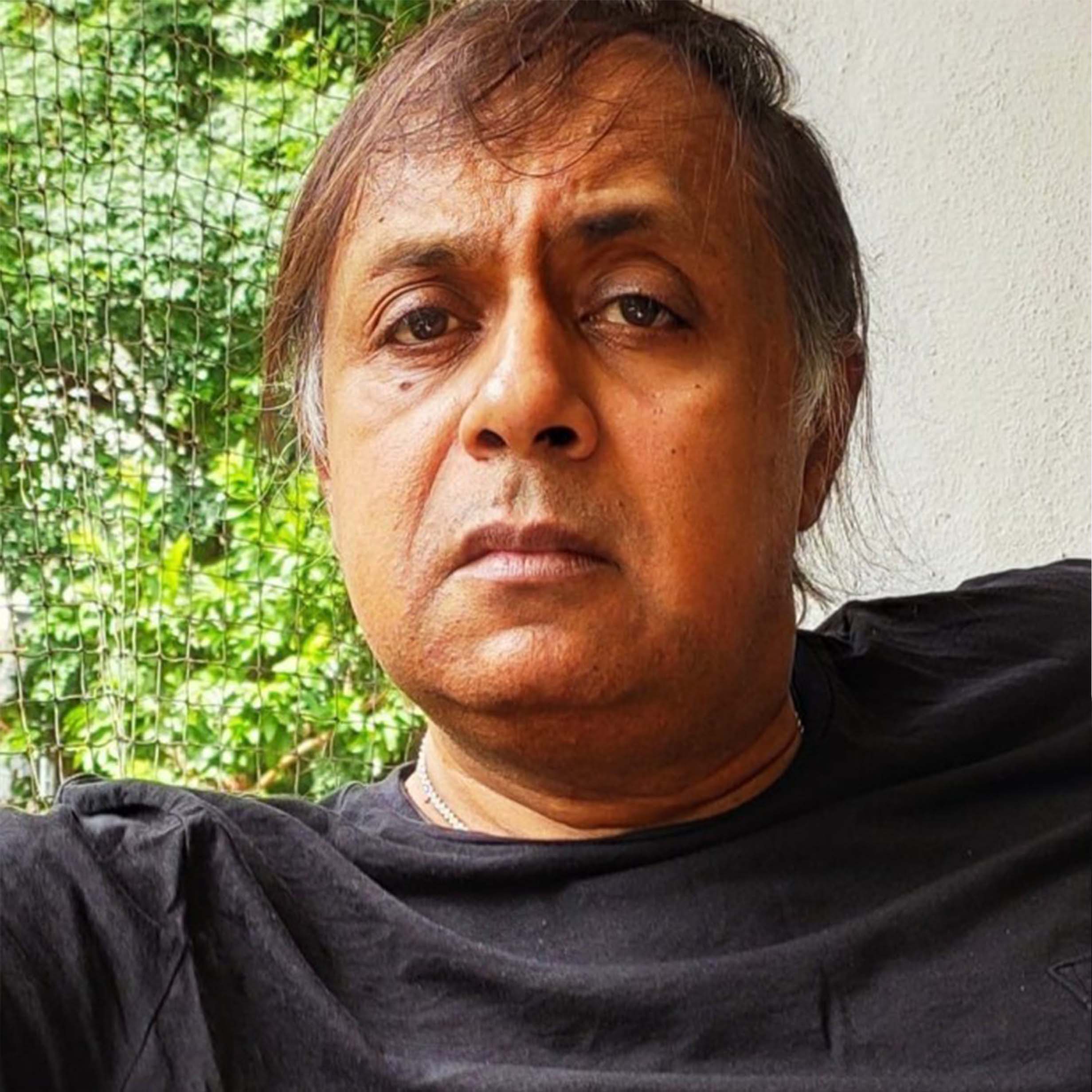 Kaushik Banerjee
Mentor Kaushik Banerjee Kaushik Banerjee- Ex Silicon Valley, Ex Wall Street, Innovator. Kaushik has wide experience spanning across the globe from Silicon Valley to Wall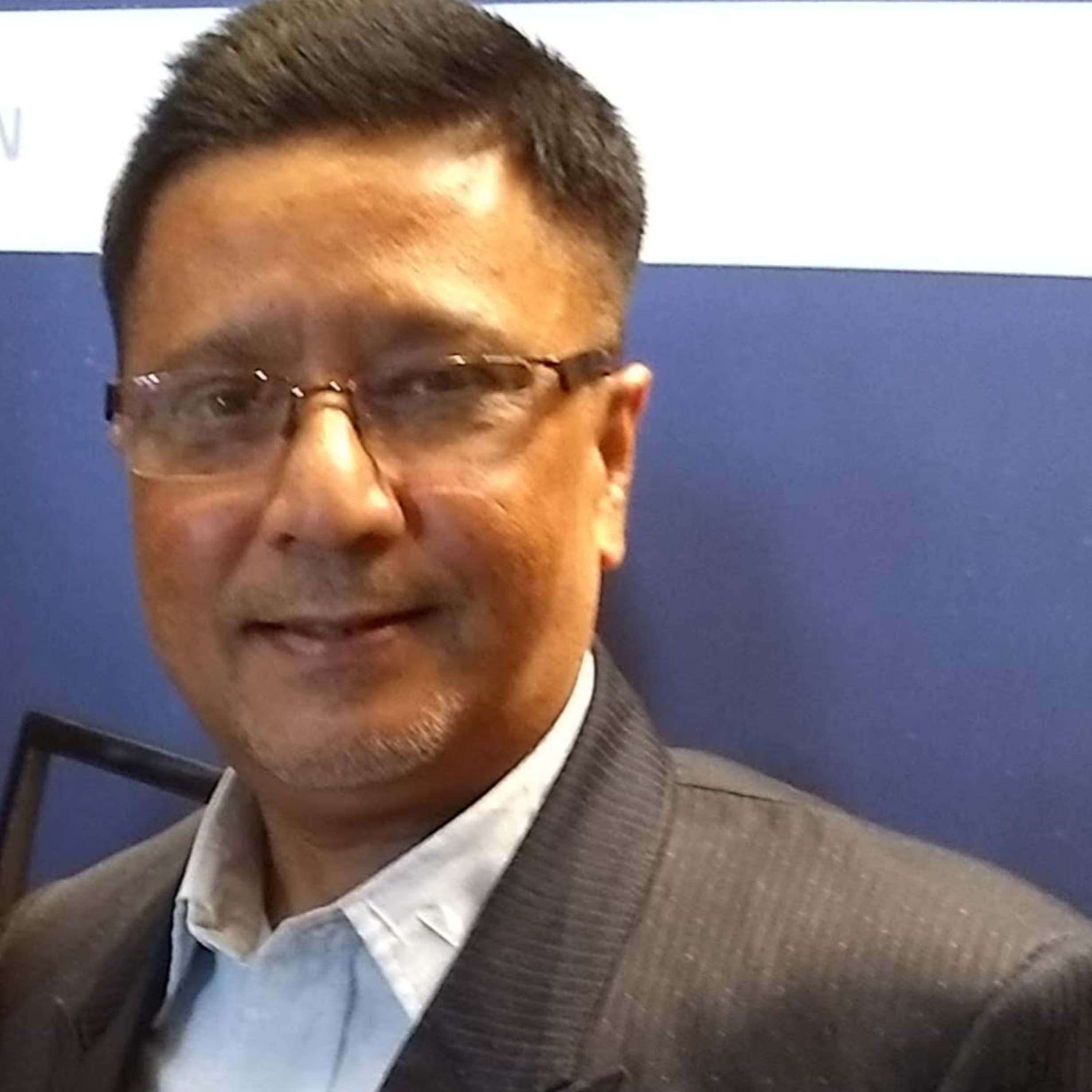 Pranab K. Pani
Mentor Pranab K. Pani Domain agnostic Startup Mentor, Corporate Business Advisor 25 years in the corporate senior management roles BD, Marketing, Corporate Strategy, M&A,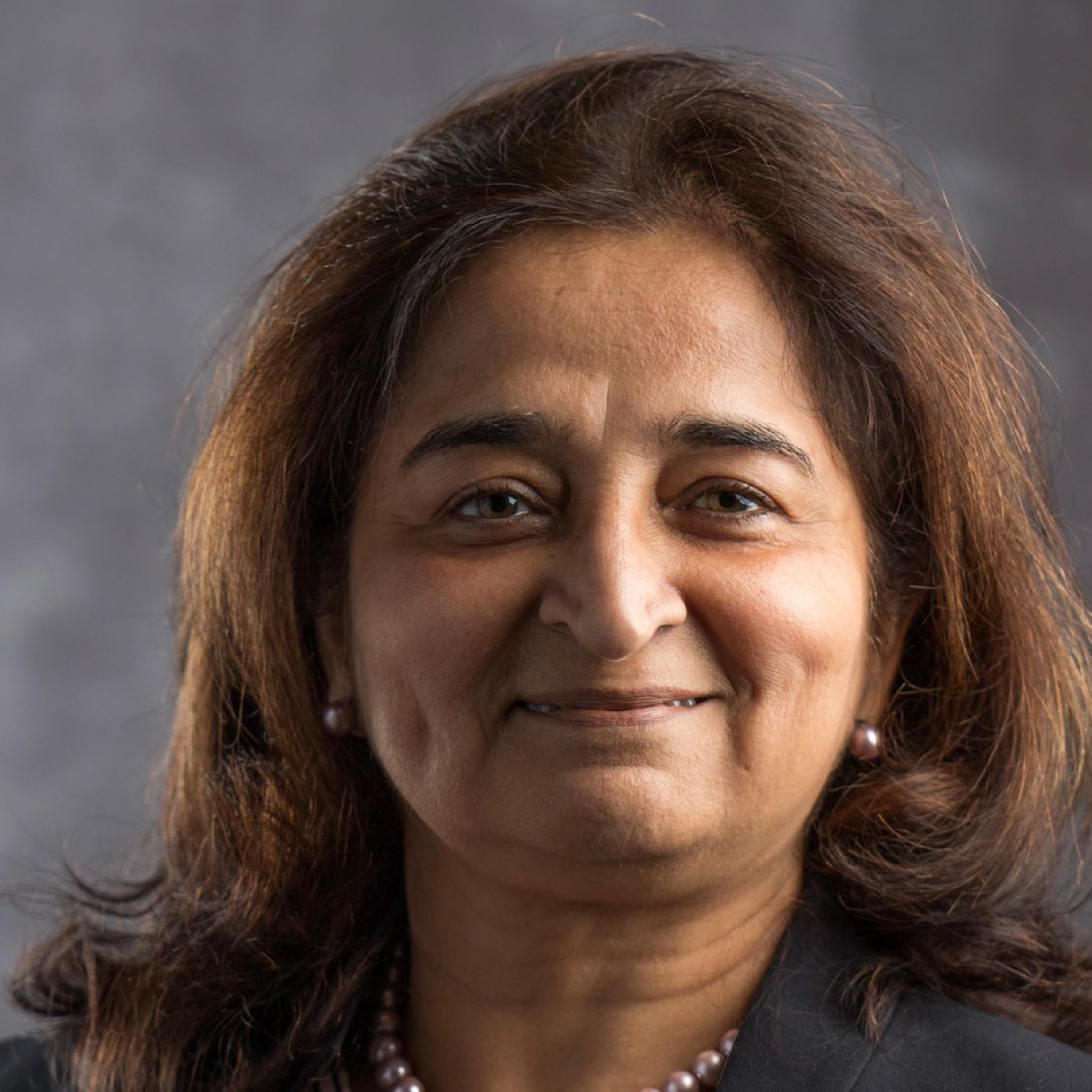 Prerna Tandon
Mentor Prerna Tandon Prerna Tandon-Senior Vice President – State Street Corporation over 20 years of experience in the corporate sector in India with organizations such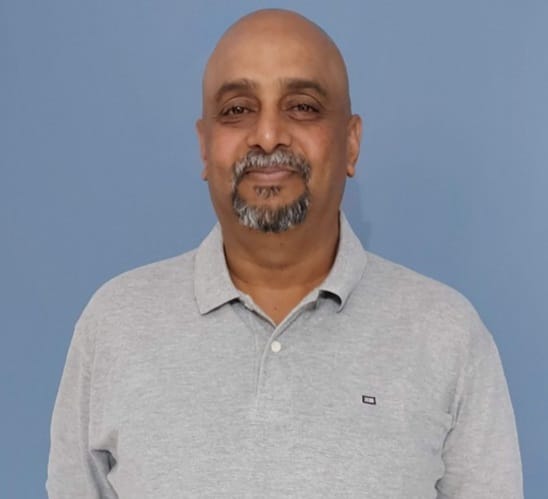 Karthik Mallipatna
Mentor Karthik Mallipatna Karthik Mallipatna-Consultant Accomplished Executive with Domestic and International experience of over 25 years in driving business strategy, establishing systems and operational efficiencies,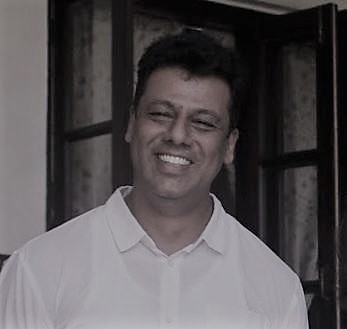 Siddhartha P
Mentor Siddhartha P Siddhartha P-Researcher at Business School Siddhartha is a sales professional with over 2 decades of experience, few of years in a Unicorn,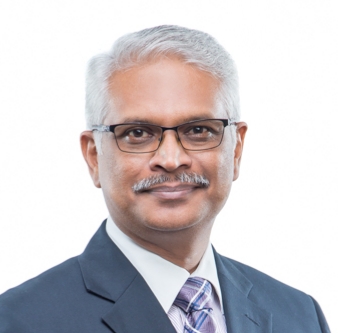 Venkat Shyam BV
Mentor Venkat Shyam BV Venkat Shyam BV-C.E.O – Signet Enterprises Venkat is a Fourth Generation Automobile Engineer – all by Passion, Education, Training & Profession,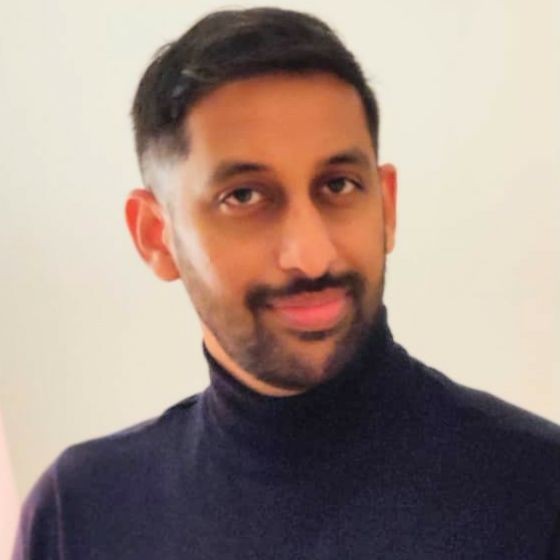 Aakarsh Naidu
Mentor Aakarsh Naidu Aakarsh Naidu- Entrepreneur, Start-up Enabler, Metaverse, Web3 Founder of the UK based venture Startupreneur which was successfully acquired. He now leads one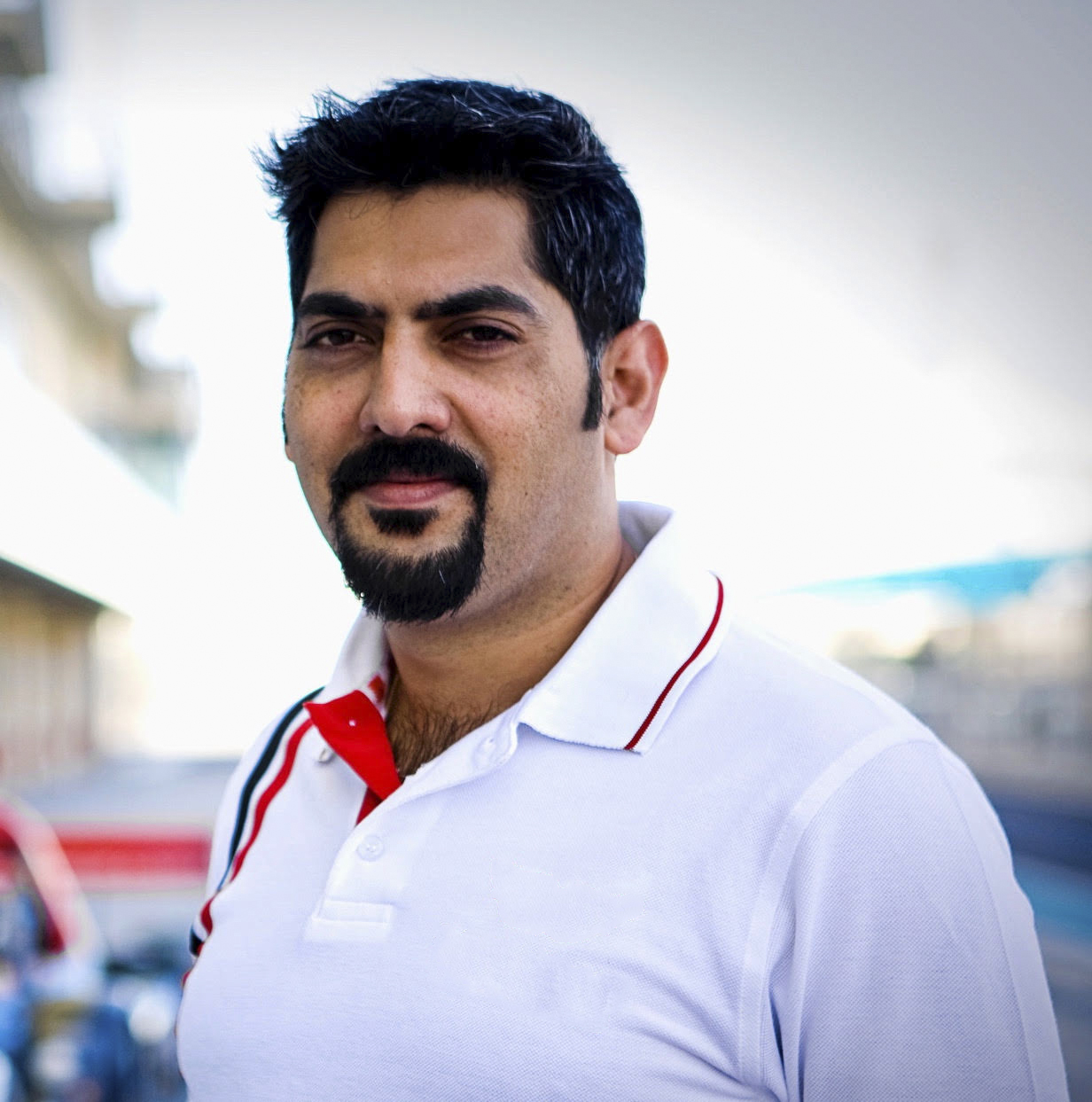 Darshan M
Mentor Darshan M Darshan M- Serial Entrepreneur, Mentor, Innovation Consultant, Futurist & Author With over 22 years' experience in Indian Sub-continent he comes with key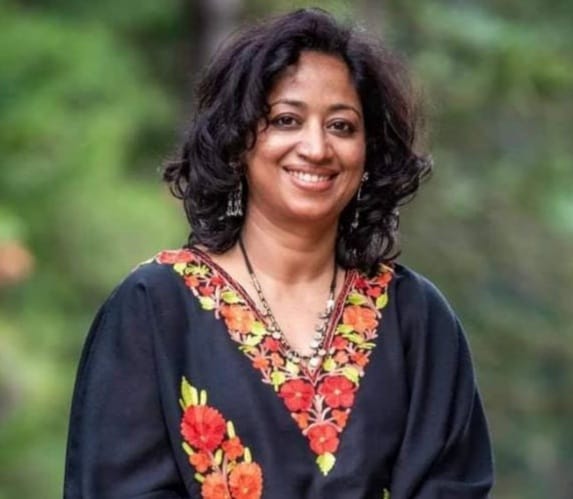 Dhanya Sugathan
Mentor Dhanya Sugathan Dhanya Sugathan- CEO at Artizenery, Director at Navigator Sourcing Services India. A Fashion Designer from NIFT; she started her career in 1998
Sunny Badalera
Mentor Sunny Badalera Sunny Badalera – Technology Consultant Sunny is a Technology Consultant since 1997 with experience in roles ranging from Customer Service Engineer, Business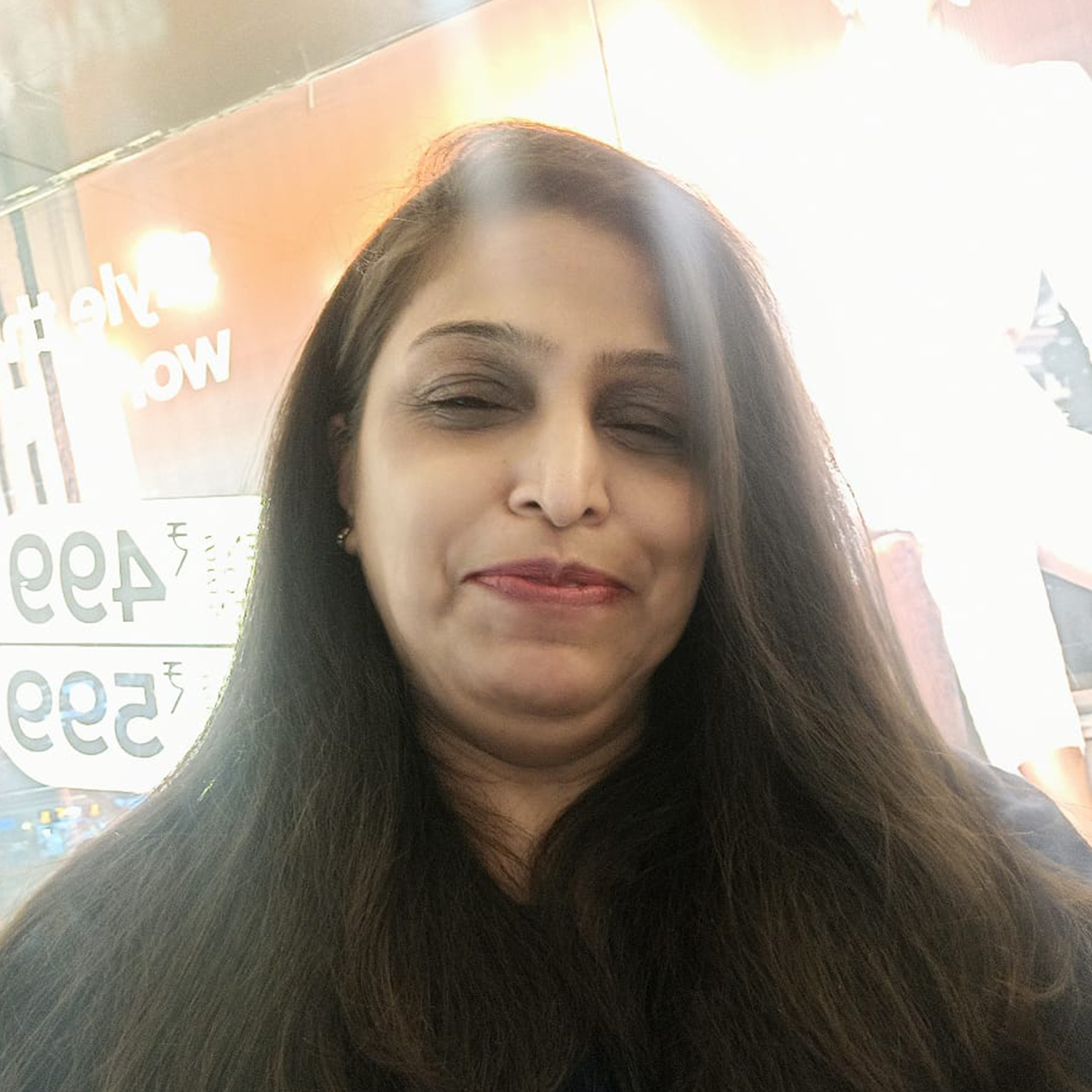 Geeta Gupta
Mentor Geeta Gupta Geeta Gupta Geeta is a highly effective CFO with 20+ years of experience, skilled in leadership and finance with standout experience across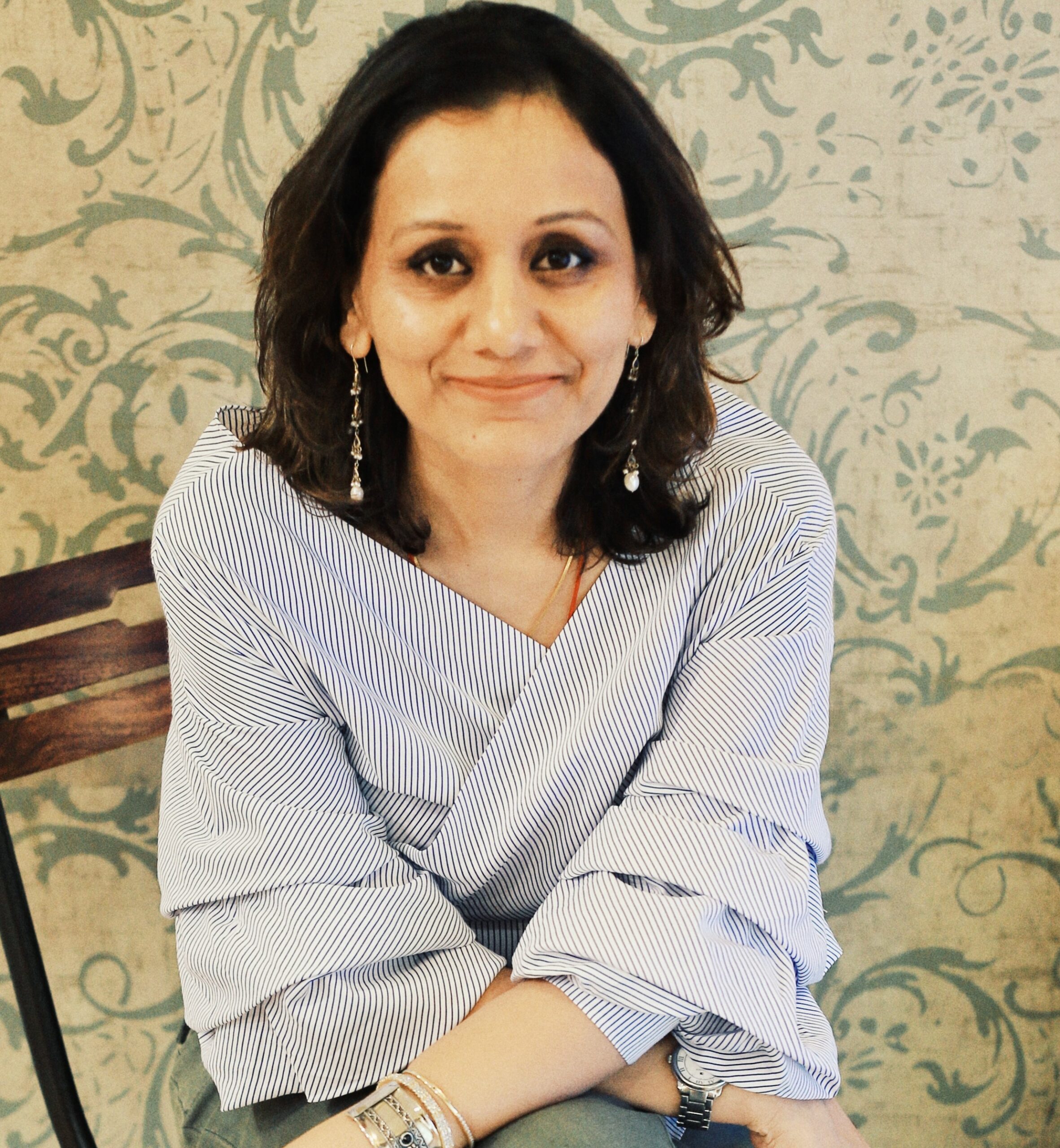 Anali Sharma
Mentor Anali Sharma Anjali Sharma- Founder, chhotabaccha , CALICO TRIBE ,FRENCHCURVE Anjali is an entrepreneur and has a three decade demonstrated work history in garment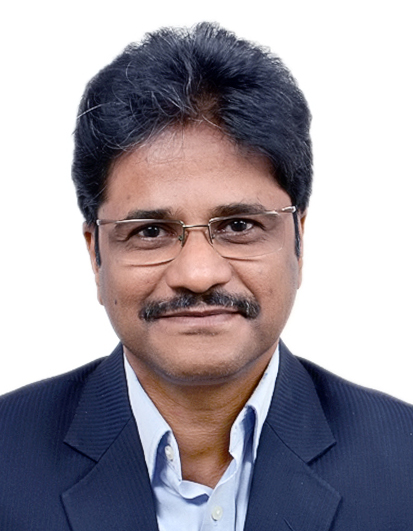 Devaraj Srinivasan
Mentor Devaraj Srinivasan Devaraj Srinivasan-Founder Director, Linkeddots Devaraj Srinivasan (Dev) is the Director & Co Founder of Linkeddots. He has 32 years of experience in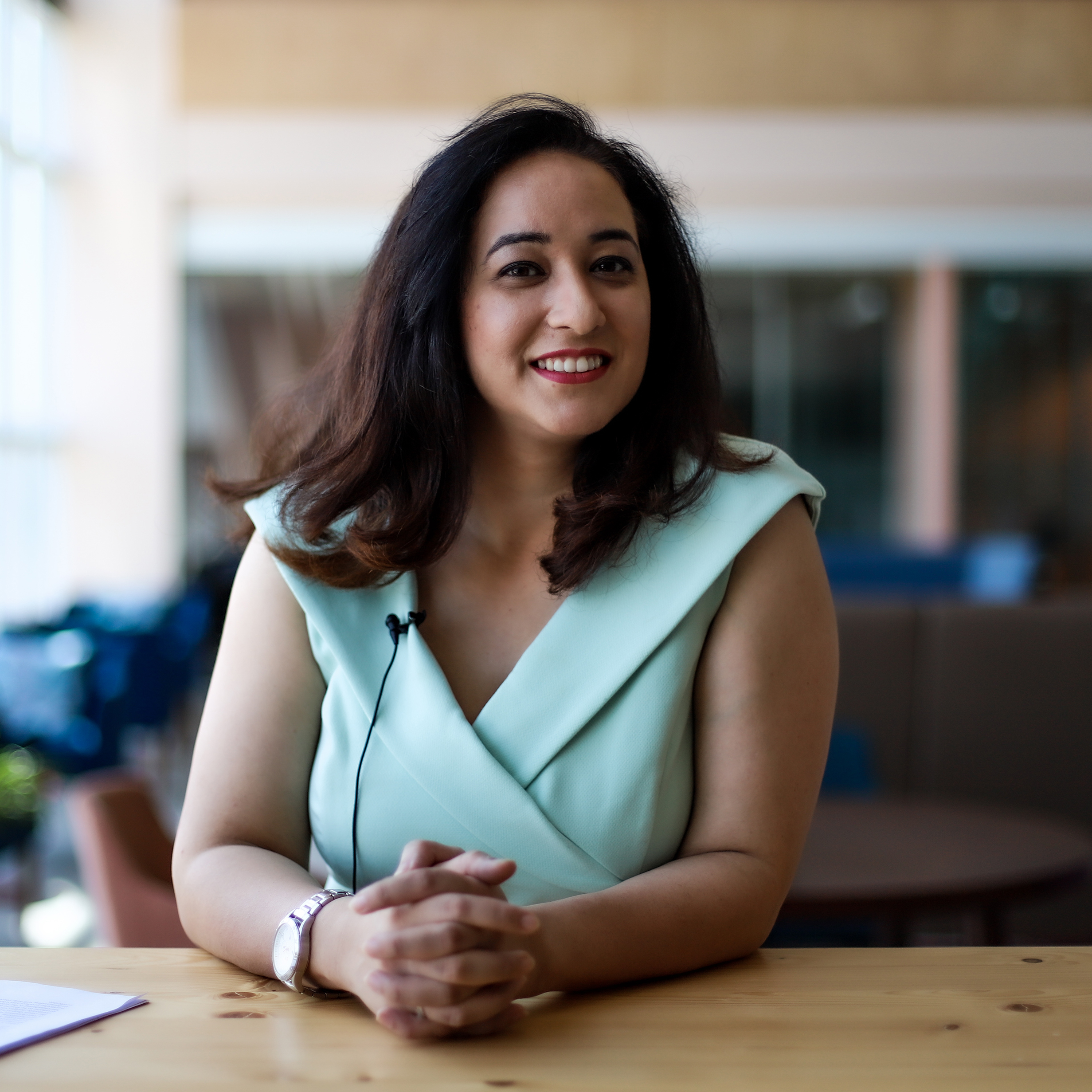 Iti Rawat
Mentor Iti Rawat Iti Rawat- Keynote Speaker, E learning Evangelist, Women entrepreneur, Trainer. Iti is an entrepreneur, motivational speaker, learning evangelist and a firm advocate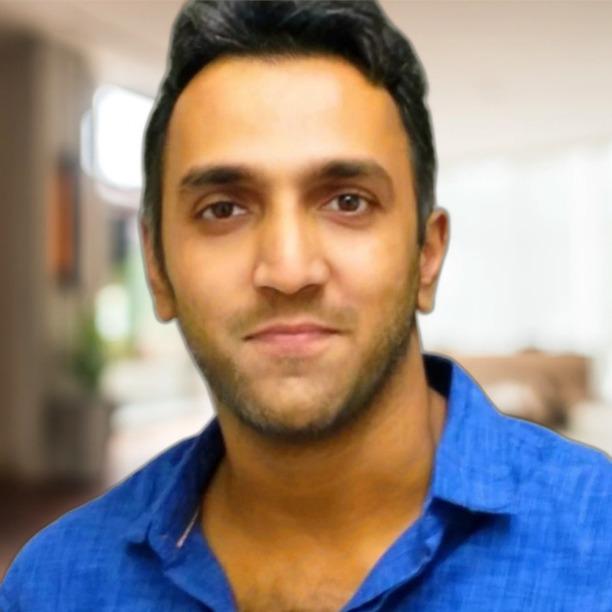 Krishna Kumar
Mentor Krishna Kumar Krishna Kumar-A super-generalist who is a sought after educator by entrepreneurs, startup ecosystems, universities and corporations. Krishna Kumar is the Co-founder and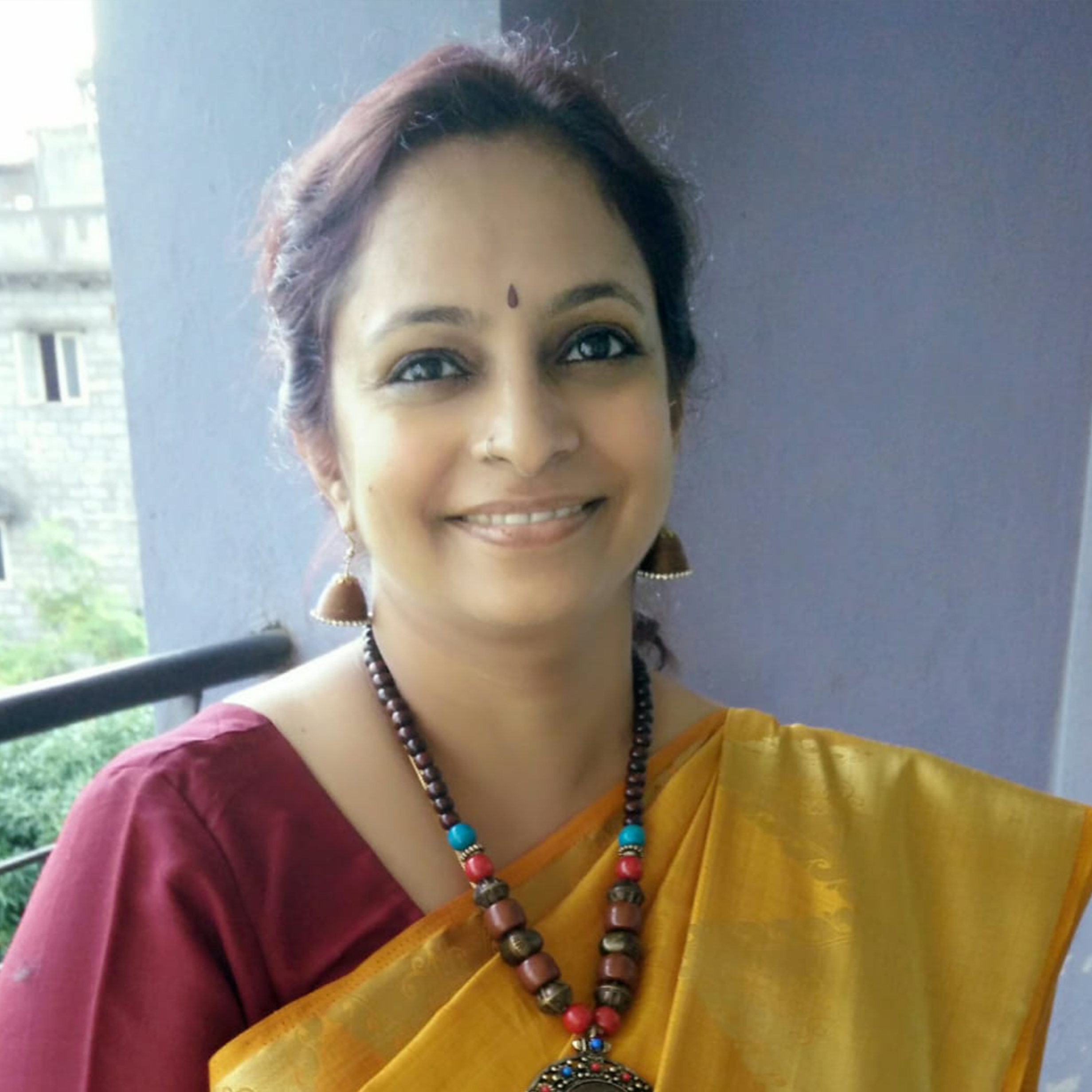 Mukta Sharma
Mentor Mukta Sharma Mukta Sharma-Entrepreneur Enabler, Project Management, Mentor & Coach – Start-up Ecosystem 25 years + of expertise across different Functions & Verticals with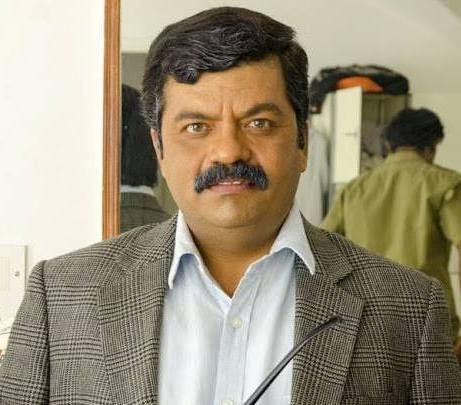 Pruthvi Banwasi
Mentor Pruthvi Banwasi Pruthvi Banwasi- He started his career from the YMCA, training children in a host of activities including sports. He then transitioned into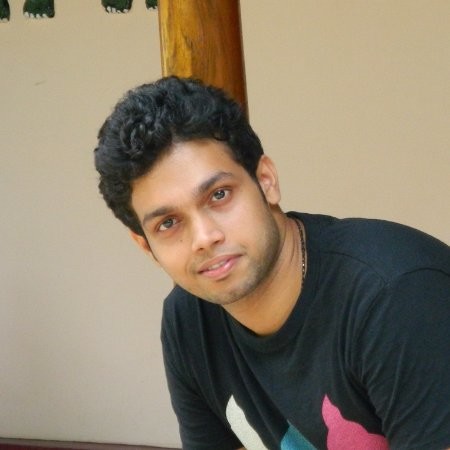 Vijay N
Mentor Vijay N Vijay N-Co-Founder at Internet Mango Solutions An entrepreneur, Loves to engage with startups. Ardent open source lover and interested in building solutions,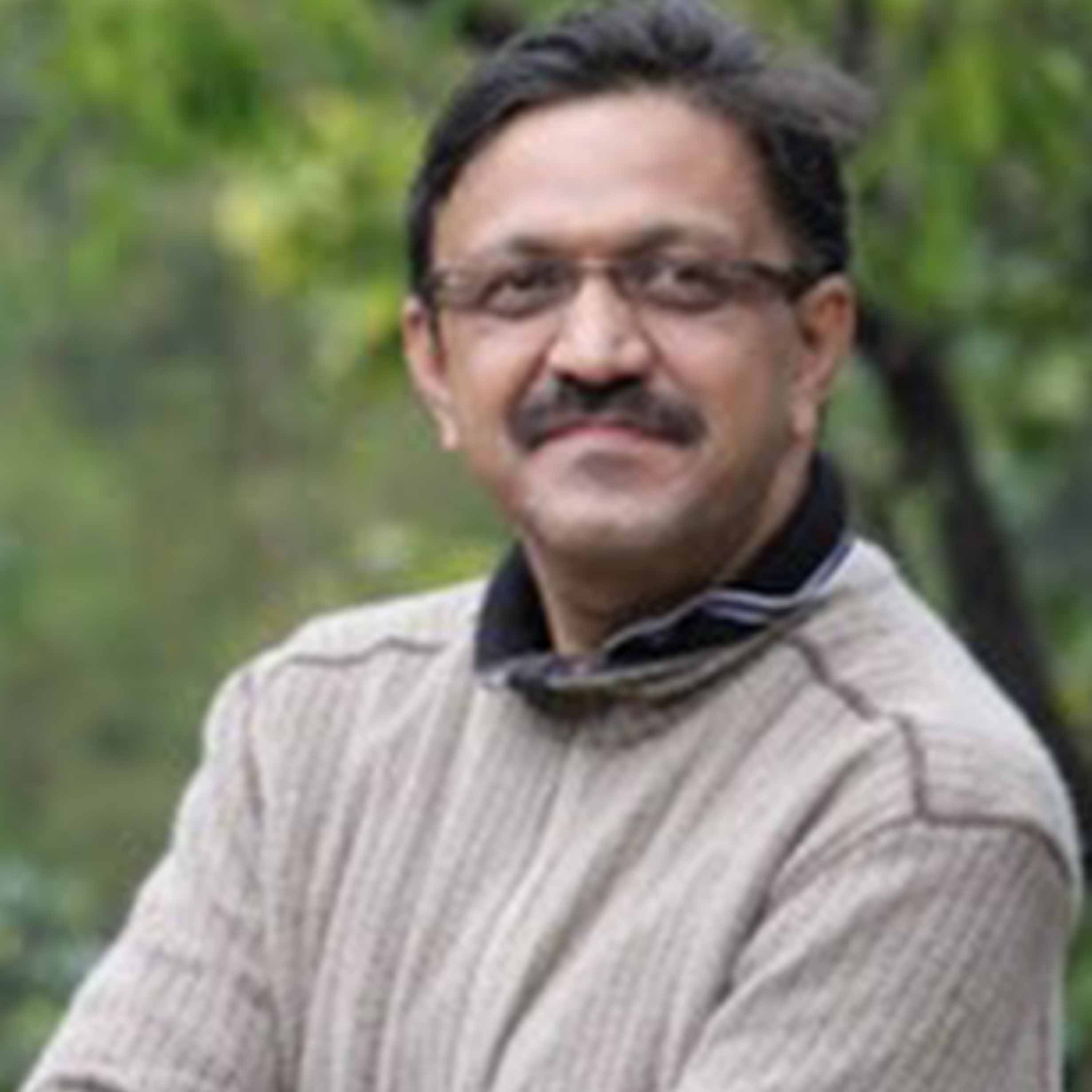 Shivananda Salgame
Mentor Shivananda Salgame Shivananda Salgame- Social Entrepreneur, Problem Solver and a Design Thinking Specialist with huge belief in unlimited human potential to make this world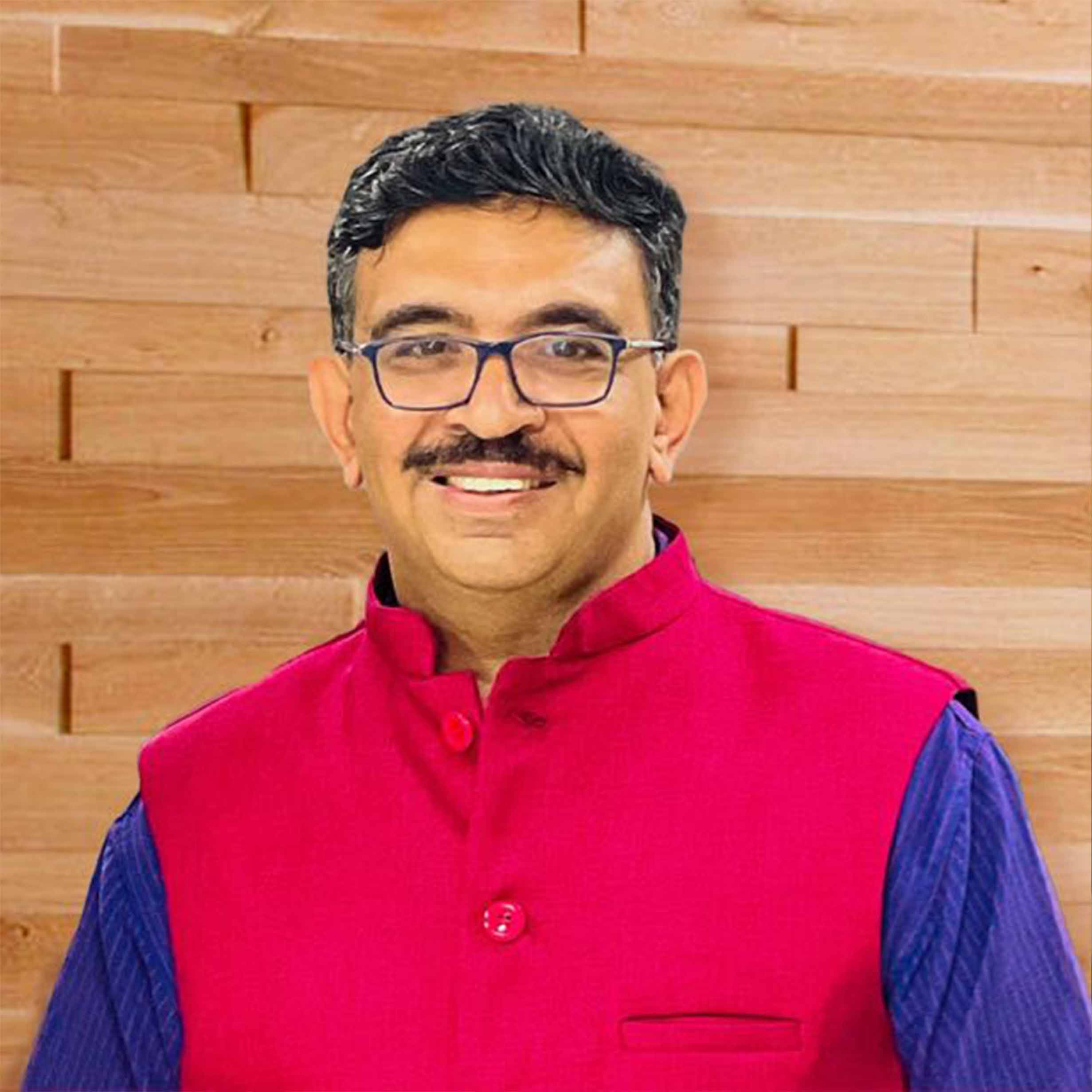 Suresh Narasimha
Mentor Suresh Narasimha Suresh Narasimha-Idea stage investor in to student startups, Integrating CXO's with startups; Deep tech. Suresh invests in startups by students on campus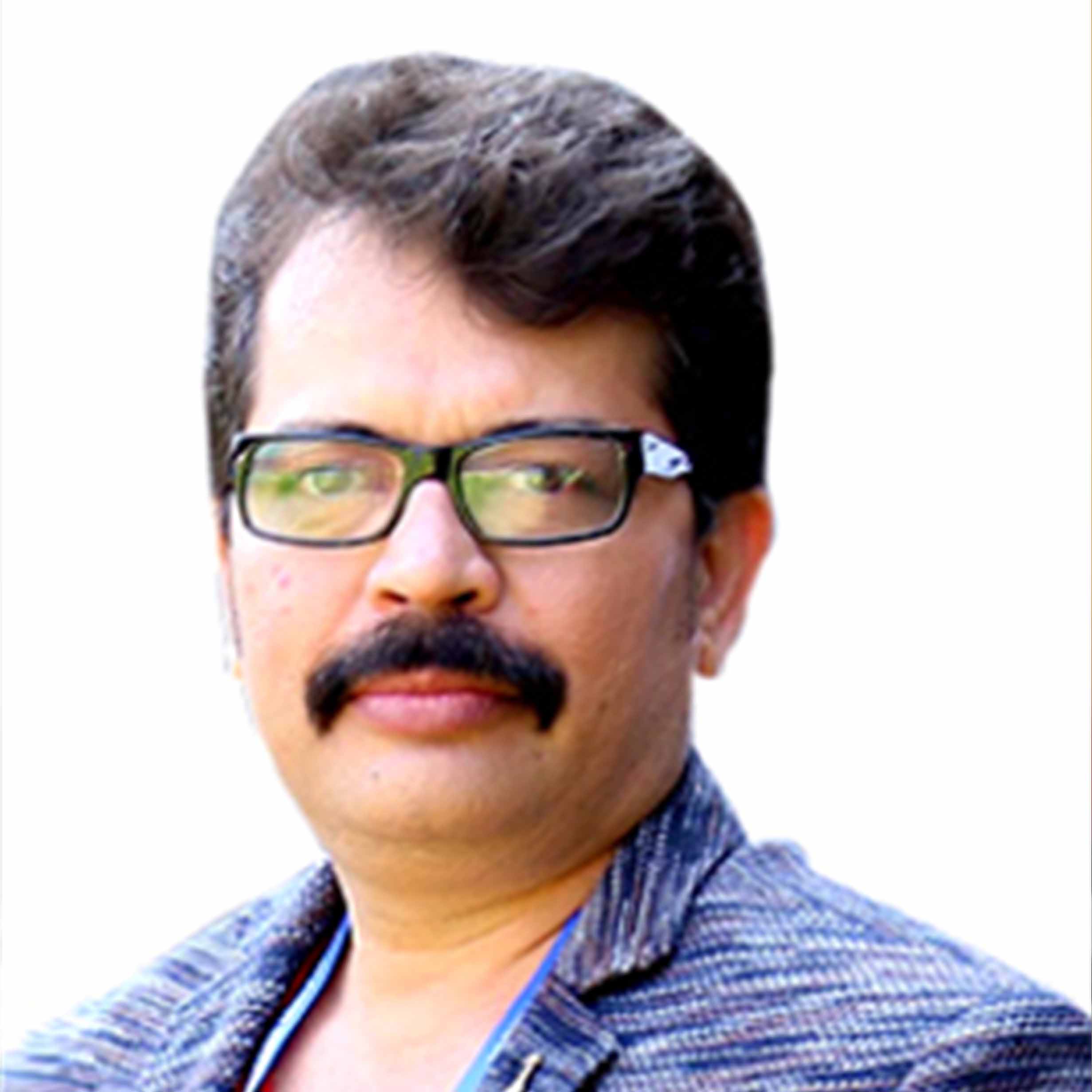 MJ Srikant
Mentor MJ Srikant MJ Srikant- Communications Pro, Life Coach, Educator/Mentor, Media Advocacy. Strategist and communication specialist with a perspective for normal and new normal.correct strategy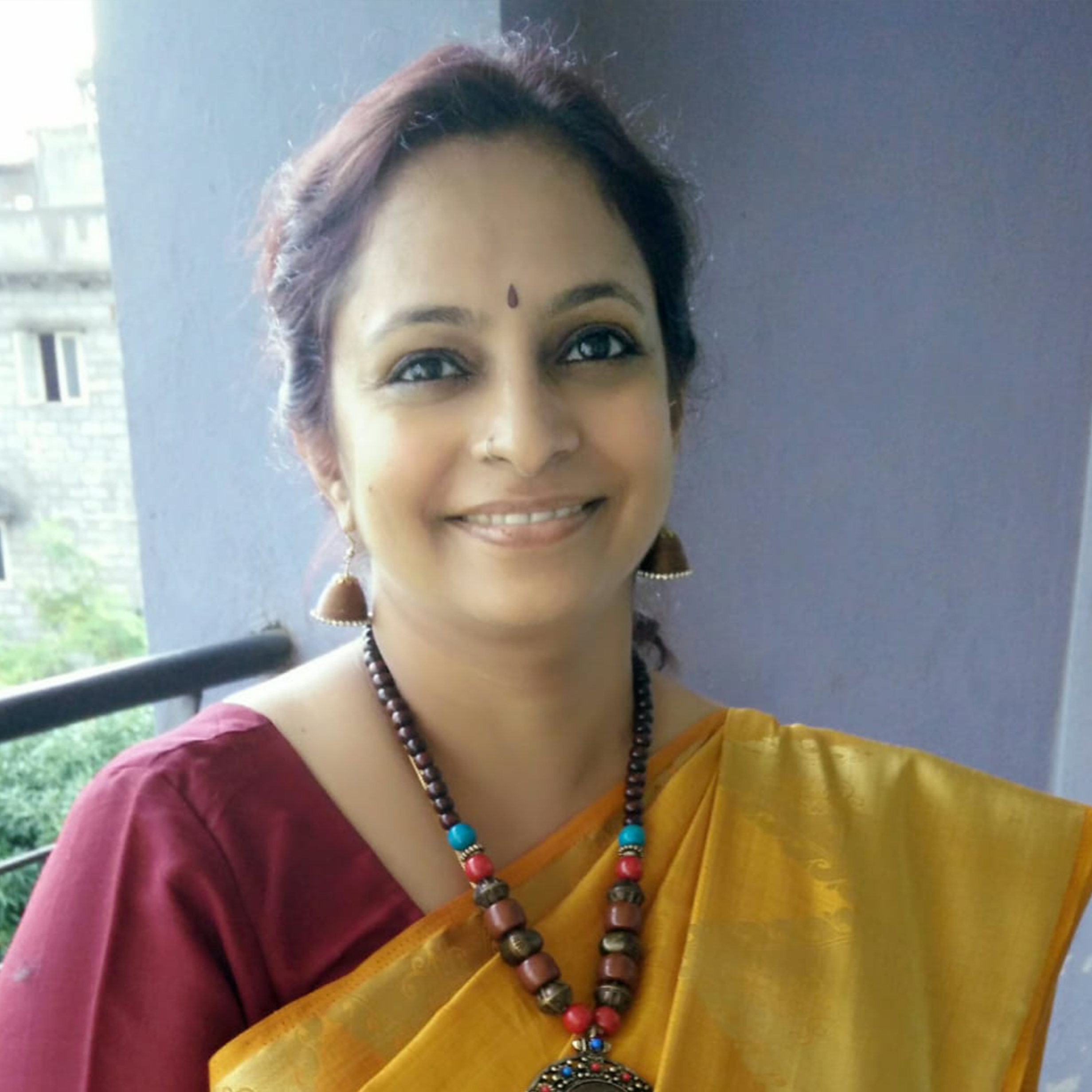 Mukta Sharma – Nija World
Education: Perosonnel Management, Marketing Management, Economics Statistics, Quantitative Techniques, Commerce- Institute of Management, Pune. Certified Recruitment Analyst from CAMI, US Certified Retention Professional from CAMI,
Koushik Shankar – Nija World
He has been a part, IEEE Technical Program Committee for IEEE ICCE at Las Vegas, USA, ICCE Berlin, GCCE and IEEE ISCE 2009 at Kyoto,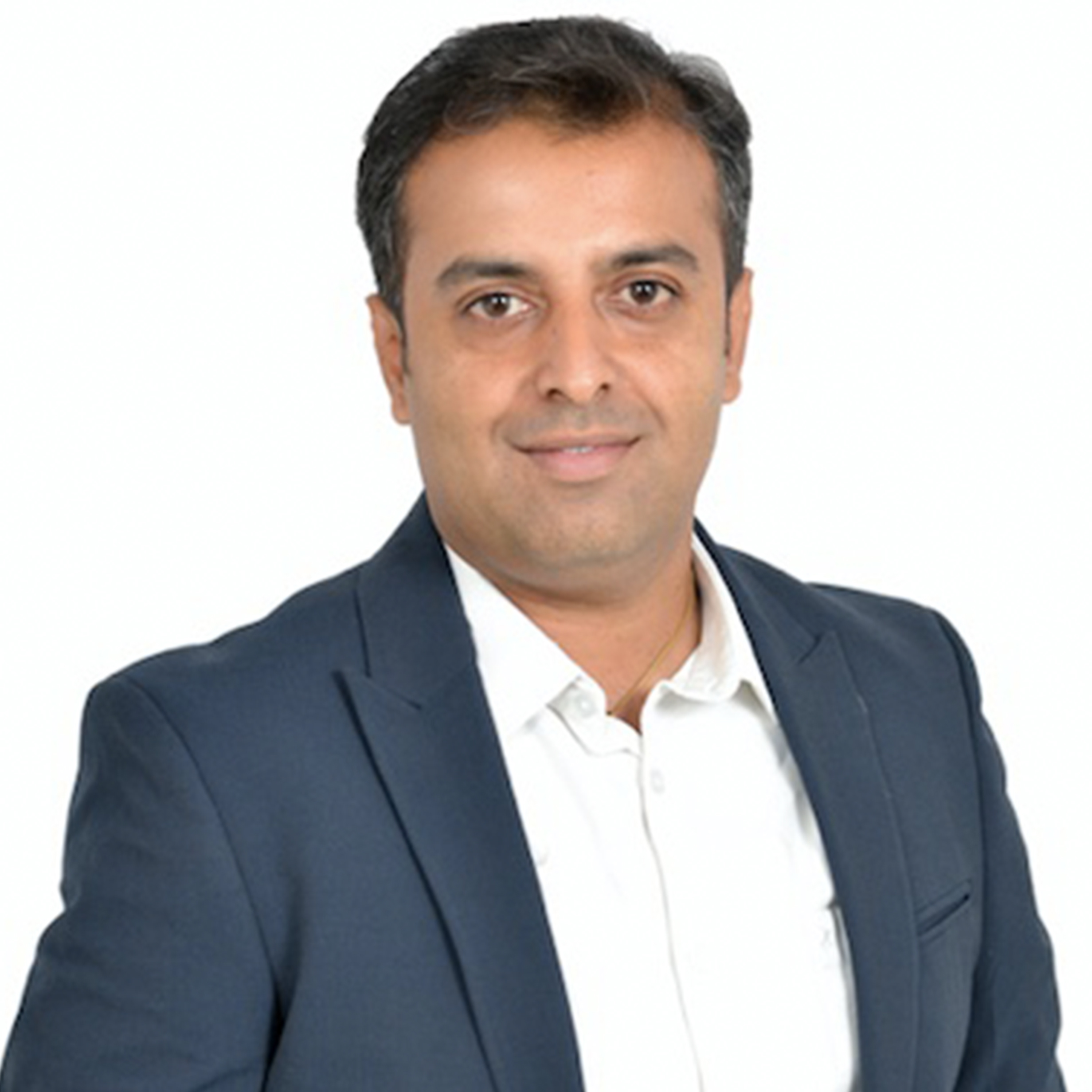 Santosh Kumar
Mentor Santosh Kumar Santosh Kumar-Innovation Head at Citi India, Entrepreneur Santosh Kumar is an IIMB Alumni with 2 decades of experience in FinTech & MediaTech.
Nanjunda Pratap Palecanda – Nija World
Skip to the content Education: Perosonnel Management, Marketing Management, Economics Statistics, Quantitative Techniques, Commerce- Institute of Management, Pune. Certified Recruitment Analyst from CAMI, US Certified